The no-nonsense Toyota HiLux is a workhorse
Bred for adventure, the pickup truck is also built like one.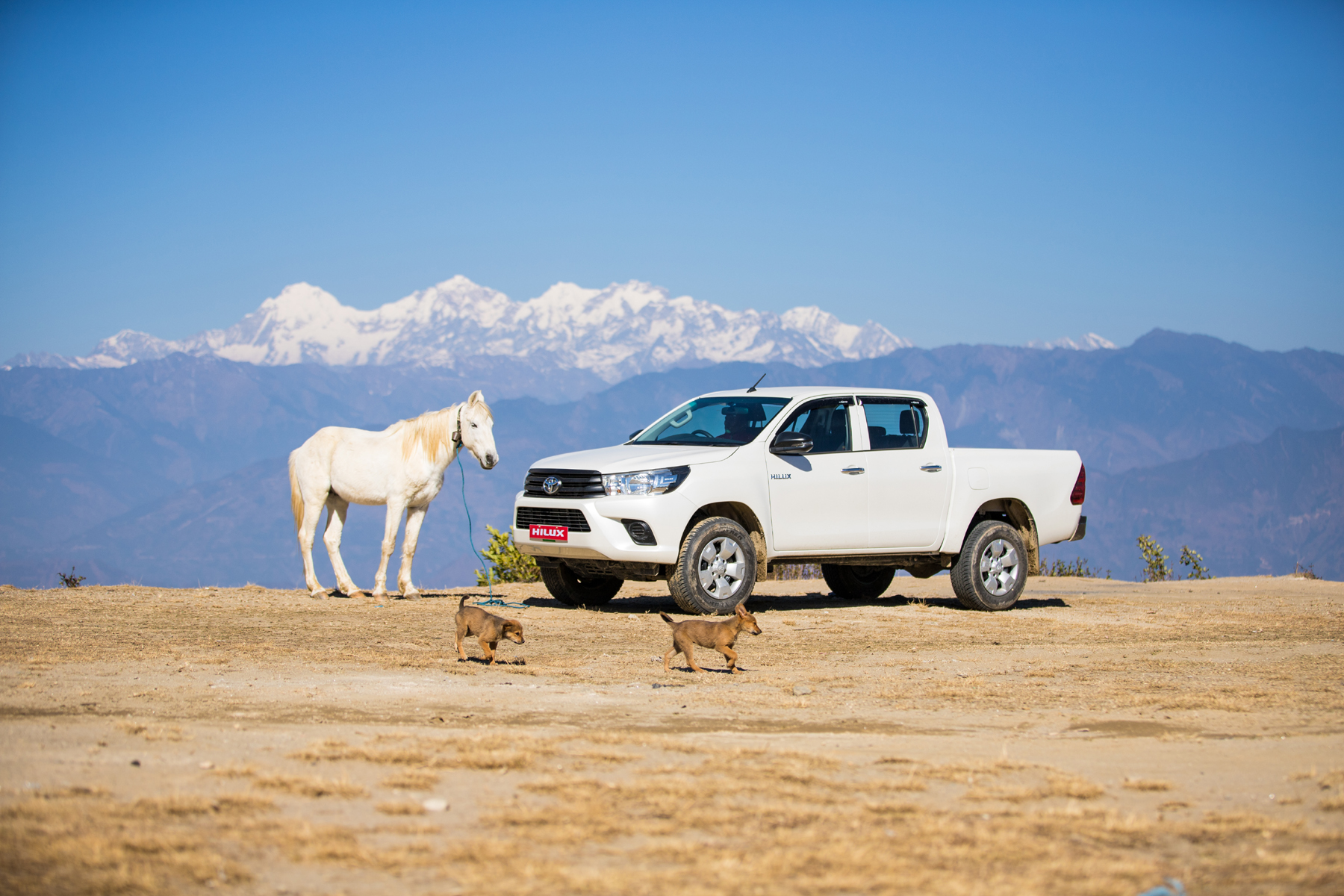 AutoLife
Published at : February 11, 2020
Updated at : February 12, 2020 08:00
Toyota's HiLux is a no-nonsense pickup truck providing unparalleled reliability at a reasonable price. The rugged pickup truck began rolling off the production line back in 1968 as a bonnet-type truck. Over the decades, Toyota has continued to improve and refine the beloved Japanese pickup truck which culminated in the 8th generation HiLux.

The HiLux grabs attention with its imposing stance and muscular body. It is a beast of a truck with a rugged design that matches its personality. Its newly developed multi-bulb halogen headlights are large and swept back with the iconic Toyota emblem placed dead centre on the front grille.
On the rear, the HiLux looks modest with its vertically aligned tail lamps and the indicators sitting at the bottom. The truck is also equipped with 17-inch all-terrain steel wheels to match its brawny body and boasts a class-leading deck space of 1520mm with a payload capacity of 920kg.
Aesthetically, the HiLux might not be as flashy or sleek as its competitors because it is a solid workhorse and is built like one. Pickup trucks are notoriously chunky and tough on the inside as they are on the outside, but Toyota has reinvented the interiors of the HiLux to the likes of a sports utility vehicle.
The new HiLux also gets a pushstart button, 4WD changeover knob, speed sensing door locks and updated seats but it misses standard features like a touch-screen infotainment system, electrically adjustable mirrors, parking sensors and cameras. Its cabin is spacious and provides more than enough legroom and headroom for even the biggest and tallest of drivers as well as passengers. The HiLux easily seats 5 adults without compromising on comfort. Its seats are made with high-quality fabric that provide decent cushioning and support, making HiLux a capable long tourer.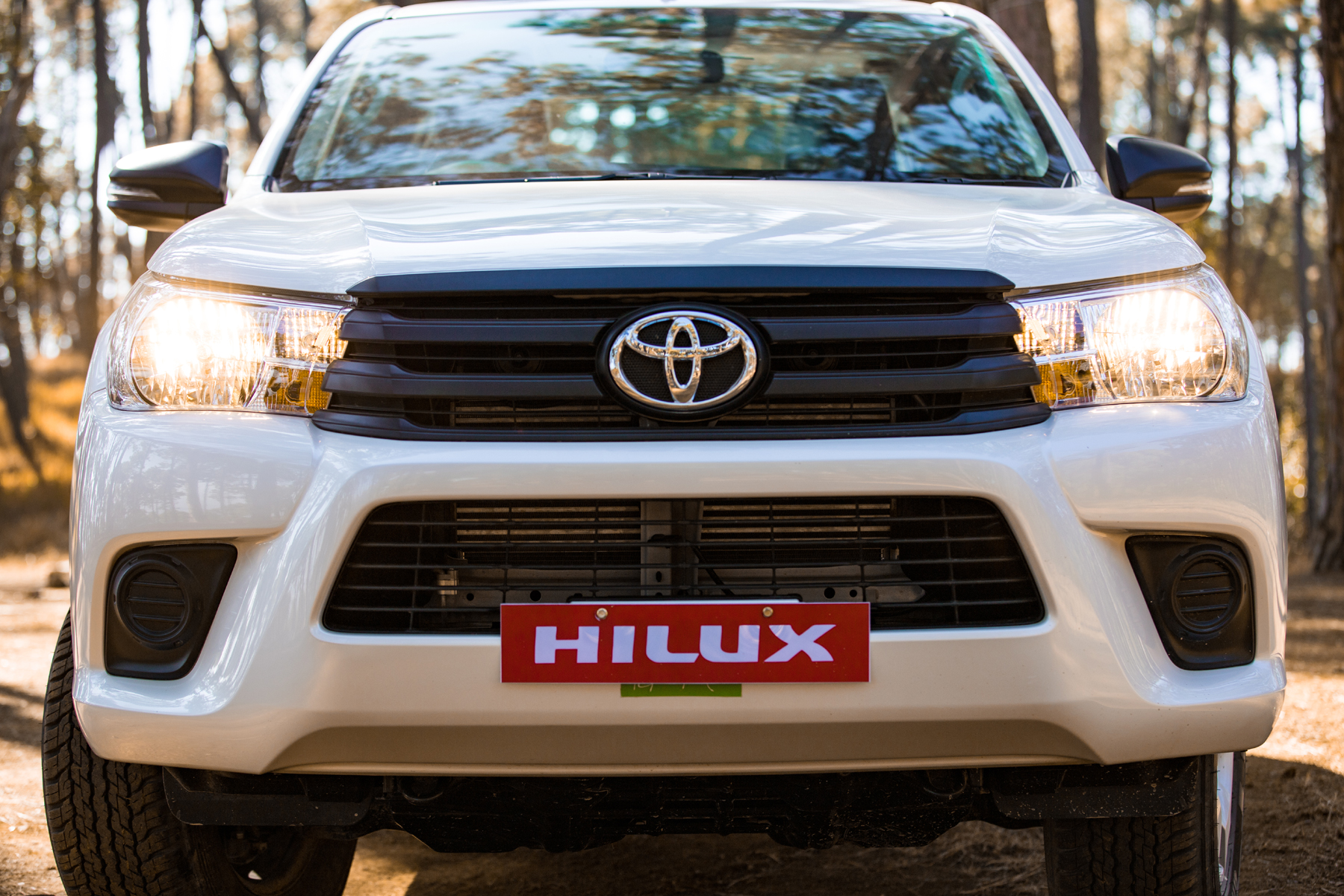 AutoLife
Upfront, the dashboard is sleek with a set of neatly packed switches and a row of knobs for climate control below the music player, which features a compact disc slot. It's refreshing to see Toyota drop the trend of cramming the console with blinding touchscreens and other knick-knacks, putting the focus on driving instead.
The HiLux comes with a 2.4-litre inline 4-cylinder, 16-Valve, DOHC diesel engine producing 147 BHP at 3400 RPM and 400 Nm of torque at 1600 to 2000 RPM. The diesel engine grumbles before settling for a groan which quickly roars once you press the pedal. The torquey engine is mated to a 6-speed manual gearbox which shifts with precision.
The HiLux admittedly lags behind the competition but more than makes up for it with its insane 400 Nm of torque, which kicks in pretty soon at 1600 to 200 RPM. It is bred for adventure, so fear not if you come across a steep, slippery climb or a muddy ditch. Engaging the four-wheel drive is a simple twist of a knob and the pickup truck powers through everything and anything, even climbing the muddiest and steepest of roads with ease. It also gets ABS as a safety feature and braking duties are taken care of by a set of ventilated discs at the front and leading-trailing drums at the rear.
The HiLux's handling has improved a great deal compared to its older siblings. Its steering is light and precise which makes manoeuvring this giant of a truck a tad easier. But, with its high ground clearance of 225mm and cumbersome body, judders and shudders at the rear are common due to the stiff rear suspensions, a trait in almost all pickup trucks. And although the HiLux is equipped with a double-wishbone suspension at the front and leaf-spring suspension at the rear, the brawny brute lacks the soothing touch in terms of comfort.
The HiLux is not the most exciting drive, nor is it the most comfortable but that's not what it is built for. It's built to explore remote terrains and to haul heavy loads, which it dutifully does. It is bred for adventure and it is built like one.
---