USAID administrator Power visits school reconstructed with US agency support
Power, who is on a two-day visit to Nepal, interacted and played basketball with the students of Bhaktapur-based Adarsha Secondary School.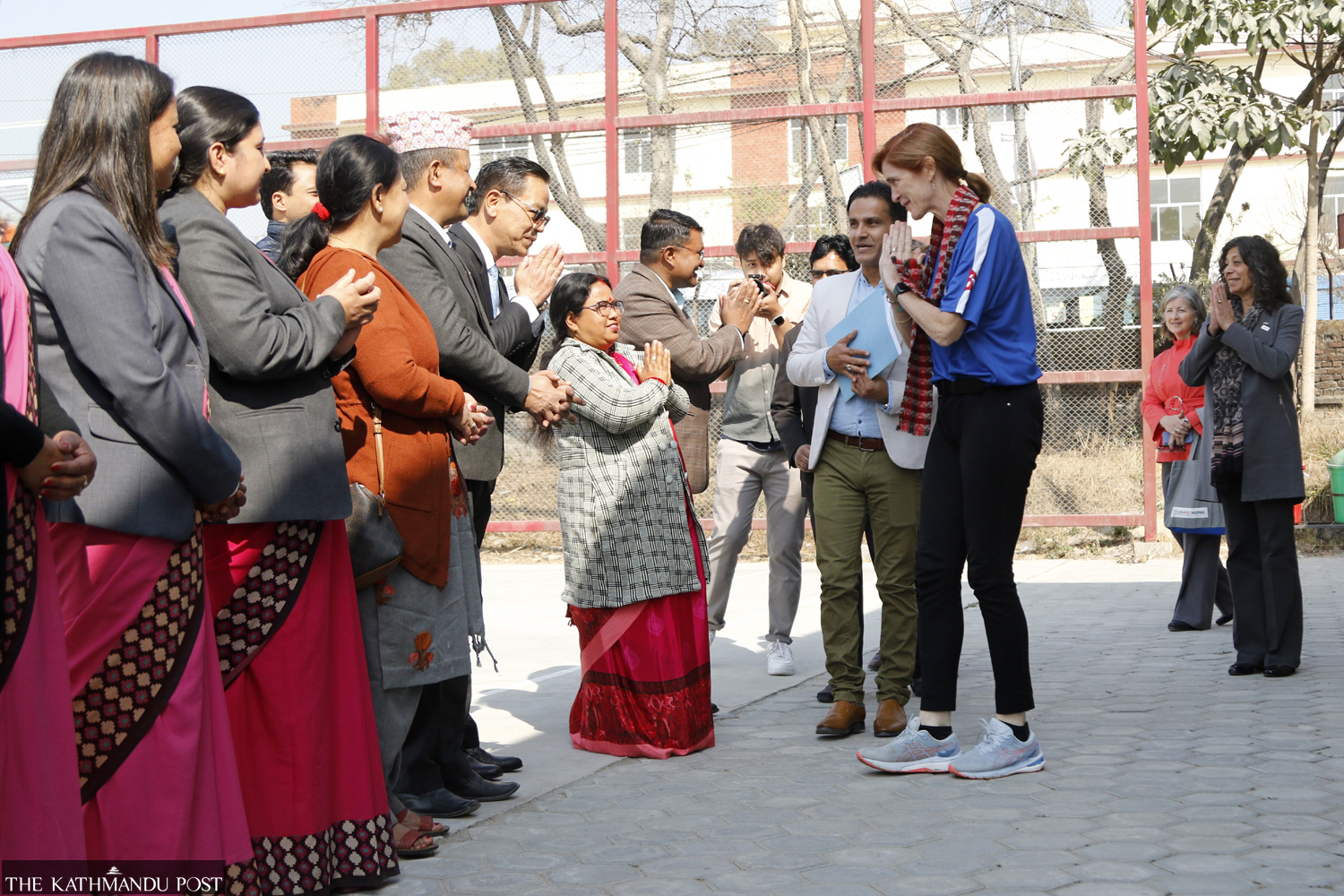 Keshav Thapa/TKP
Published at : February 7, 2023
Updated at : February 7, 2023 19:02
Samantha Power, administrator of the United States Agency for International Development (USAID), handed over the reconstructed Adarsha Secondary School in Bhaktapur on Tuesday.

Power, who holds a Cabinet rank in the US order of precedence, is in Nepal for a two-day visit.
The school had sustained damage during the April 2015 earthquake. The reconstruction of the school was supported by USAID and was implemented in partnership with National Reconstruction Authority and Central Level Project Implementation Unit (Education).
During the handing over of the school, Power also interacted with the students and played basketball.
Here are some photos of the event captured by Post's photographer Keshav Thapa.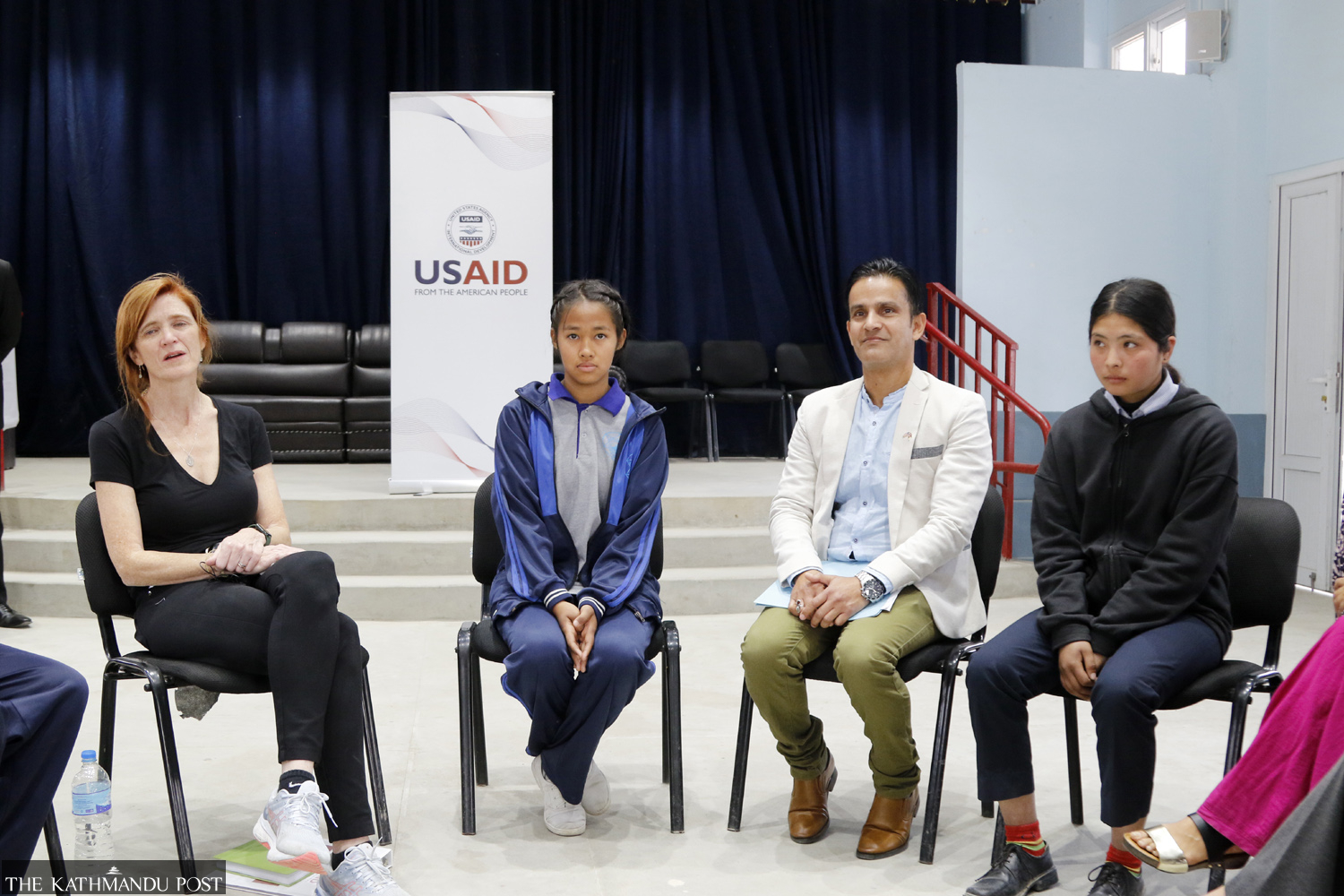 Keshav Thapa/TKP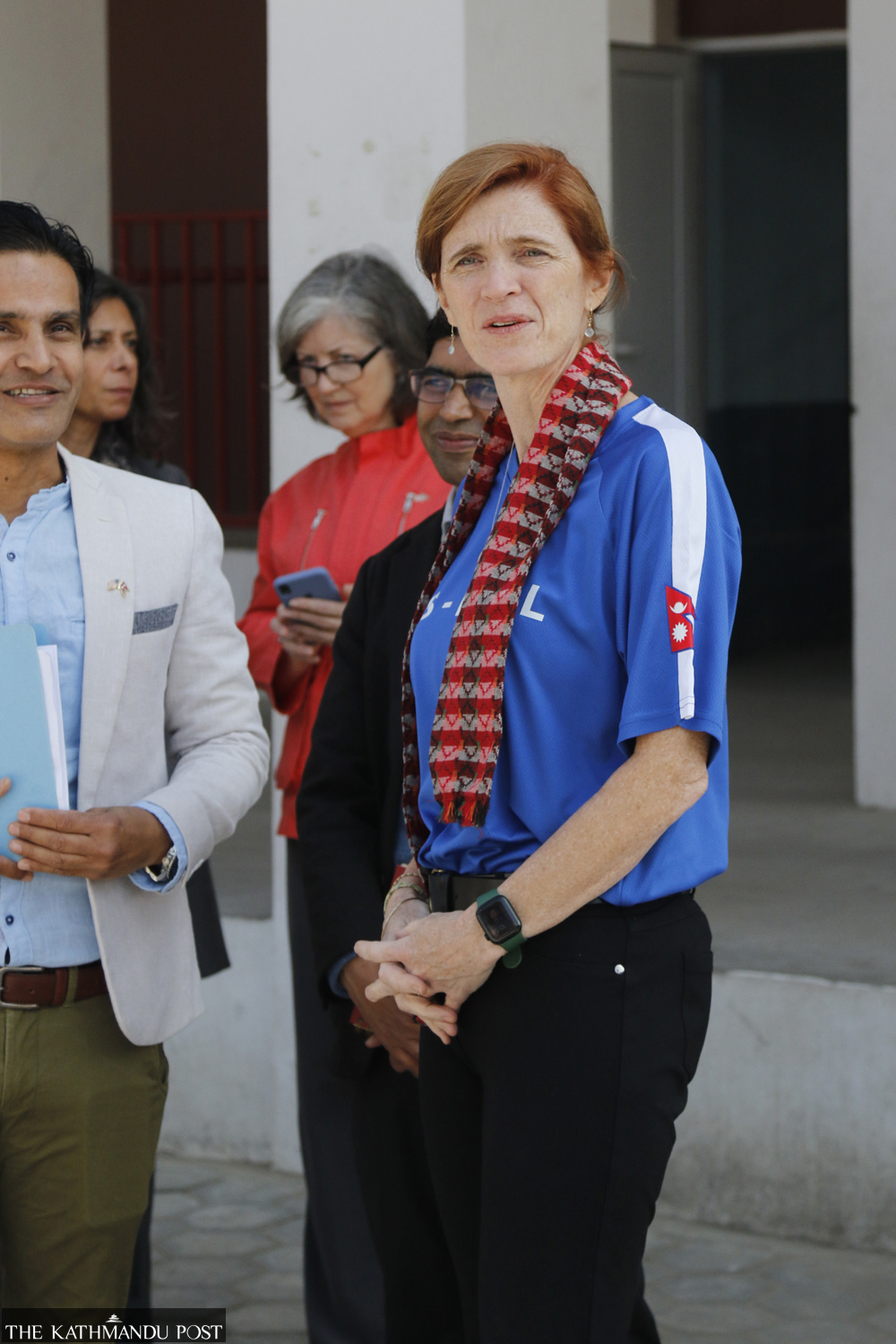 Keshav Thapa/TKP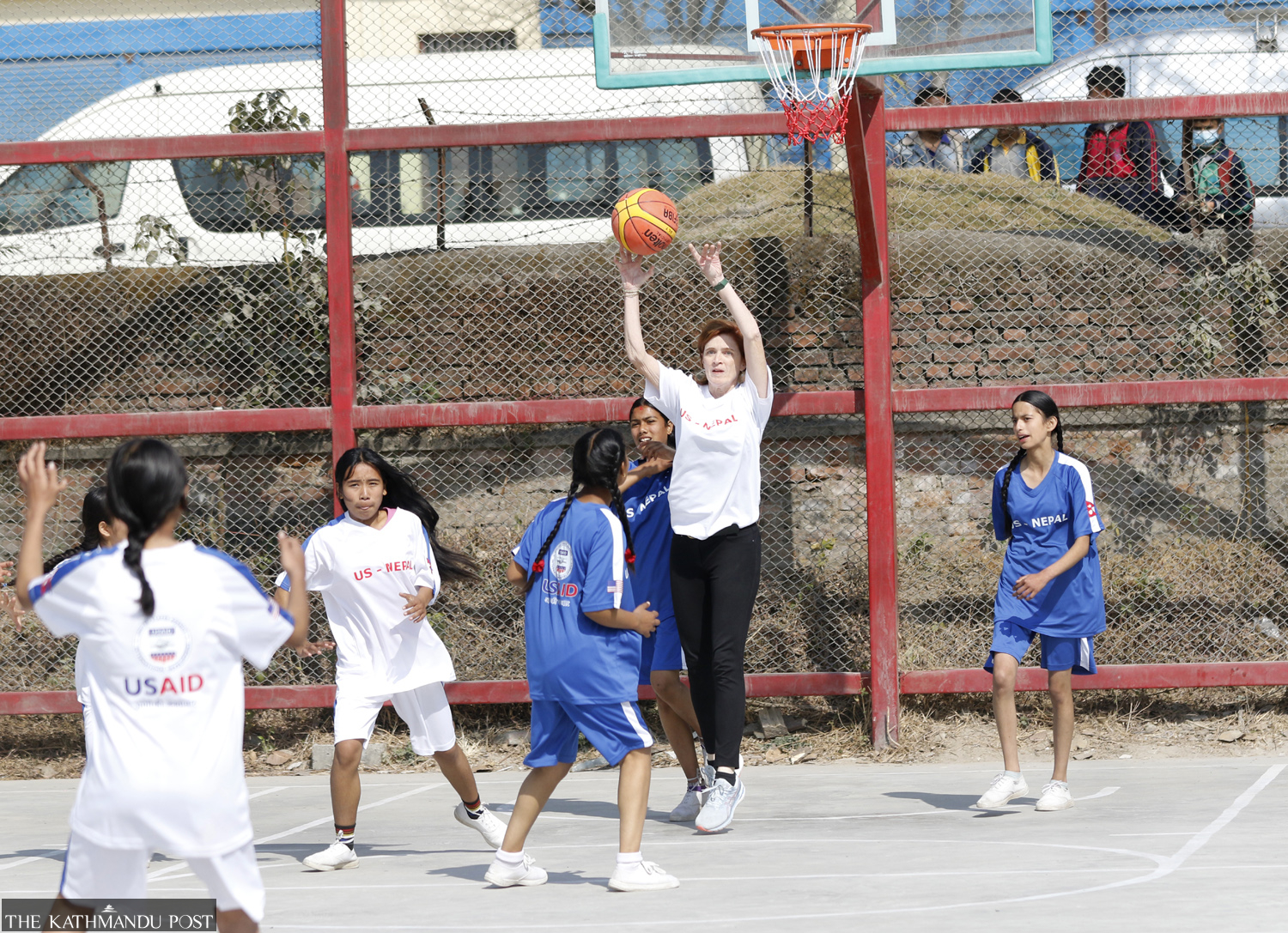 Keshav Thapa/TKP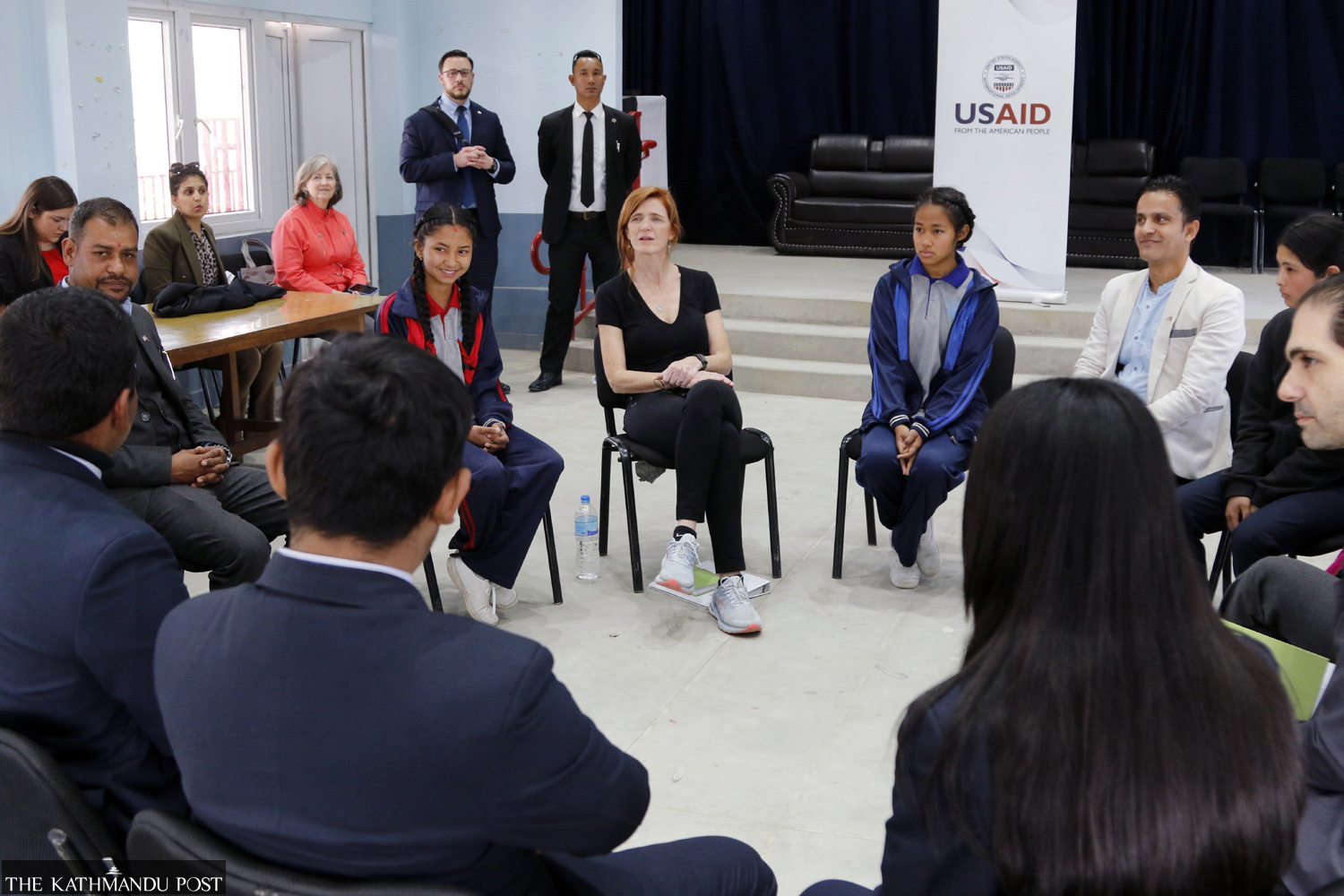 Keshav Thapa/TKP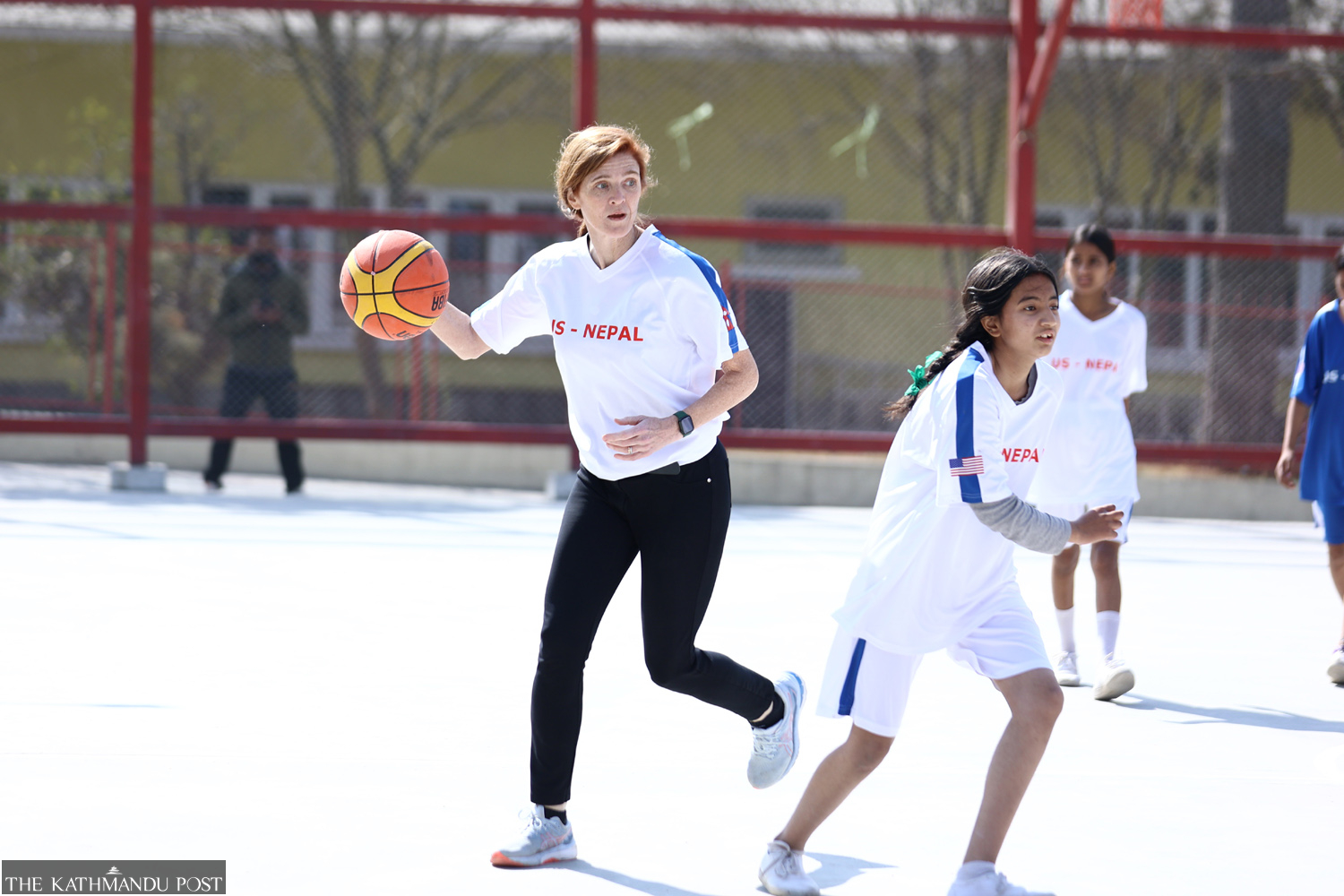 Keshav Thapa/TKP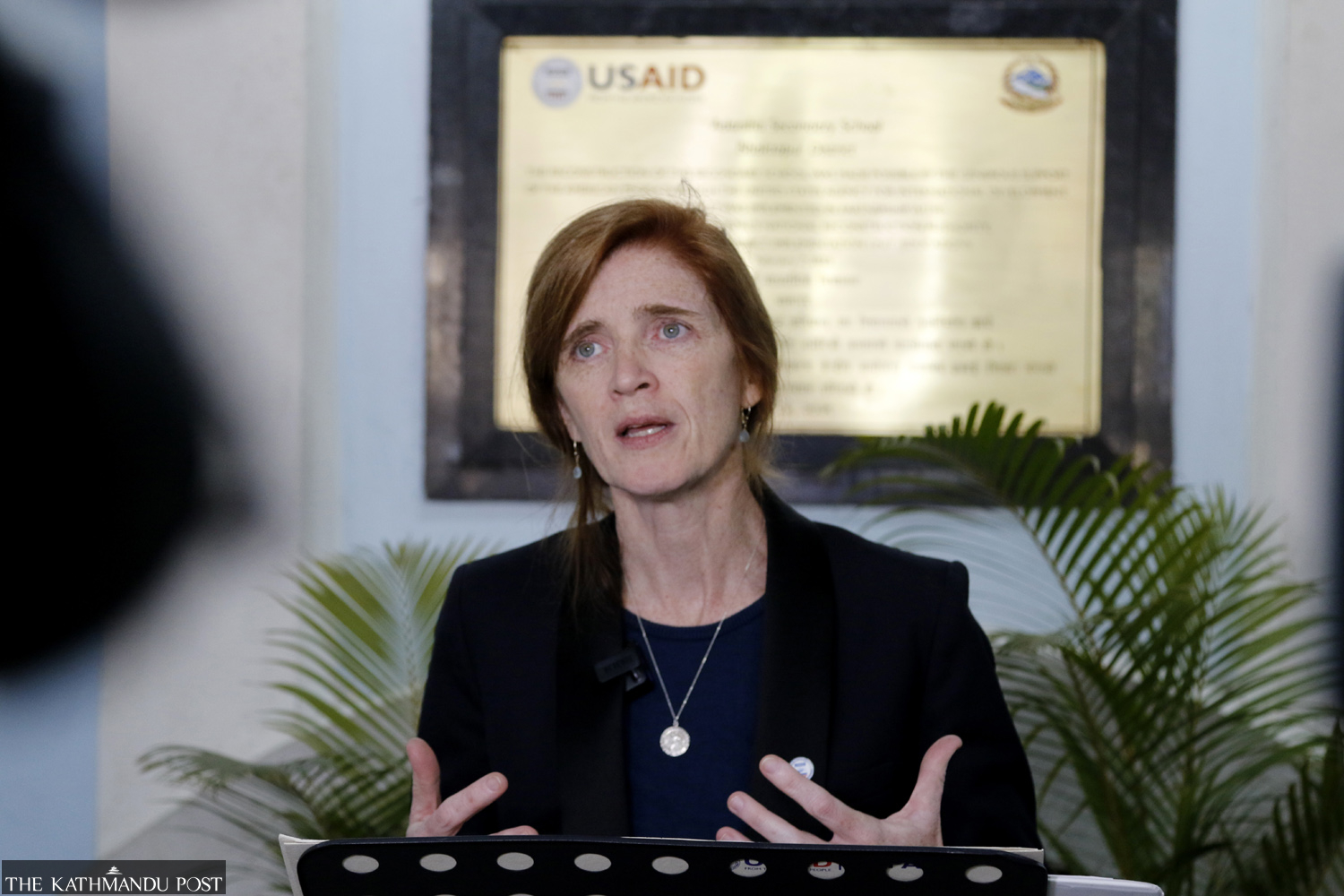 Keshav Thapa/TKP
---