'Chir' installed at Hanumandhoka to mark the beginning of Holi
The festival of colour will be observed on March 28 on the full moon day.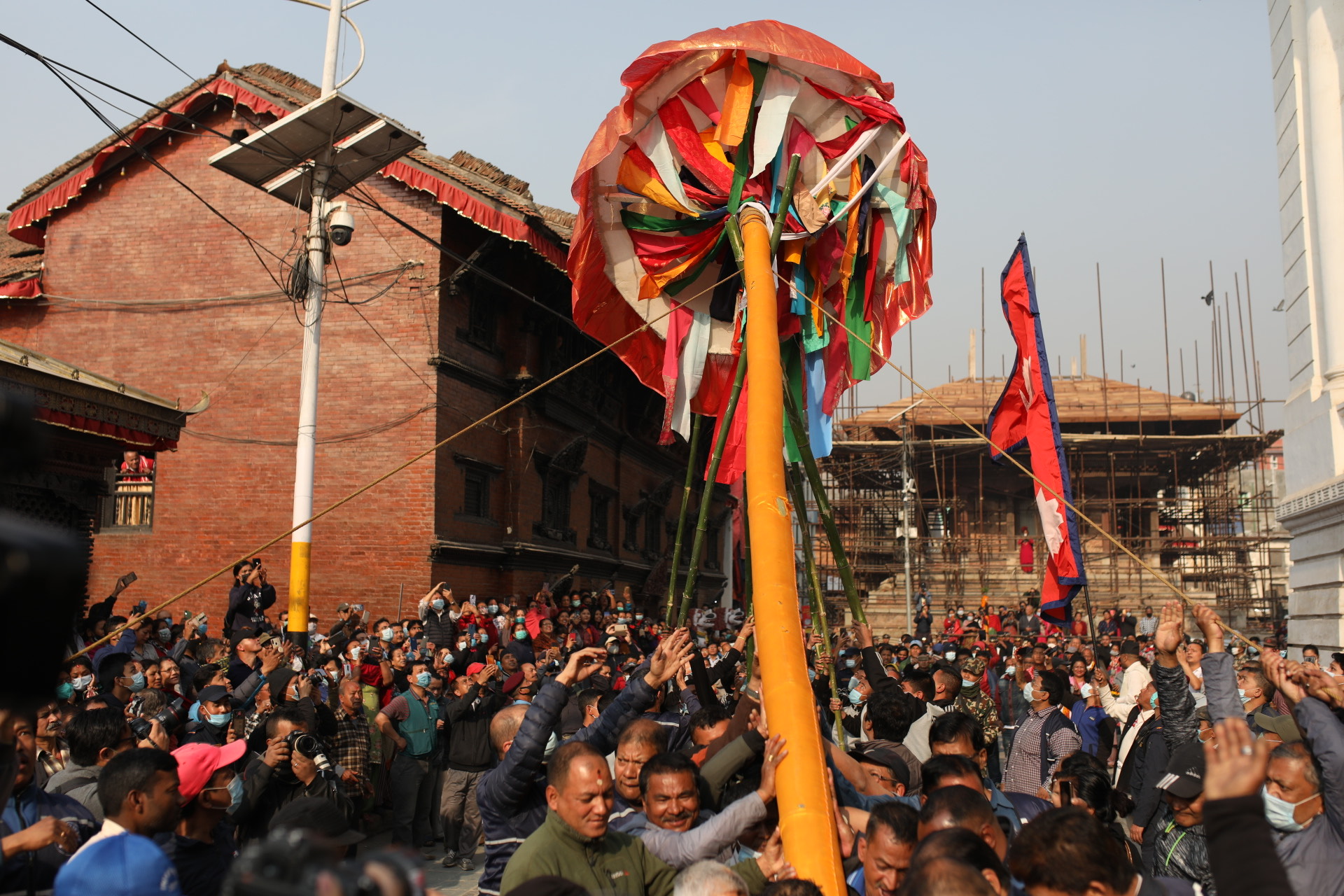 Sanjog Manandhar/TKP
Published at : March 21, 2021
Updated at : March 21, 2021 11:10
Phagu Purnima, commonly known as Holi, the festival of colours, began with the installation of 'Chir', a bamboo pole fringed with colourful strips of cloths, in Basantapur, Kathmandu, on Sunday.

According to cultural experts, people used to celebrate Holi for eight days, from the day of the installation of Chir to the full moon day as per the lunar calendar, in the past, but nowadays, the festival is only celebrated on the full moon day.
Here are some photos of the Chir installation by Post photojournalist Sanjog Manandhar.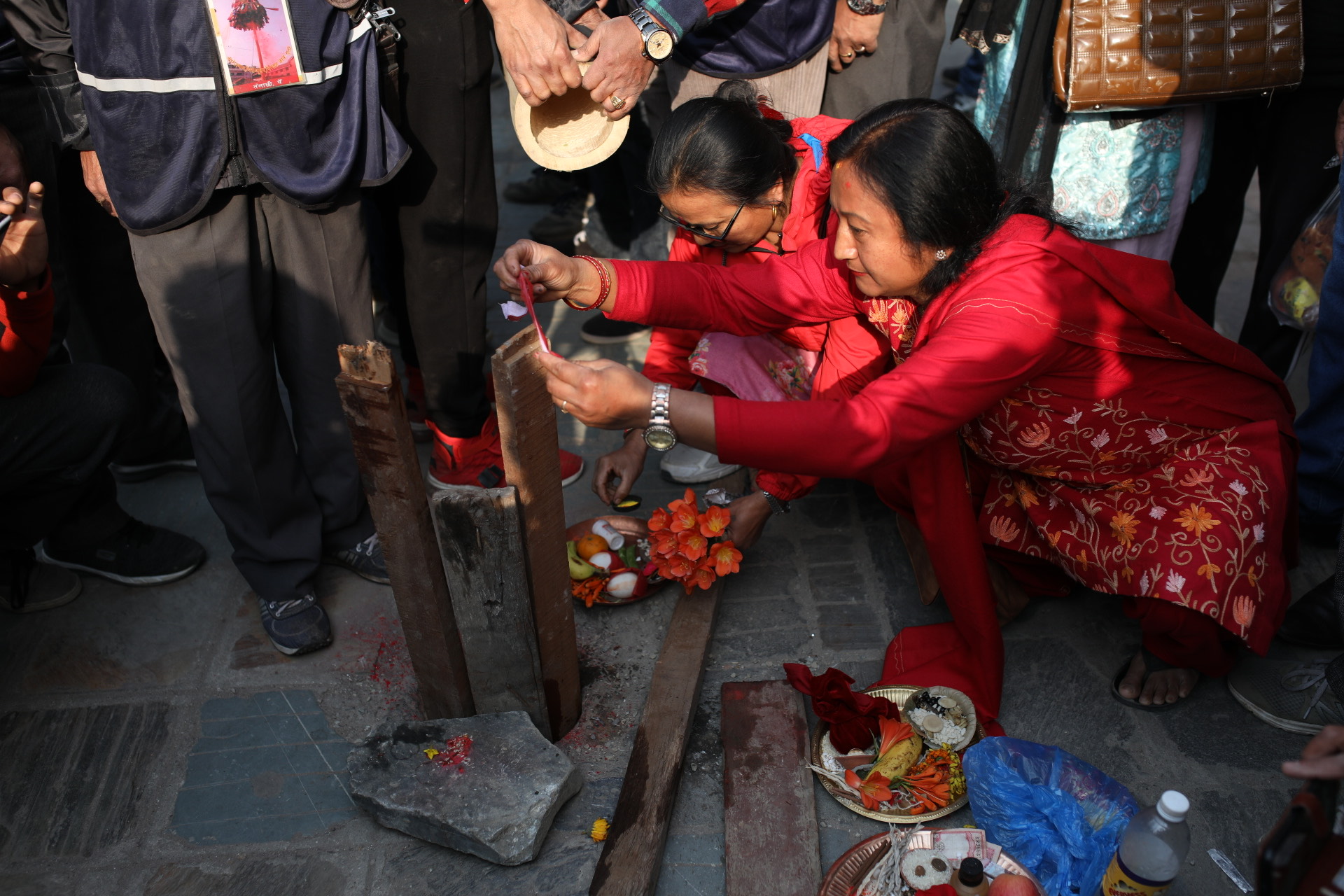 Sanjog Manandhar/TKP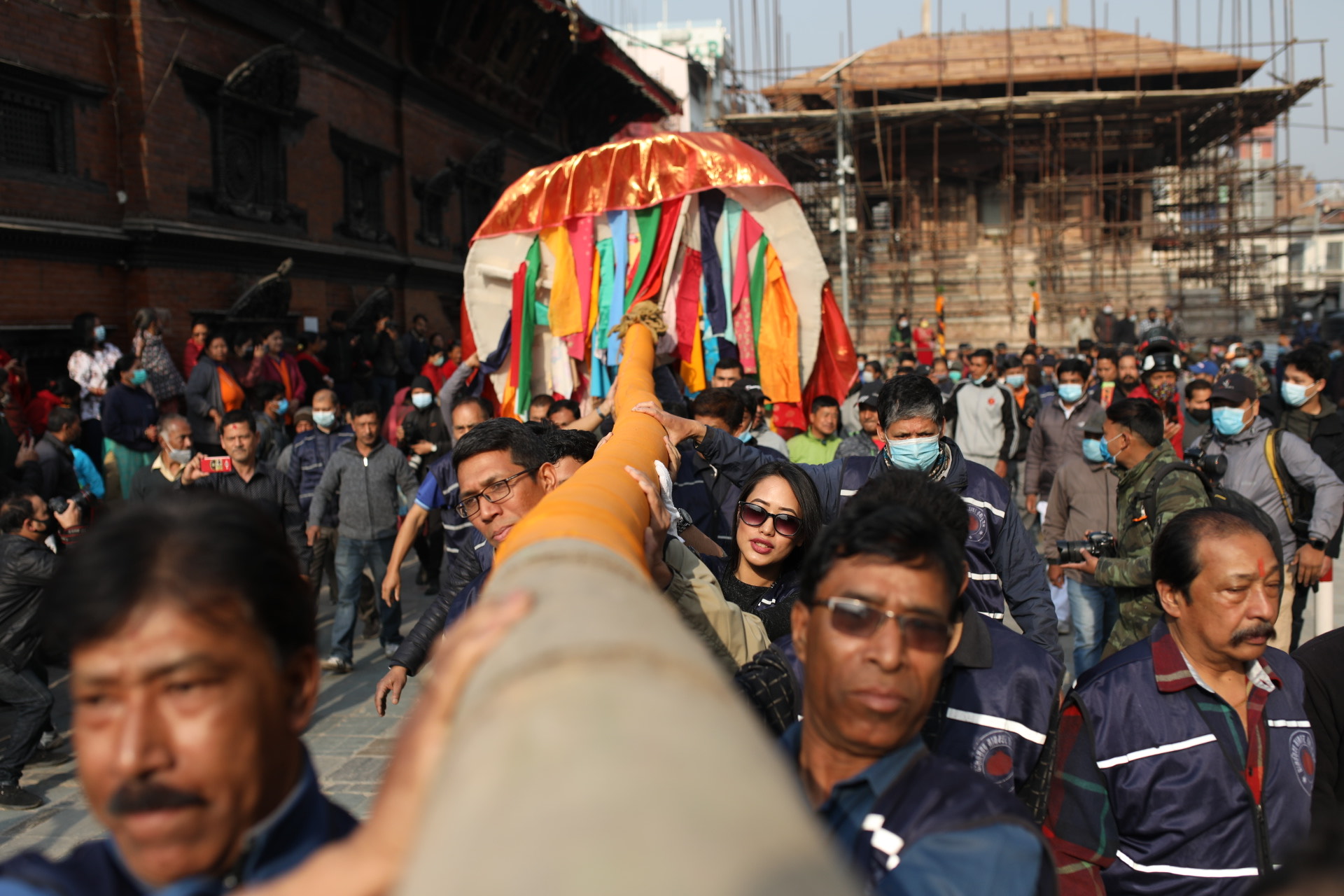 Sanjog Manandhar/TKP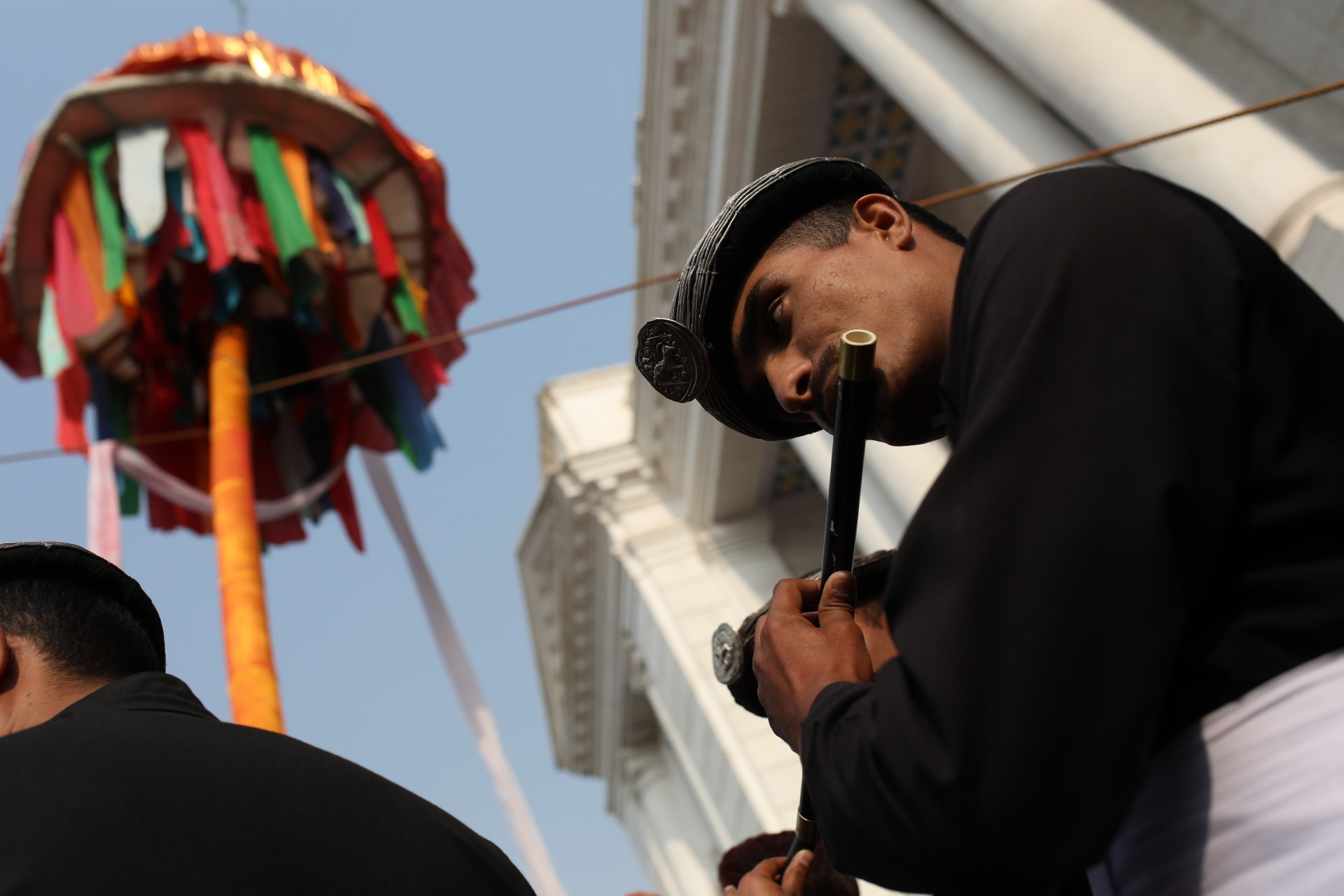 Sanjog Manandhar/TKP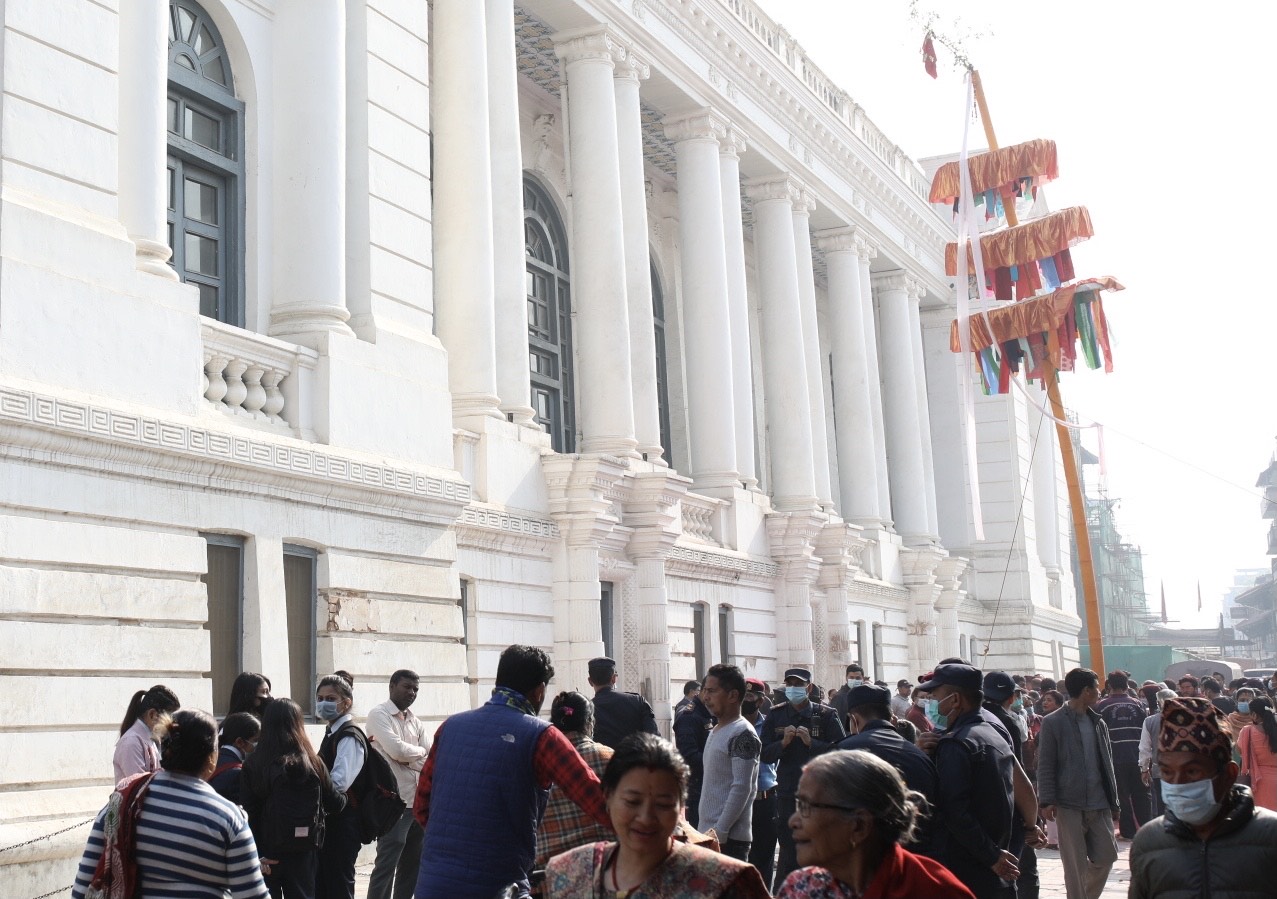 Sanjog Manandhar/TKP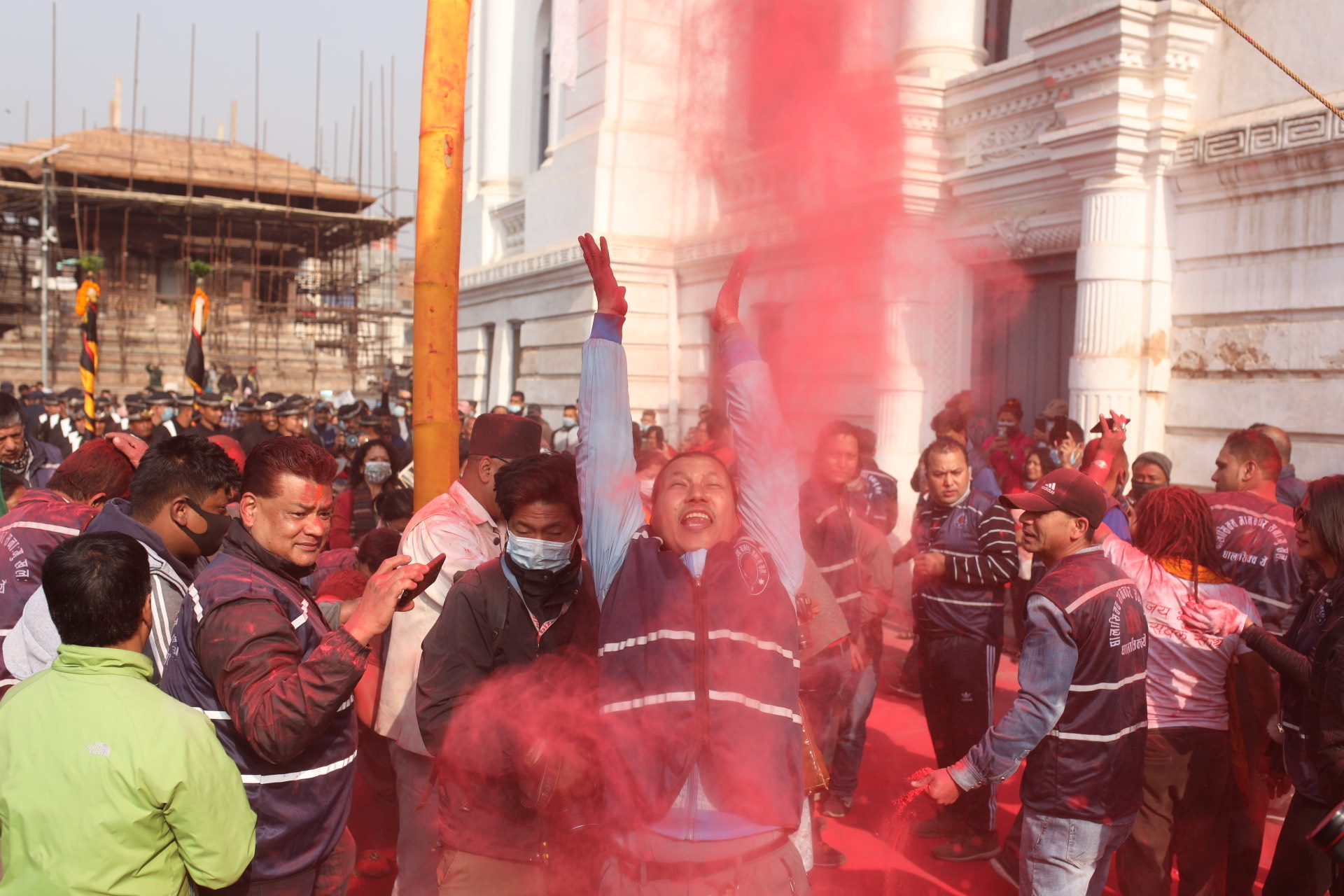 Sanjog Manandhar/TKP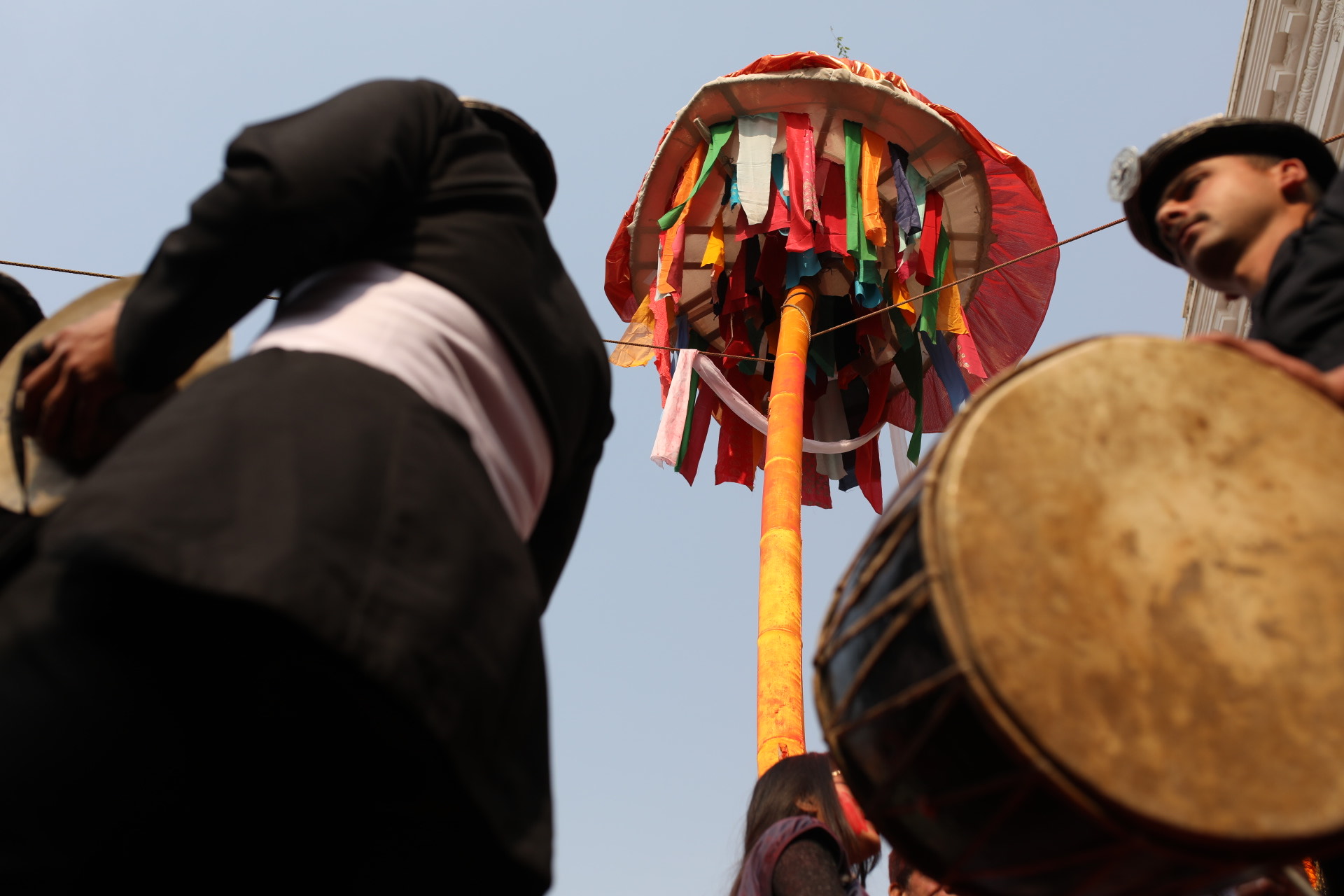 Sanjog Manandhar/TKP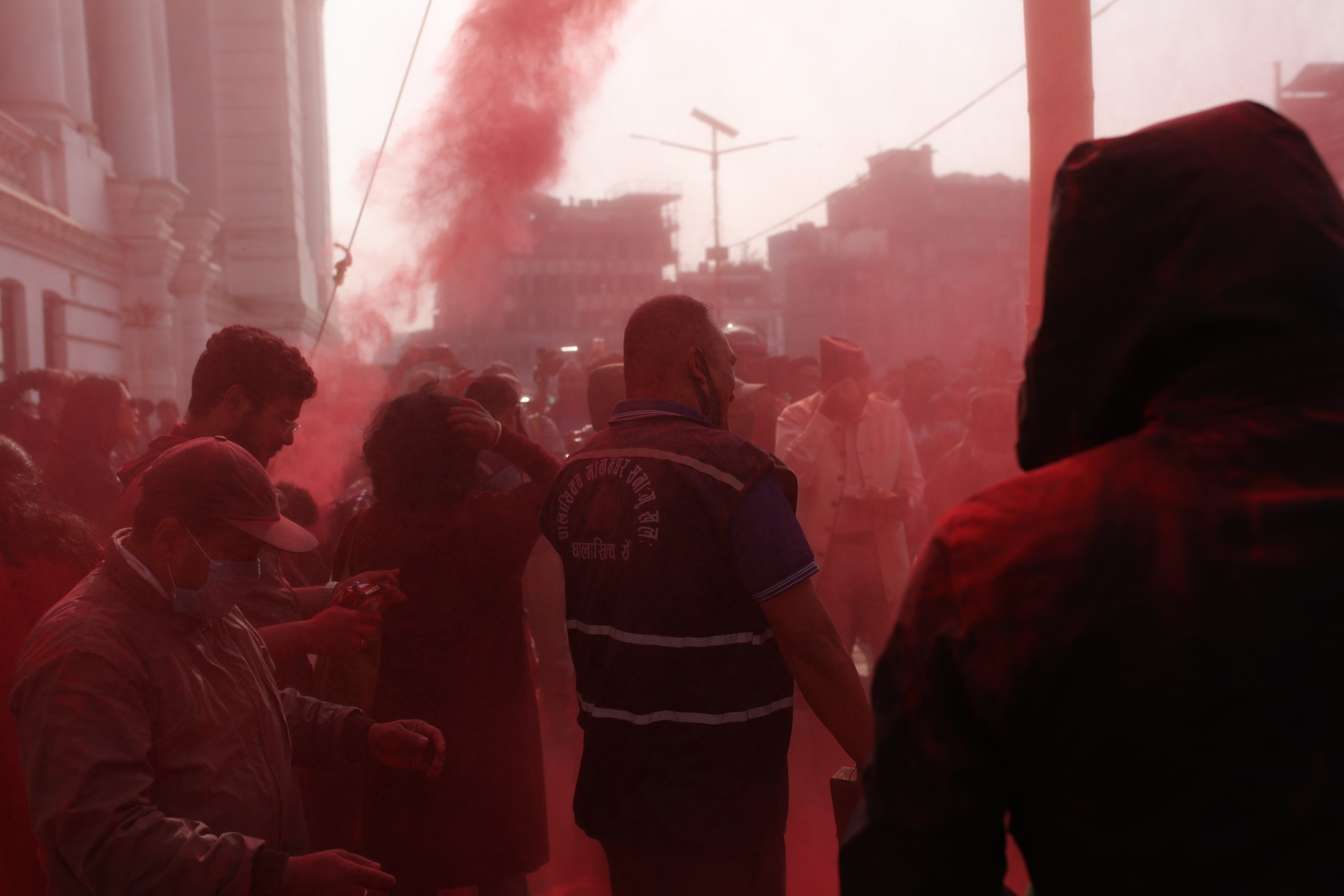 Sanjog Manandhar/TKP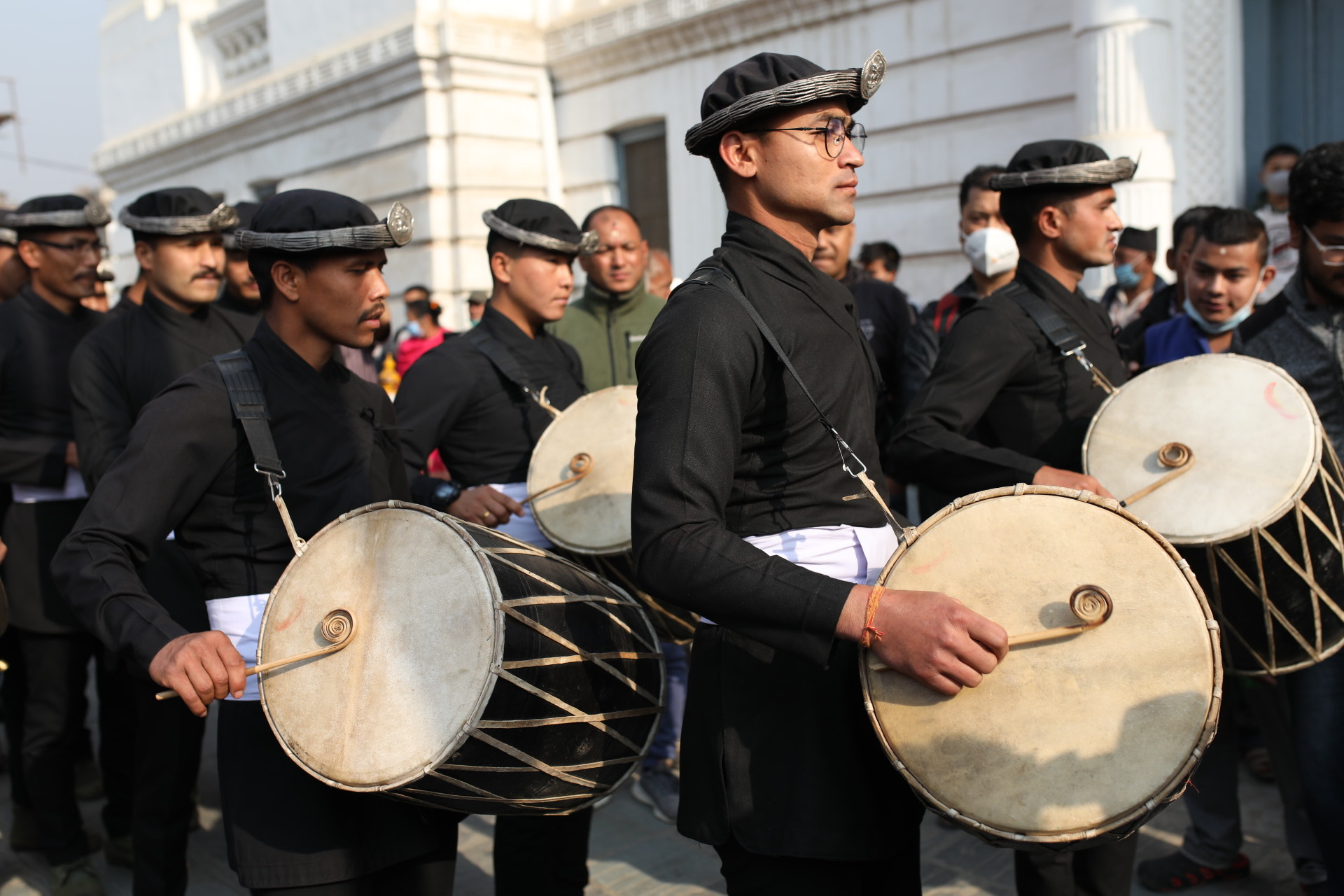 Sanjog Manandhar/TKP
---