For lack of latrines, people in Bajhang are relieving themselves outdoors
It's been three and a half months since PM KP Sharma Oli declared the country 'Open Defecation Free'.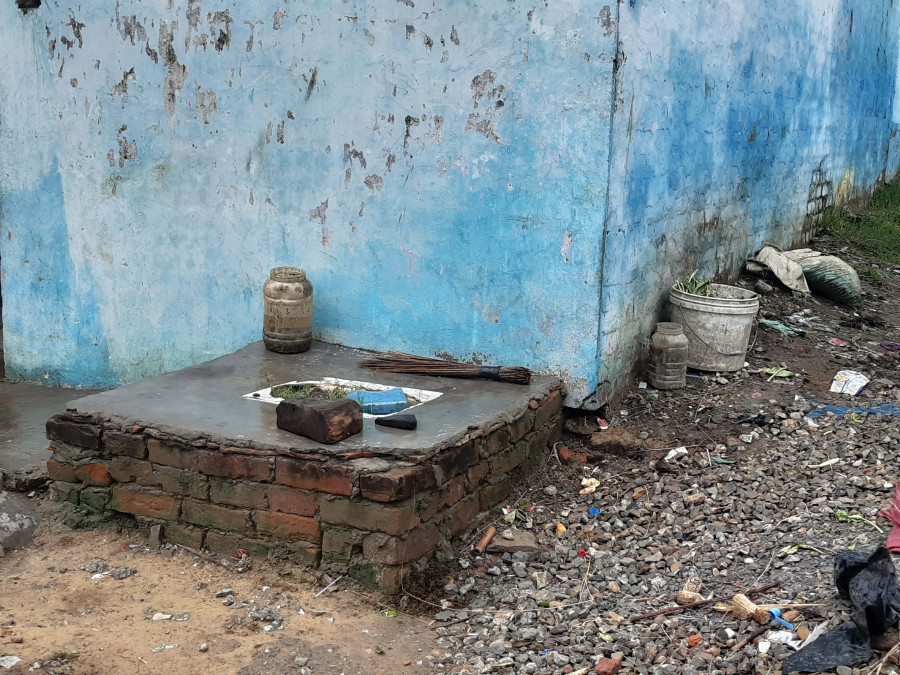 Post File Photo
bookmark
Published at : January 17, 2020
Updated at : January 17, 2020 08:38
Bajhang
On September 30 last year, Prime Minister KP Sharma Oli declared Nepal as an 'Open Defecation Free' nation amid a function at the City Hall in Kathmandu. But the reality on the ground is different, as one can see on the banks of rivers in Bajhang.

The problem is rife in the district headquarters, Chainpur, which lacks public toilets. The district was declared 'open defecation free' five years before the national declaration.
Dhirendra Khadka, in-charge of Dangaji Health Post in Thalara, said that many rivers in Bajhang serve as 'open toilets' as well as sources of drinking water. Because of this, many people have been suffering from water-borne diseases.
"The health post sees about seven patients daily who suffer from water-borne diseases like diarrhoea, cholera and typhoid," Khadka said. "It's because they drink water from the same river where people defecate."
Locals say open defecation is most prevalent in Bauligad and Seti rivers that lie near Chainpur, and in waterways near semi-urban places such as Bhadebagar, Tamail, Mauribagar, Jhanana, Bhyagutegaad and Jhota, among others.
"People are relieving themselves out in the open because there are no public toilets in the town," said Sagar Oli, a Jhota-based retailer. "Most of those who defecate out in the open may be outsiders, but it's the locals who throw garbage in the river."
None of the mushrooming towns along highways has public toilets, said Bhanubhakta Joshi, a local of Chainpur. "Open defecation is a compulsion," he said. "But the local units haven't paid much attention to the lack of public toilets."
Amid this, locals from Deura Bazaar have been making efforts to curb the problem of open defecation and unmanaged sewage disposal. They have been requesting the local units to construct public toilets in the town area, said Jeewan Bhandari, chief of Deura Bazaar Management Committee.
"During an inspection, we found that over 40 shops across the town didn't have a toilet," Bhandari said. "We have provided the landowners with a week's time to start constructing toilets and have requested local units to construct public toilets."
---
---