Do gender roles determine career paths for students?
Social construct and expectations dissuade female students to pursue STEM fields.

Post Photo: Kabin Adhikari
bookmark
Published at : July 4, 2019
Updated at : July 4, 2019 13:19
When Ishan Mainali decided to study psychology for his A-levels, he was the only male student in the class. He had heard that there weren't many male students in his senior classes, but he didn't know that none of his male peers would be disinterested in the subject, he finds so fascinating.
"I've always been in a class where the number of male students is higher than females," says the 20-year-old. "So, it was interesting being a minority gender in the classroom."
Many of Mainali's male friends at GEMS Instititude of Higher Education chose to study various science-related subjects while he observed that his female friends were more inclined towards humanities.
Mainali's experience is emblematic of the trend regarding gender imbalance in science, technology, engineering and mathematics (STEM) fields in Nepal.
Yogendra Bijukchhen, the founding principal of Genuine Secondary School in Bhaktapur says that this is especially true in his college for physics major—every batch has more male students than female.
"Female students may have been dissuaded from pursuing engineering because some of the field visits or site works might not be women-friendly," said Bijukchhen.
The social norms and values in the Nepali society encourage students in pursuing certain types of education. Even in science streams, women are mainly encouraged to pursue public health for higher education. This is further exemplified by a common Nepali proverb, "Chhora bigryo commerce, chhori bigryo nurse," which basically translates a son is out of line if he takes up commerce stream and daughter if she takes up nursing.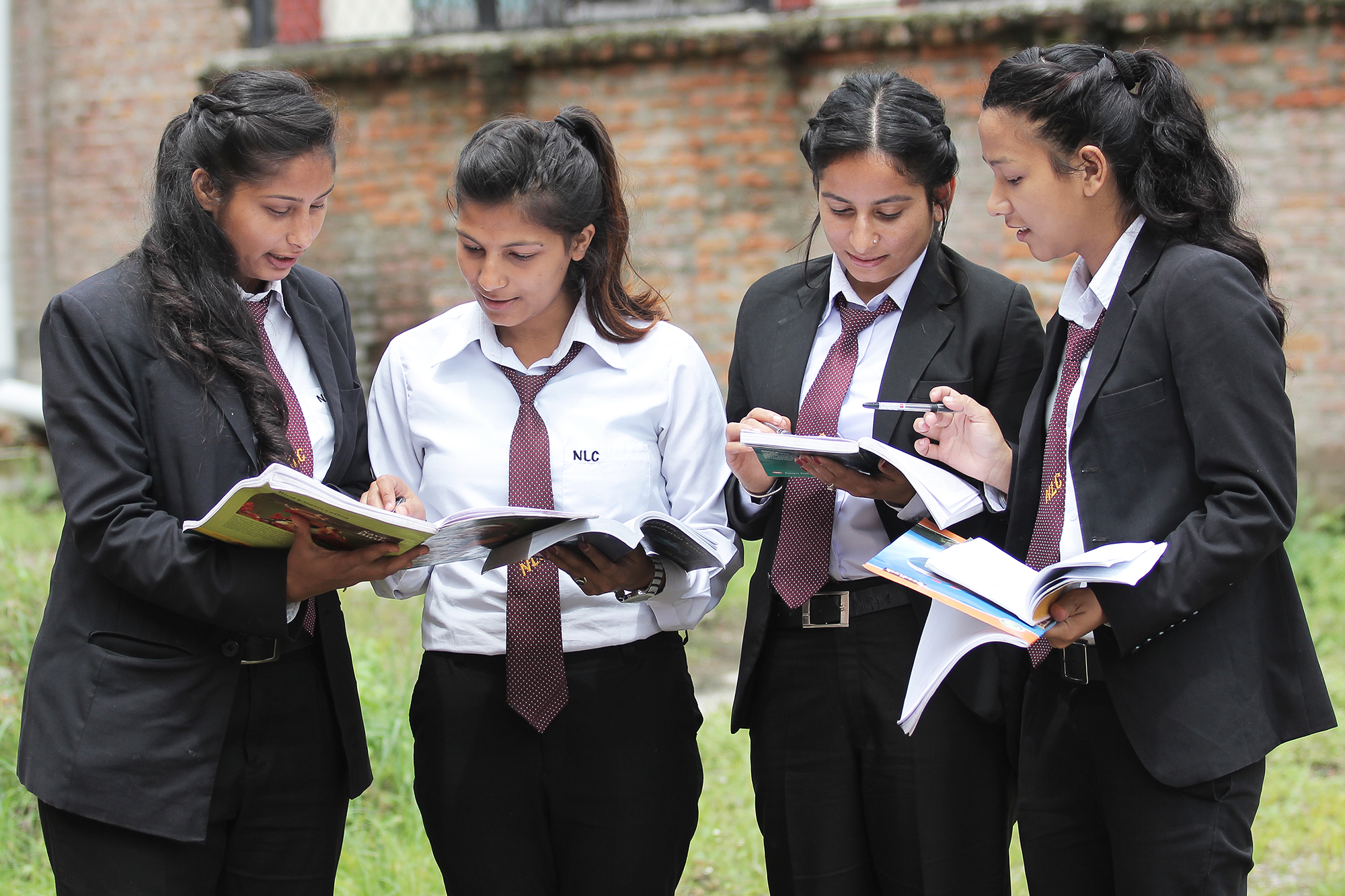 Post Photo: Kabin Adhikari
This shows the societal expectations that influence the decision of students' career path. It also points out how studying subjects other than science for boys is frowned upon, while it is just the opposite for girls.
Nishma Bhattarai is one of the four female students studying mechanical engineering out of a total of 120 students at Kathmandu University.
Her fascination with machines made her change her childhood dream of becoming a cardiologist to pursuing mechanical engineering. When her brother, who is also a student of mechanical engineering, demonstrated different machines he built, it attracted her towards engineering. But it wasn't easy for her to get used to studying in the field where most of her classmates are male.
"At the start of our session, I was worried," said Bhattarai. But she says that being a minority gender doesn't bother her anymore.
One of her male classmates Nischal Adhikari believes that it is the social construct that dissuades women from pursuing STEM fields.
"We are required to do manual work such as drilling and welding for our coursework," says Adhikari. "And as women are regarded as being 'weaker', they are talked out of taking engineering subjects."
Mainali, who is now pursuing his bachelors degree in the United States, says he sees the similar trend there too. There was only a single male graduate in psychology out of 16 students.
"I took anthropology and few classes in sociology—these non-science majors were flooded with females and very few male students," says Mainali.
---
---