Three games that redefined 2021's indie game scene
As the year comes to an end, we take a look at the year's best indie games.

Unsplash
bookmark
Published at : December 21, 2021
2021 has been a great year for gaming. We've seen the likes of 'Resident Evil Village', 'Far Cry 6', 'Call of Duty Vanguard', and 'Halo Infinite' grace many gamer's libraries this year. While all of these are excellent games, they're also produced by big companies with massive budgets. Having lived through the humbler years of gaming in arcades and emulating SNES and Genesis games as I was growing up, I love the retro style and gameplay of older games, which today has been kept alive by indie gaming. My love for indie gaming extends from their unique take on graphics, gameplay and storytelling, all of which have been predictably formulaic in modern triple-A games.
This year, we've seen some excellent entries to the indie gaming scene that challenge gameplay narratives while introducing us to gorgeous art styles. And as 2021 slowly draws to a close, we take a look at a few of the best games that have defined the indie scene this year.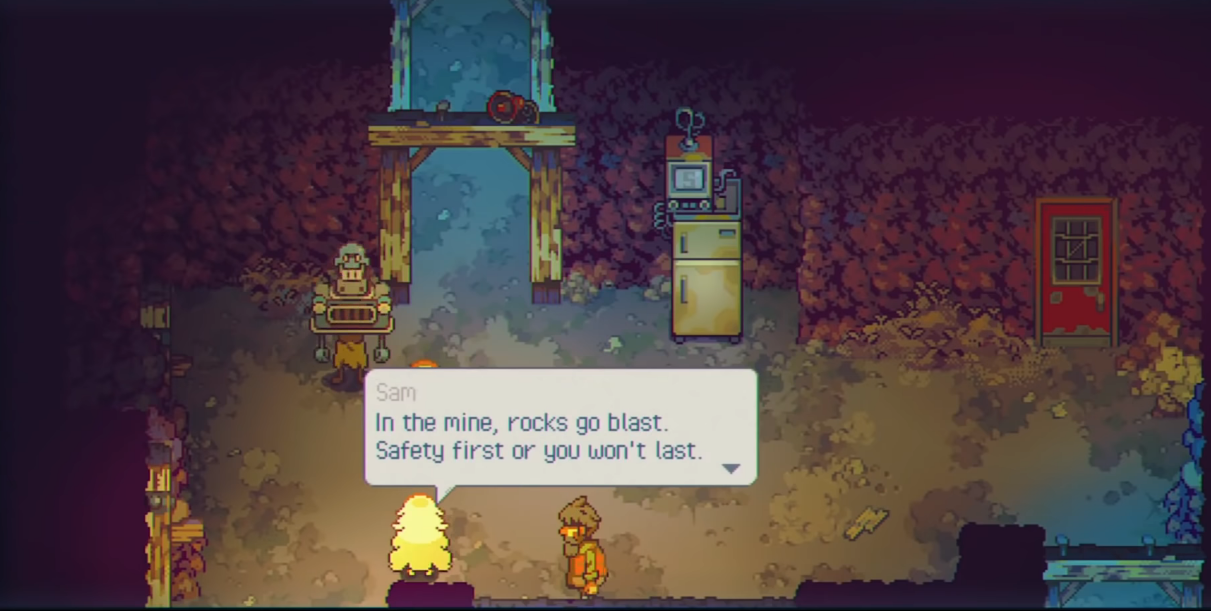 Screengrabs via YouTube
'Eastward'
(macOS, Windows, Nintendo Switch)
'Eastward' is an action-adventure game following two offbeat characters: a grizzled old man (John) and a young girl (Sam). The game plays like an old Zelda game with a top-down approach drawn in a vibrant pixel art style chock full of detail. All the characters in the game are also drawn beautifully with gorgeous animation that add to their individual personalities, of which there are many, which just adds to the charm of the game. The characters are quirky and weird with well fleshed out personalities that in some sense pay homage to games like 'Earthbound' on the SNES. John is the silent protagonist with grizzly hair and an unkempt beard; Sam is talkative, optimistic, and innocent, which always acts as a ray of hope in the dystopian setting of the game where all of humankind has been forced underground in lieu of poisonous gas on the surface.
The combat in 'Eastward' is fairly simple and straightforward. John acts as the primary heavy hitter amongst the two with Sam's telekinetic powers only used to stun or progress through environmental puzzles in the game. The simplistic combat of the game isn't bad, although it can get a bit repetitive as you progress, and harkens back to the tried and tested action-adventure formulas of older Zelda games. And while easily hacking and slashing through hordes of enemies isn't that tough, the boss fights can be fairly difficult with puzzle mechanics of their own.
Eastward's brilliant storytelling, a slew of weird and quirky characters, and excellent gameplay easily makes it one of my favourite indie games this year. The story is heartwarming and the art style makes you want to spend a few moments admiring all of the details in any of the game's brilliantly fleshed out vistas.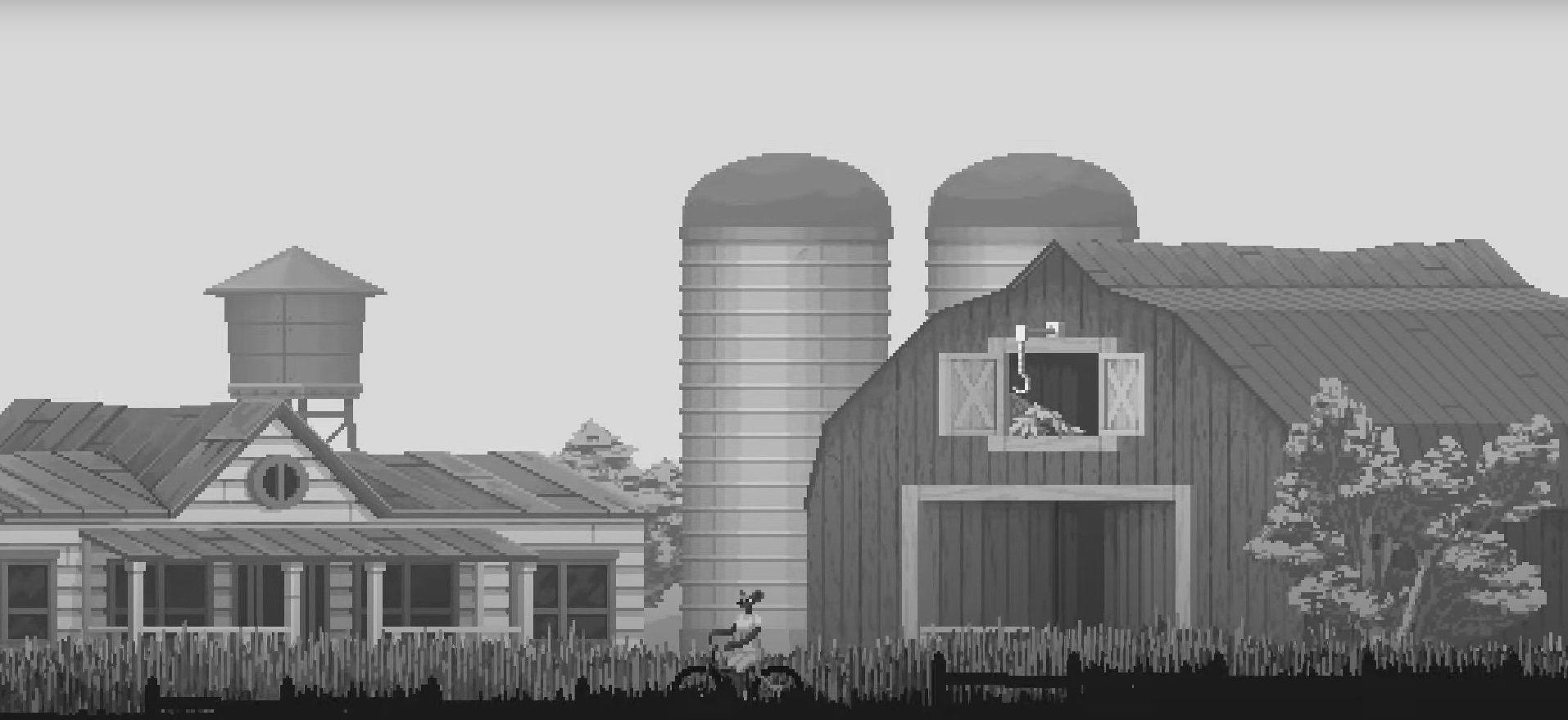 'The Longest Road on Earth'
(Android, Windows, iOS)
'The Longest Road on Earth' is a narrative game with no dialogues. It's presented in a drab monochromatic pixel-art style with little gameplay mechanics. The game is all about drawing a distinct connection between the game and the player, drawing on many of the experiences, memories, and relationships we as individuals have had over the years. The game follows four anthropomorphic characters as they move through the monotony of their lives, take part in tedious daily chores, and meet many of their working-class friends and peers.
The game is slow, focusing on long, drawn-out moments of contemplation where players of the game are given the space to construct their own narratives around the characters and events on screen. In terms of gameplay, all you do is move your characters around the screen with your movement keys and interact with objects with the spacebar, and in many ways, that's all you need for a game like 'The Longest Road on Earth'. Paired with an excellent score, the game draws you in and makes you feel for the characters, environments, and events on screen.
'The Longest Road on Earth' played me as much as I played it. The game forced me through my own nostalgic experiences as I drew stories for each of my characters as I watched a long drawn on a subway ride or watched an idyllic scene play out as one of my characters rocked on a rocking chair on her porch. 'The Longest Road on Earth' is like a finely aged art movie, with a bit of interaction and a whole lot of internal soul-searching and reminiscing.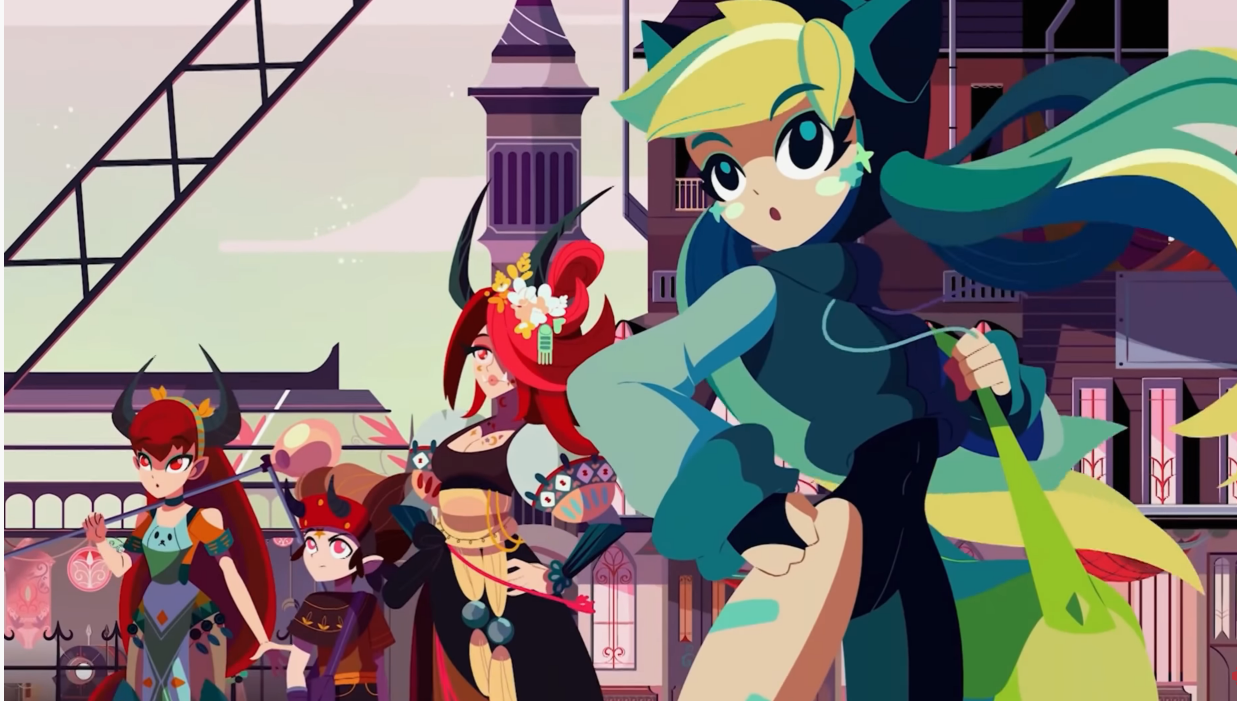 Screengrab via YouTube
'Cris Tales'
(PlayStation 4, Xbox Series X, Windows, Nintendo Switch, PlayStation 5, Xbox One)


If you love traditional menu-based JRPGs, 'Cris Tales' is going to be right up your alley. The game is gorgeous with a bright and vibrant vector art style that we've seen in other indie games like 'Firewatch' and 'Gris'. The characters also feel like they've been ported right out of a weird children's story. The main protagonist Crisbell is accompanied by talking frogs, anime robots, and time mages; all of whom inhabit a whimsical world where time distortions and time travel are a part of everyday life.
The weakest point of the game is the repetitive combat which, after a few implementations of the time manipulation techniques, fails to offer anything new. Regardless of the combat mechanics, the game draws out an excellent story with unique and quirky characters that make adventuring through this mystical world incredibly fun. Uniquely, the game also occasionally splits the game screen into three quadrants that simultaneously show the past, present, and future —a mechanic that makes puzzle-solving and interacting with the world quite interesting.
'Cris Tales' is a brilliant game if you like games such as 'Child of Light' and 'Battle Chasers: Nightwar'. Although it has a few hiccups, the story, the characters, and the well-fleshed out world make it a great adventure through time and space.
---
---