The Facebook leak explained
Since the massive Cambridge Analytica scandal, the social media giant has been under increasing scrutiny.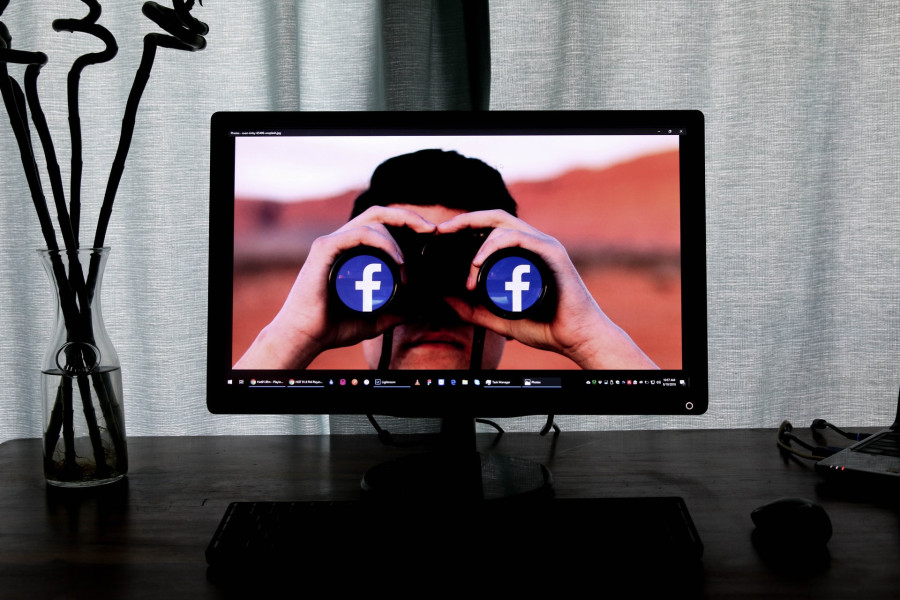 Unsplash
bookmark
Published at : October 19, 2021
Updated at : October 19, 2021 01:06
And we're back to talking about Facebook after a former employee, Frances Haugen, leaked a myriad of internal documents of the company that raised concerns of polarisation, algorithmic bias, and misinformation. Facebook has constantly been under scrutiny for its privacy policies and its role in the propagation of ethnic violence in countries like Myanmar and Ethiopia, just to mention a few recent ones.
In Haugen's leak, she reveals internal research documents from Facebook that highlight Instagram's current negative effect on young teenagers while also underscoring how the company's algorithm prioritises hateful, polarising, and fake content in an attempt to boost engagement. "But its own research is showing that content that is hateful, that is divisive, that is polarising, it's easier to inspire people to anger than it is to other emotions," says Hauge in her public appearance on CBS News' 60 Minutes.
This leak came just after a massive data leak that compromised the personal information of more than 1.5 billion Facebook users. And adding to the company's woes, it also faced a massive worldwide outage for more than six hours two weeks earlier that affected Facebook, Instagram, and WhatsApp. Not only did the outage disrupt communication platforms used by billions of people all around the world, it also demonstrated the overall dependency of internet users on a company that is already facing intense scrutiny and is infamous for its evasive stance on data privacy.
This isn't anything new for Facebook. Since the massive Cambridge Analytica scandal, the social media giant has been under increasing scrutiny around the use of their massive pool of user data. Facebook, with more than 1.9 billion daily active users, has grown into a behemoth of social media. The social implications of such a massive communications network, its policies and algorithms can bear tremendous impact on real-world events like the ones we've seen in Myanmar and now in Ethiopia. Facebook has also been blamed for the lack of policing and proliferation of misinformation ranging from the 2016 US Elections to the January 6 storming of the Capitol Building. Facebook's real-world impact, be it political or social, cannot be ignored anymore as we have witnessed with the Haugen leaks.
The leaks published by The Wall Street Journal under 'The Facebook Files' covers in-detail what journalists have learned from the leaked documents. One important piece highlights how Facebook was aware of the toxic aspect of Instagram upon teenage girls. The leaked documents revealed that in their internal research, 1 in 3 teenage girls said that Instagram made them feel more depressed about their own lives and exacerbated body-image issues. Thirteen percent of teenage girls also disclosed that the app contributed to suicidal ideation and suicidal thoughts, and 32 percent stated that they felt worse about their bodies after using Instagram. The documents even went on to report that teens blamed Instagram for the increase in the rate of anxiety and depression. These revelations come on the cusp of Facebook working on an Instagram for kids, which the company has halted in the lieu of the leaks.
Instagram in many ways propagates idealised bodies and lavish lifestyles unlike similar apps like TikTok that celebrates performative acts or Snapchat that celebrates goofy uploads supported by their quirky face-based filters. It shouldn't come as a surprise that Instagram has become the primary medium for social comparison, and while Facebook officials remain unfazed by what they call inherent social problems, the role that Instagram plays in accentuating these base negative human emotions cannot be undermined.
These allegations hardly come off as a surprise since Facebook has been dodging conversations about privacy and has denied responsibility for fanning ethnic violence or political unrest for years now. Haugen says that internal conversations at Facebook always steered towards gaining astronomical profits over any cost and this usually involved pushing controversial, violent, or radicalised content to boost engagement. Results of such boosts have often had real-world implications. Therefore, the most unsettling aspect of this entire debacle is that Facebook, while understanding these implications, chose to ignore them for financial growth anyway. Mark Zuckerberg, Facebook's CEO, responded to these allegations by saying that they were "just not true" and that "they didn't make any sense."
This leak came just after a data dump of personal information of 1.5 billion Facebook users that appeared in a hacker forum back in September. This leak was not a security breach on Facebook's servers but a web-scrape of the publicly available information provided through Facebook APIs. With that in mind, the leak didn't compromise your personal accounts but rather created a database of user's names, email addresses, locations, phone numbers that Facebook users can willingly put up on the internet. These details are particularly beneficial to a lot of people, including targeted marketers or even scammers. This information can also be used to launch phishing attacks for more personal information or money. This brings us back to the issue of data privacy. Whether we like it or not, Facebook retains a lot of personal information about its users. On the contrary, an open-source app like Signal only records your phone number while using their service. On the other hand, Facebook Messenger records users' physical addresses, email addresses, names, phone numbers, user ids, device ids, purchase histories, financial information, contacts, photos or videos, search history, browsing data, et cetera. The sheer amount of data Facebook pulls off of their users should be a cause for concern.
Hagen has made it to the US Senate with her findings. During the hearing, she did not call for a dismantling of Facebook. For all the negative repercussions, the social media giant has also contributed a lot of good. She instead asked for transparency and accountability. Facebook has created one of the largest privately owned digital communities with little to no regulation that has caused massive impact on the social framework of modern communities. "This is not simply a matter of some social media users being angry or unstable, or about one side being radicalised against the other. It is about Facebook choosing to grow at all costs, becoming an almost trillion-dollar company by buying its profits with our safety," said Hagen at the senate.
---
---