Cameras for amateur photographers
Deciding what you will shoot with is not as easy as you think. Here is a list which might be useful.

Canon 750D Pixabay
bookmark
Published at : January 21, 2020
Updated at : January 21, 2020 12:31
Kathmandu
Photography has picked up in Nepal recently. People spend hours trying to get the perfect shots around the country, and if you ask anyone on the street what their hobby might be, the answer will often be photography.
Some say cameras teach people how to see, to look, and to absorb their surroundings, without a camera. But to be or become a photographer, the most important thing you need is a camera—although, choosing the right camera before you start is not as easy as it sounds.
Choosing a camera is like choosing a friend, and it is recommended you avoid bundled deals and go for separate bodies and lenses. Treat the cameras like a long-term investment.
Here we have listed four cameras under US $1000 which can be perfect for all hopeful photographers:
Canon EOS 750D
This camera is considered the best choice for any amateur. Canon, over the years, has experimented a lot when it comes to beginners' cameras for beginners and the EOS 750D is one of them. It has a touch-sensitive display with the ability to rotate, phase auto-focus sensors and many new technologies including an extended ISO range. Its matrix resolution has increased, has a better autofocus system-which gives you sharper images—and also comes with a better buffer for serial shooting. It further comes with a remote control, and WiFi capability to quickly exchange pictures with other devices and print. The connection to smartphones is enabled with a simplify the NFC function as much as possible.Canon says the camera also produces high-quality images up to 1600 ISO. The Canon 750D also comes with artistic post-processing filters, which can help you with editing.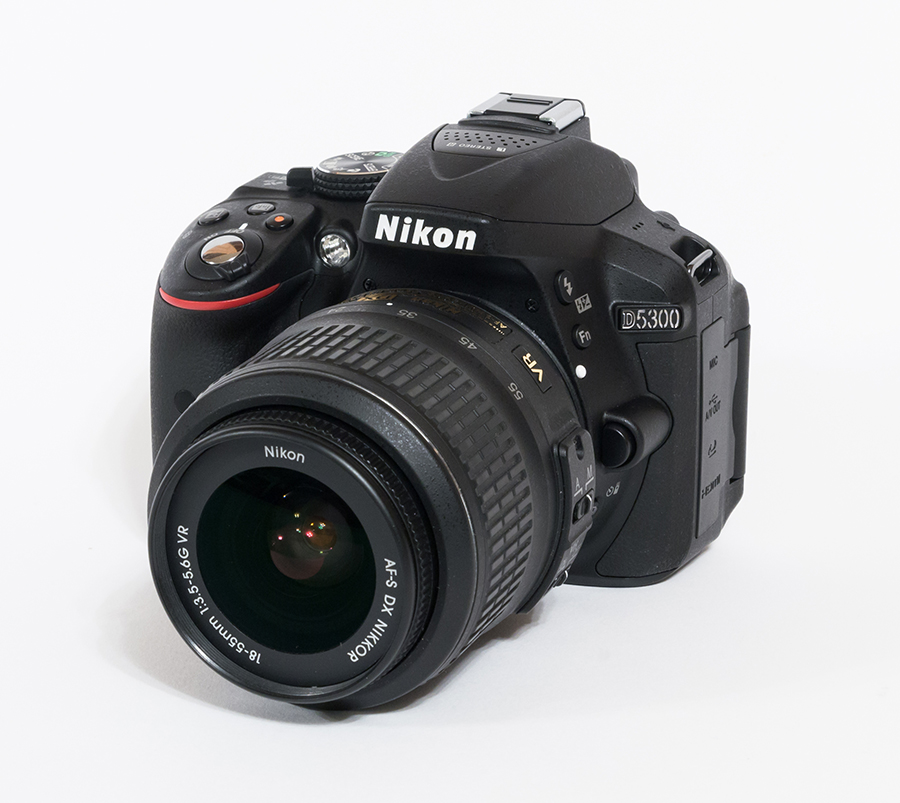 Nikon D5300 Photo Courtesy: Wikimedia Commons
Nikon D5300
Nikon has some really solid cameras for amateurs too. The Nikon D5300 is one you might opt for, considering how functional, convenient and capable of delivering beautiful shots, the camera is. The main difference in favour of the D5300, from the early and late models, is the aggressive modes of automatic features, as it erects a flash with a ghostly hint of the need for triggering and self-raises ISO and exposure. Energy efficiency and battery life of the camera is just as good. This is a good camera for amateur photographers, as it will shoot 700 frames without trouble and will not drain the battery completely. It also boasts one of the best autofocus systems in its class and has excellent pixel density.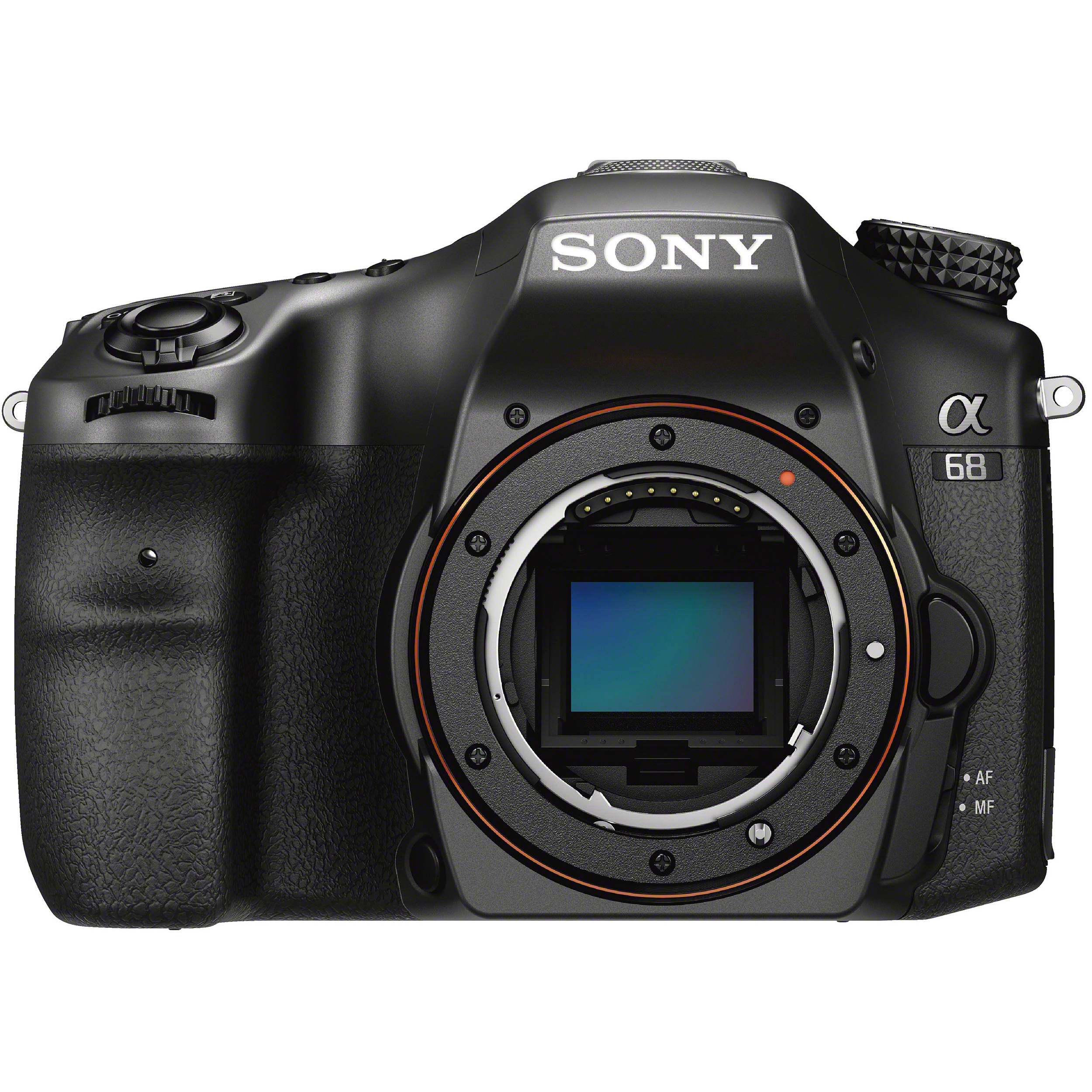 Sony SLT-A68 Shutterstock
Sony SLT-A68
If you don't want to go for traditional brands, you could opt for Sony. One of their popular models is the Sony ILCA-68, which has a number of features taken from more expensive models. Many argue this is a simplified version of the semi-professional model ILCA-77M2. It probably has the best autofocus system of all the above mentioned cameras. The 79-point phase AF module works clearly, quickly and steadily in all conditions. What more does an amateur photographer need?
The fact that the camera offers a face detection system, which focuses on the eyes, adds convenience while taking portraits. A monochrome display on the top panel is an additional advantage. But there are a few drawbacks too, as it can only shoot 5 frames per second when it comes to serial shooting in full resolution. That said the image quality is amazing. This camera confidently shoots on ISO to 1600 units.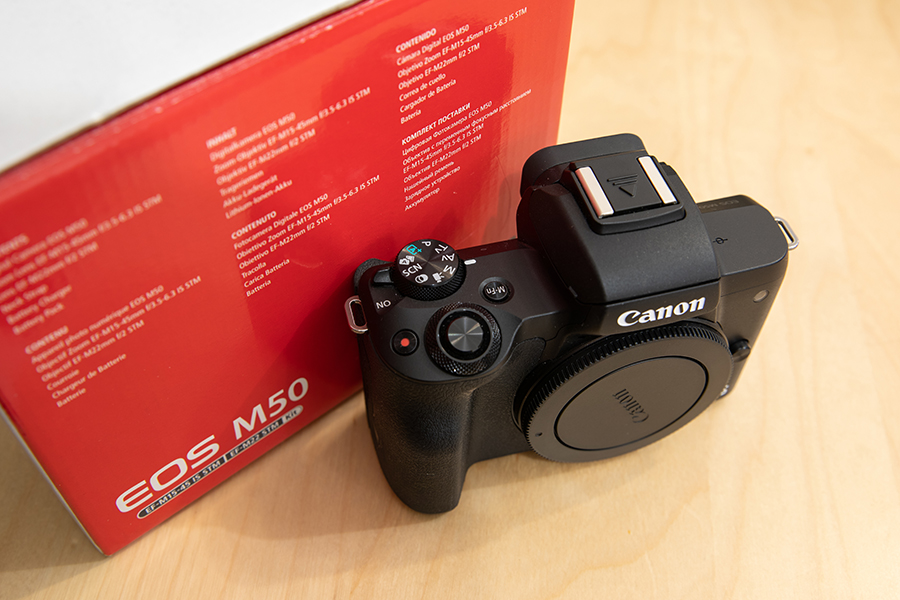 Canon M50 Shutterstock
Canon M50
The Canon EOS M50 is probably the camera to get if you are getting into photography. It is cheap, it is light, and it is mirrorless. It has a lot of tech in its compact body, and the fact it has a viewfinder–when so many similarly priced mirrorless cameras don't–is a big selling point. Many photographers don't like its 15-45mm kit lens it comes with, but that shouldn't put people off from buying the camera. The Canon EOS M50 marked a shift in Canon's approach to its mirrorless OS M cameras, finally offering just about all the features we'd look for in a price that looks pretty reasonable.
Many argue that the EOS M50 could take over the mirrorless industry because of three reasons. First, it has an electronic viewfinder. Although smartphone users might not miss having a viewfinder, keen photographers and enthusiasts certainly will. Second, the M50 can shoot 4K video, and was the first EOS M model to offer this feature. Finally, for the price it goes for, the camera punches way above its weight.
---