Five favourite gadgets from a filmmaker
Jazz Productions' Aneel Neupane shares his favourite gadgets that he uses to shoot films.

Elite Joshi/TKP
bookmark
Published at : July 30, 2019
Updated at : July 30, 2019 07:24
Aneel Neupane has been working as a videographer and filmmaker since 2012. Even though he had always been interested in animation and filmmaking, after his SLC, he quickly realised how expensive it was to pursue these career options academically, and chose Chartered Accountant course instead—obliging to his parents' wishes. But there was a catch—they had to buy him his first camera, a Canon 550D.
His journey as a filmmaker first began while he was working as a chartered accountant. One day, a company in Mumbai called Glamrs called him up for an assignment. A friend had recommended him for the job. "I jumped on a plane and flew to Mumbai as soon as he messaged me. The company hired me as their videographer and that's when I realised I could actually make money out of it," said Neupane.
Today, Neupane is the CEO of Jazz Productions, which has made short movies like BOB and music videos for Nepenthenes' single 'Kamero'. However, Neupane's personal favourite project happens to be a music video for the song 'The Night Is An Ocean' by the Irish artist Winter Aid. "We shot the whole video in Gosaikunda. Sure, we've done bigger projects than that by now. But because Winter Aid is one of my favourite artists, that video still remains the closest to my heart," Neupane shared.
While Neupane has been putting out content for the last seven years, it was only three years ago that audiences started recognising him and his work. Since then, his team hasn't looked back. He continues to work with his clients to deliver films and music videos with excellent storytelling and stunning visuals. He shares some of his favourite gadgets used in the making of his films.
Canon 550D
This is the first gadget that Neupane ever got and it also happens to be his absolute favourite. The camera, that he so dearly calls "Daisy", has been with him for the last eight years.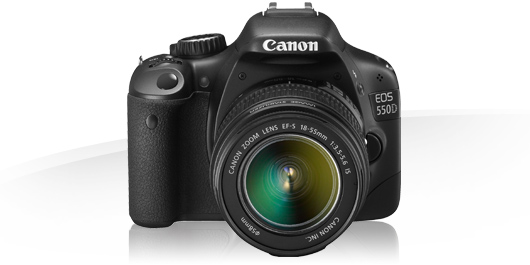 Even though it's only an entry-level camera and doesn't have a lot of features, he believes that this was the gadget that helped him grow the most. "It made me capable of making the most out of my resources", Neupane told the Post. He also encourages all aspiring filmmakers to use entry-level cameras so they learn to not just depend on their equipment.
Rokinon Cine Lens 50mm
Neupane believes that "using cheaper equipment helps you grow". For this reason, he likes to use lenses like these so he can better his technique and not depend upon gadgets.
Besides that, Neupane prefers using this lens to normal lenses as it adds better texture to the visuals. It is one of his most preferred gadgets and doesn't plan on getting rid of it anytime soon.
Director's Viewfinder
This gadget that helps a filmmaker and a videographer to set framing of a motion picture is a must for every aspiring filmmaker, says Neupane.
This handy viewfinder helps him decide what lens and what angle would be the best for a particular frame. Though Neupane doesn't own one, he usually borrows it from a friend and plans to buy one pretty soon.
Zhiyun Crane 3 LAB
The Zhiyun Crane 3 LAB is one of Neupane's favourite gadgets. He recently bought it through business partners living abroad and doesn't regret it.
Because the gimbal is easily portable, he doesn't have to carry any other slider or larger cranes. The crane also lets him and his team shoot great motion pictures, which is definitely a plus for the director.
Red Dragon 6K
Neupane uses this camera to shoot large-scale projects. Though it is a lot more expensive than the other gadgets he usually uses, he believes it's worth the price. "It has a very wide dynamic range. I also like the fact that it's very raw and gives me a lot of space to play in post production," he said.
***
What do you think?
Dear reader, we'd like to hear from you. We regularly publish letters to the editor on contemporary issues or direct responses to something the Post has recently published. Please send your letters to tkpoped@kmg.com.np with "Letter to the Editor" in the subject line. Please include your name, location, and a contact address so one of our editors can reach out to you.
---
---