Here's how you can tackle your smartphone (and other gadgets) overuse
With digital consumption at its peak, digital detoxes have become a necessity in today's world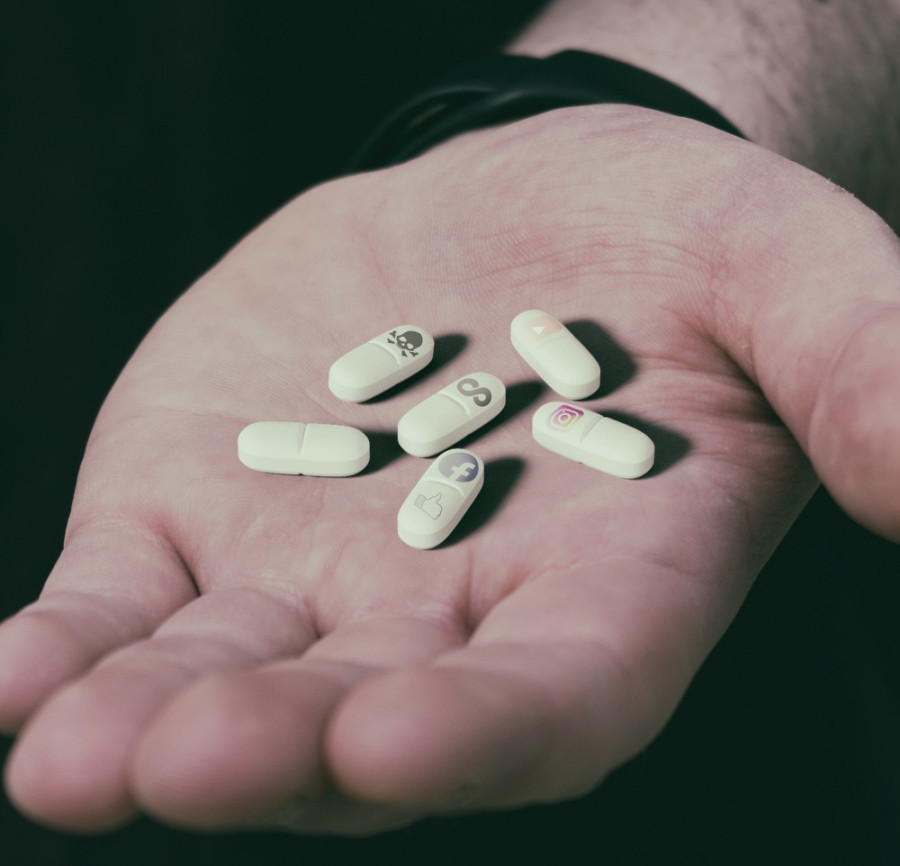 Photo: Unsplash
bookmark
Published at : July 2, 2019
Updated at : July 2, 2019 09:43
Kathmandu
It is no secret that advancements in technology have made our lives easier. Technology has become, in many ways, an extension of our lives. But this advancement has come with a price: it has made us addicted to the comfort technology provides, and our minds have become slaves to it.

Digital addiction can simply be defined as a toxic habit of spending too much time with your phone, your laptop, your tablet, your TV. Digital devices are basically electronics apparatuses with a processor or CPU in them, so even the conventional brick game and modern-day PlayStations fall into this category.
Digital addiction is more prevalent than people think. For instance, if you misplace your phone, you experience a mild state of panic until you find it. This is a common phenomenon and this kind of fixation is affecting our physical and mental health.
The displays on most devices emit blue light, which is known to disrupt the circadian rhythm of the human body and affect the sleep cycle of its users. Prolonged fixation with such devices can harbour a high risk of obesity, higher risk for cardiovascular diseases and insulin resistance. Apart from that, it can also cause depression and anxiety.
With such alarming health risks, digital detoxification seems to be the only genuine solution.
Digital detoxification is a healthy way to reduce one's obsession with digital devices. It's main purpose is to maintain a healthy balance between how much time a person spends on electronic devices and with people, or even by themselves. This also helps an individual get rid of stress and anxiety incurred from being occupied by an excessive use of digital devices.
However, in this technology-driven society, digital detoxification is easier said than done. But by making small efforts on a daily basis, it is easy to get rid of such toxic habits.
Refraining from the use of digital devices during a meeting or a family meal can be one way with which you can get started. In doing so, it not just creates intimacy between family and colleagues but also opens the door for support and coordination.
Another thing you can do is leave your work desk during lunch breaks, and leave your phone there. Maintain distance with your smartphone and laptop. Such habits help to avoid eyestrain and back problems too.
Never keep your phone near your bed. You can use old school clocks for alarms. Minimise the use of social media; instead utilise your time by reading books, learning new things, engaging in some physical exercise like jogging, yoga. These kinds of habits not just help increase memory but lowers stress as well.
First, ascertain your daily digital diet. Set a time limit for digital media consumption and keep it to a minimum. And use your gadgets only during those hours. If you have difficulty exercising self-control, then you can also find several apps that will remind you if you have exceeded the daily limits.
Writer and journalist, Blake Snow has devised the four Burners Theory for digital detoxification. According to the theory, the four burners include family, friends, health, and work. So anything that is not useful to your four burners should be ignored or removed completely.
So, except for emergencies, any sorts of alerts, beeps, buzzes, or notifications should not be given priority in our daily life. By instituting these practices and removing distractions, we can focus on what really matters and make better use of our time.
Khatiwada is a tech enthusiast, and an SEO expert by profession
---
---