Leopard enters pheasant farm, kills at least 500 pheasants
The wild cat trapped inside the farm enclosure is injured after locals resorted to pelting stones to chase it away, farm owner says.

Post Photo
bookmark
Published at : July 24, 2022
Updated at : July 24, 2022 17:08
Dolakha
A leopard entered a pheasant farm in Charikot of Dolakha district on Saturday killing at least 500 pheasants since.

According to farm operator Mingur Sherpa, the presence of the wildcat was confirmed after it tried to attack a farm worker who had entered the farm on Sunday morning.
"We entered the farm to check on the dead pheasants. That's when we spotted the leopard and ran away," said Sherpa. "Almost all of the farm pheasants are dead. We have urged the forest office to take the leopard under control."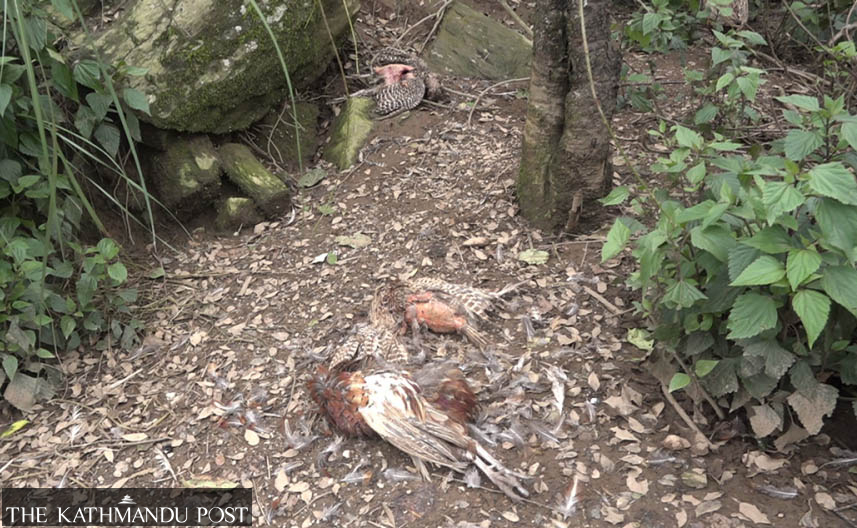 Post Photo
The locals tried to chase the leopard away but it could not find an exit through the wire enclosure prompting it to attack the locals. Meanwhile, the locals pelted stones at the wild cat injuring it.
"The locals who came to see the leopard started pelting stones and poking it with sticks and injuring it," said Sherpa.
Police have stopped movement near the farm to avoid possible confrontation between the leopard and locals.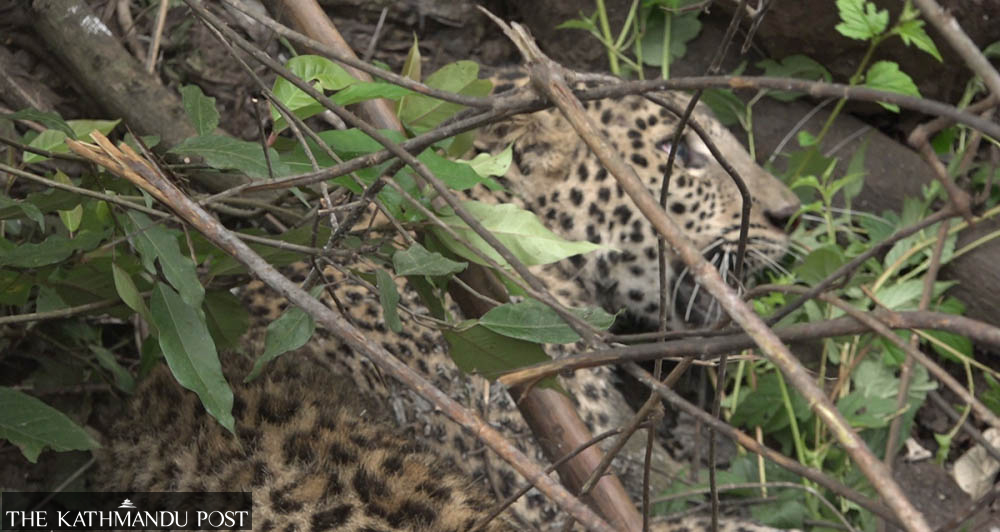 Post Photo
"We do not have the resources to control the wild animal and have requested the centre to provide additional human resources," said District Forest Office Chief Thir Bahadur Karki.
Karki informed that a wildlife rescue team from Kathmandu has already left for Dolakha.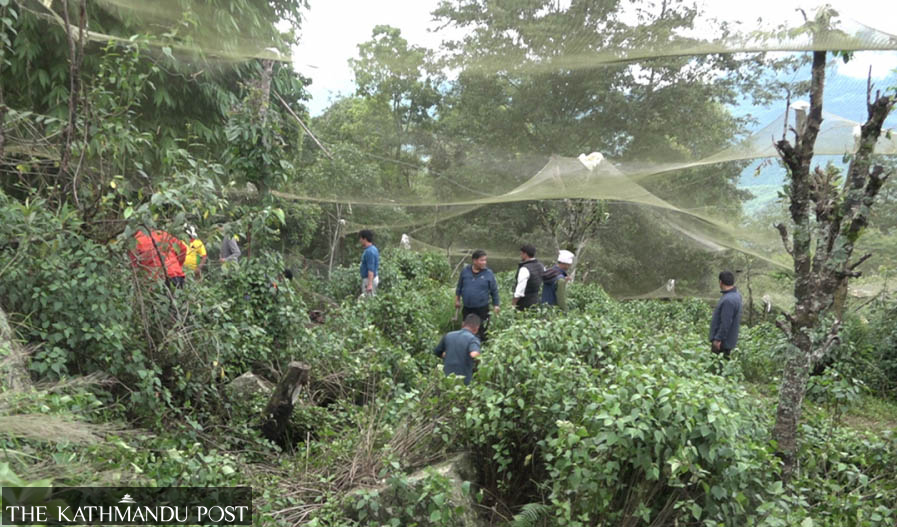 Post Photo
---
---