Under-construction bridge above Trishuli river collapses
The 200-metre motorable bridge connecting Bagmati and Gandaki provinces gave way in the early hours of Tuesday, say local residents.

Ramesh Kumar Paudel/TKP
bookmark
Published at : April 6, 2021
Updated at : April 6, 2021 12:51
Chitwan
An under-construction motorable bridge connecting Thimura of Chitwan district and Devghat of Tanahun district collapsed in the early hours of Tuesday.

The 200-metre bridge being constructed above the Trishuli river snapped at around 4am this morning, according to the local people.
Bharatpur Road Division Office information officer Shiva Khanal said the office has received news about the incident, however, they are yet to determine the reason behind the collapse.
"The under-construction bridge had four 40-metre spans each—three concrete and one steel—of them concrete works had been completed in one span towards Devghat and two spans towards Thimura," said Khanal, "According to the initial reports, the two spans towards Devghat has collapsed."
Chief of the Bharatpur Road Division Office Krishna Raj Adhikari informed that construction work was in full swing to meet the May-June deadline. The foundation stone of the bridge was laid in 2014/15 and was being constructed jointly by Elite, Adventure and Indreni JV at a cost of Rs 190 million.
"We will soon determine the cause of the incident," said Adhikari.
The bridge had also suffered minor damage due to floods during last season's monsoon.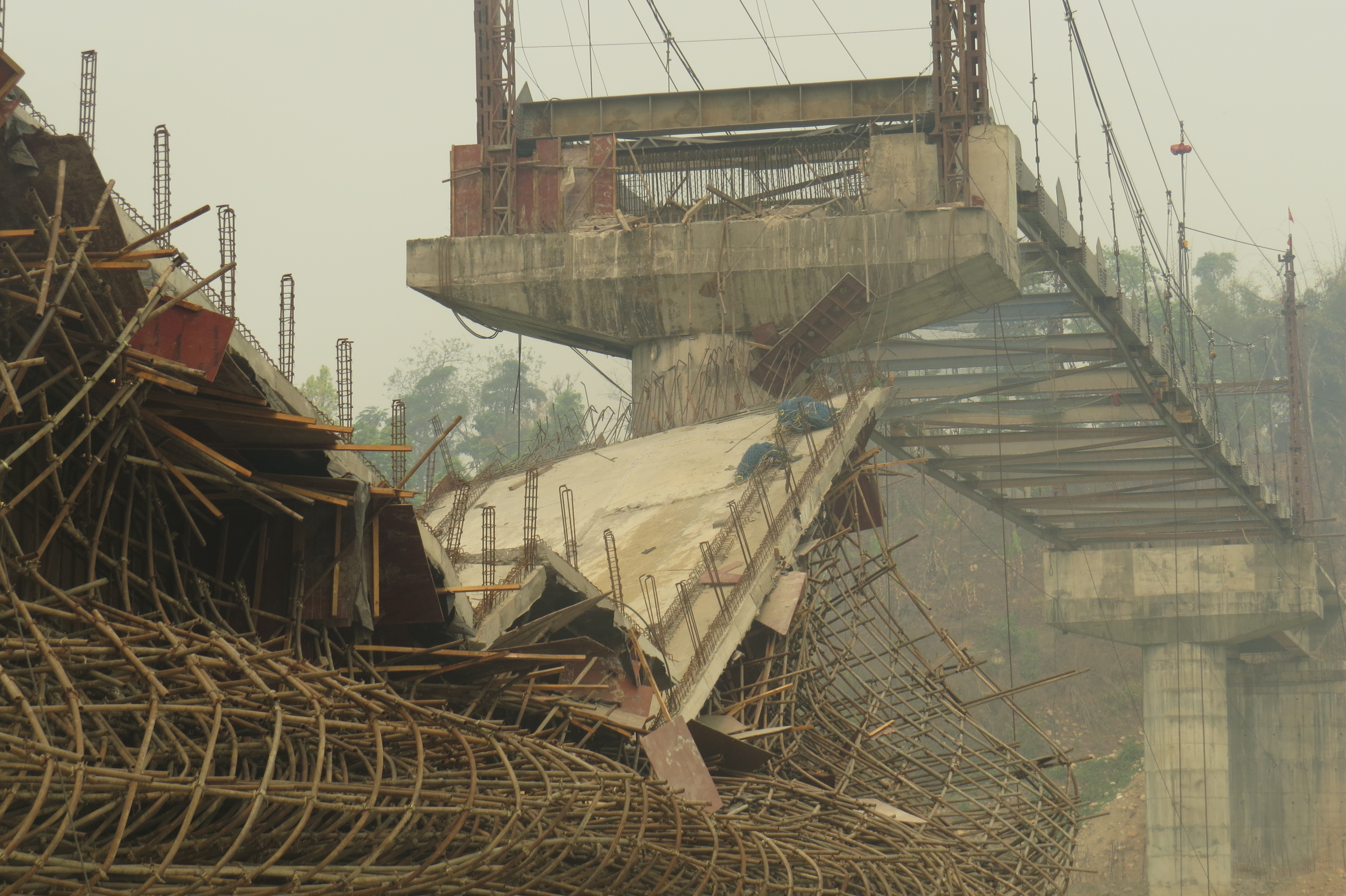 Ramesh Kumar Paudel/TKP
Ramesh Kumar Paudel/TKP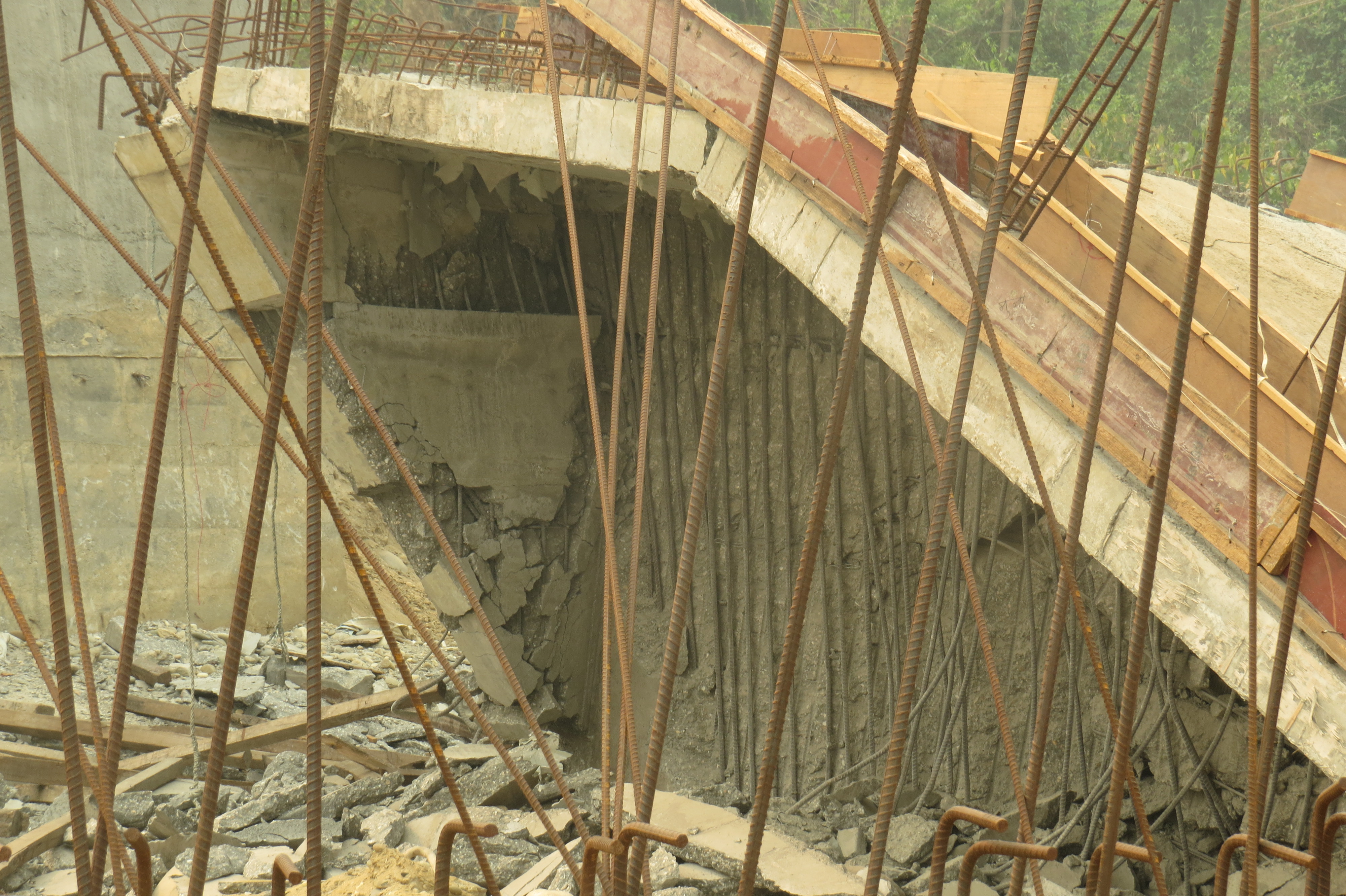 Ramesh Kumar Paudel/TKP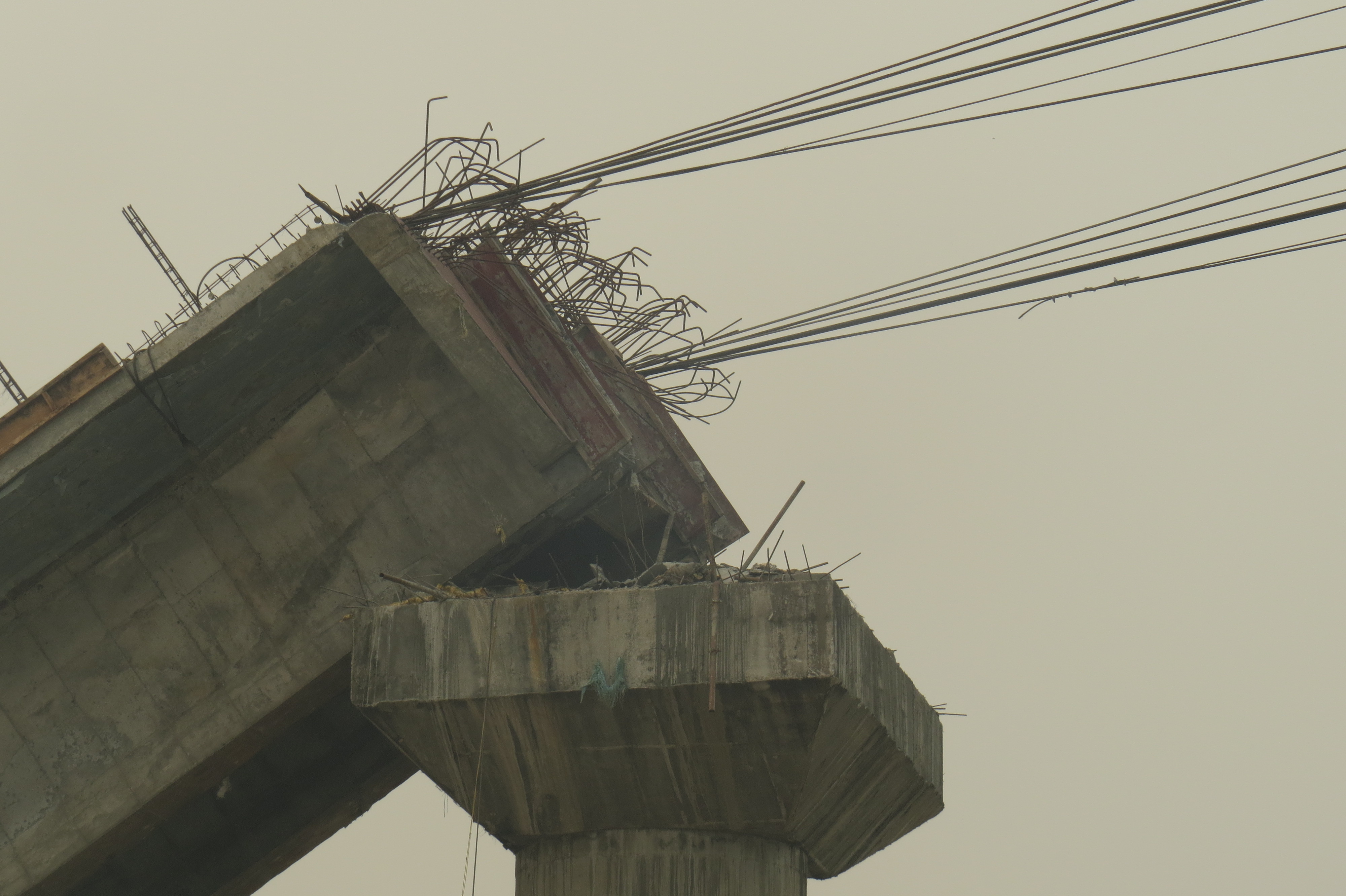 Ramesh Kumar Paudel/TKP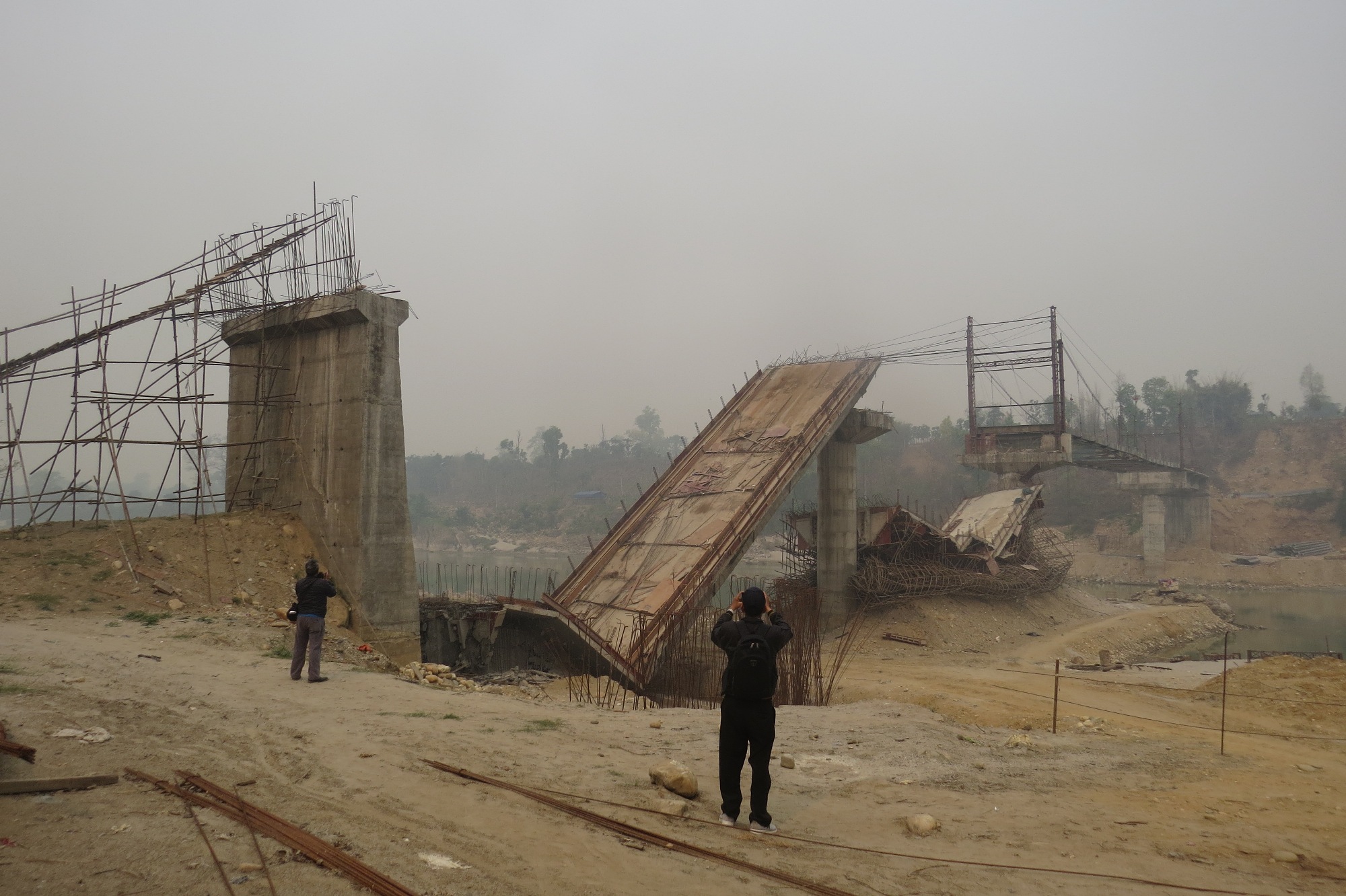 Ramesh Kumar Paudel/TKP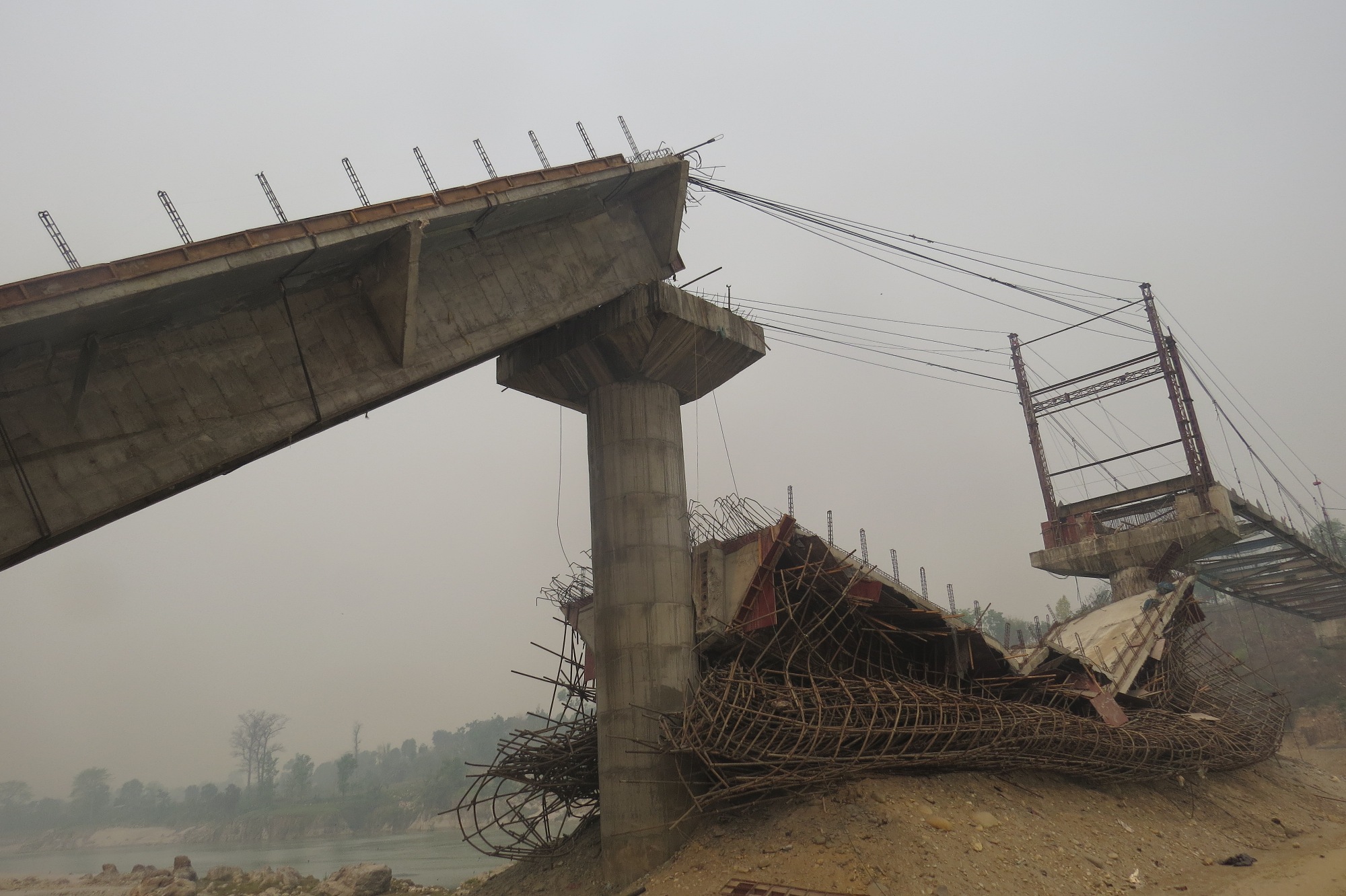 Ramesh Kumar Paudel/TKP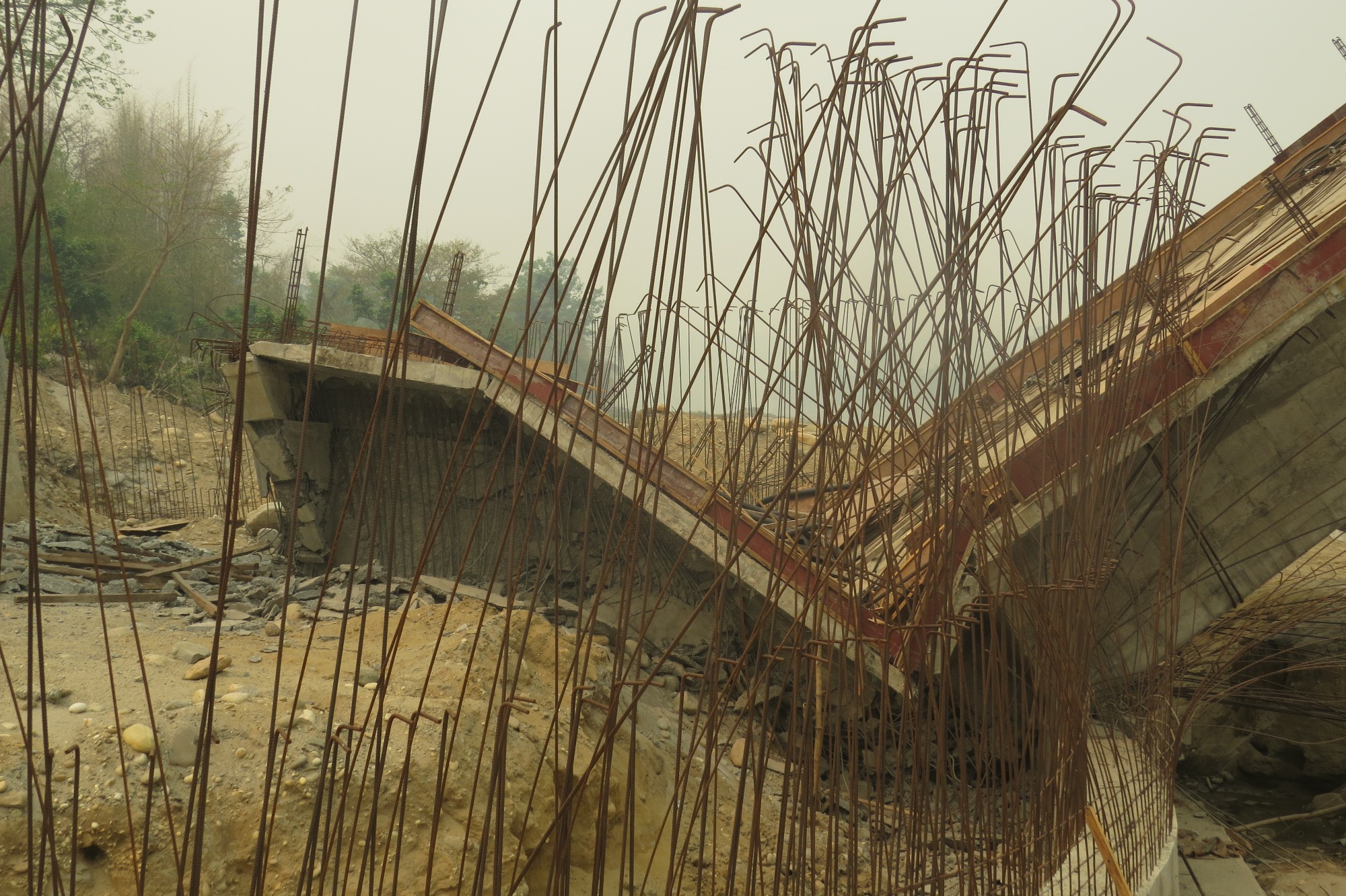 Ramesh Kumar Paudel/TKP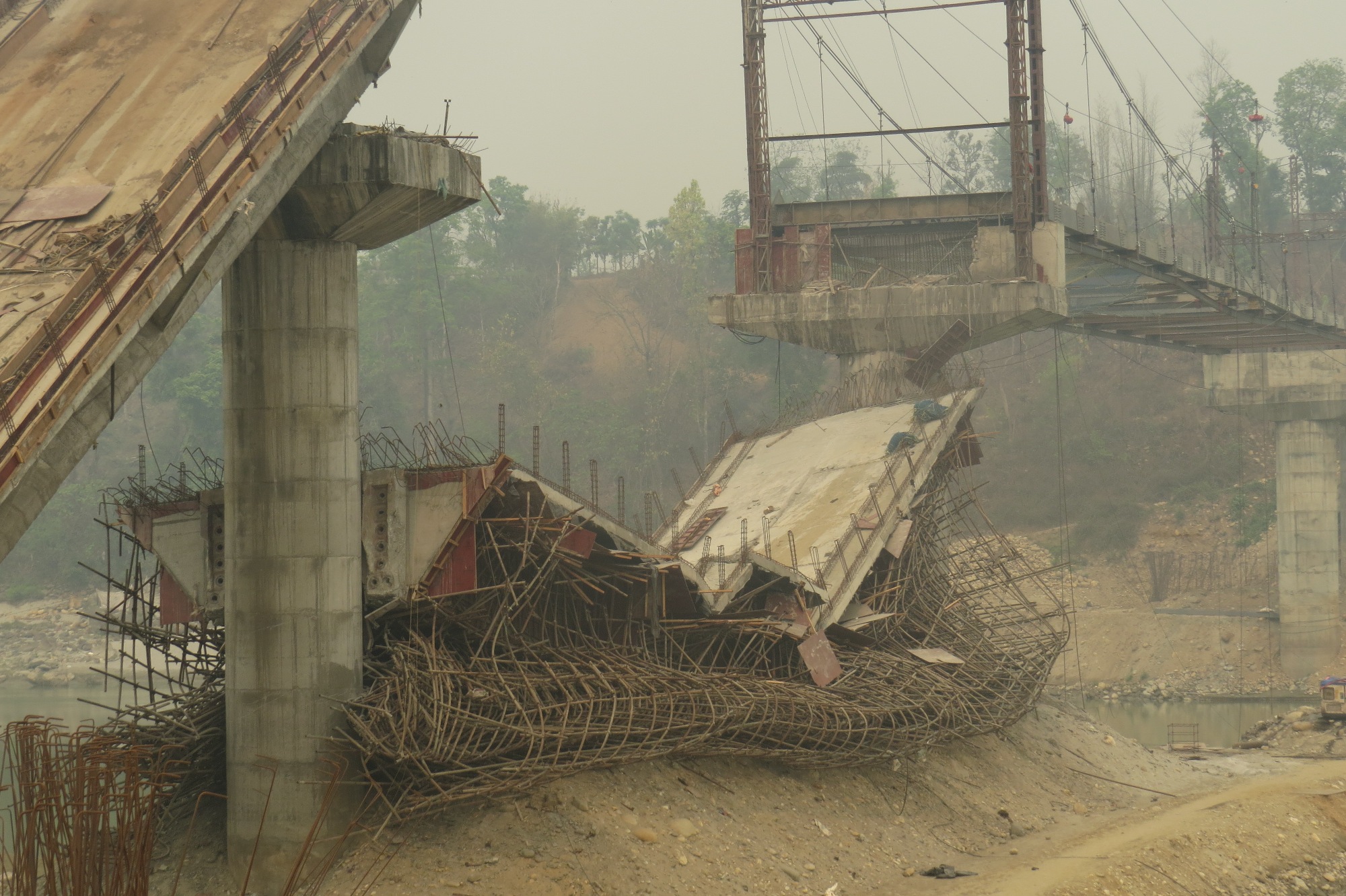 Ramesh Kumar Paudel/TKP
---
---