Intelligence department to get sweeping powers to carry out domestic and foreign counterintelligence
Under a draft amendment currently at the National Assembly, the department will be able to spy on all foreign countries, institutions or groups that are deemed detrimental to national security.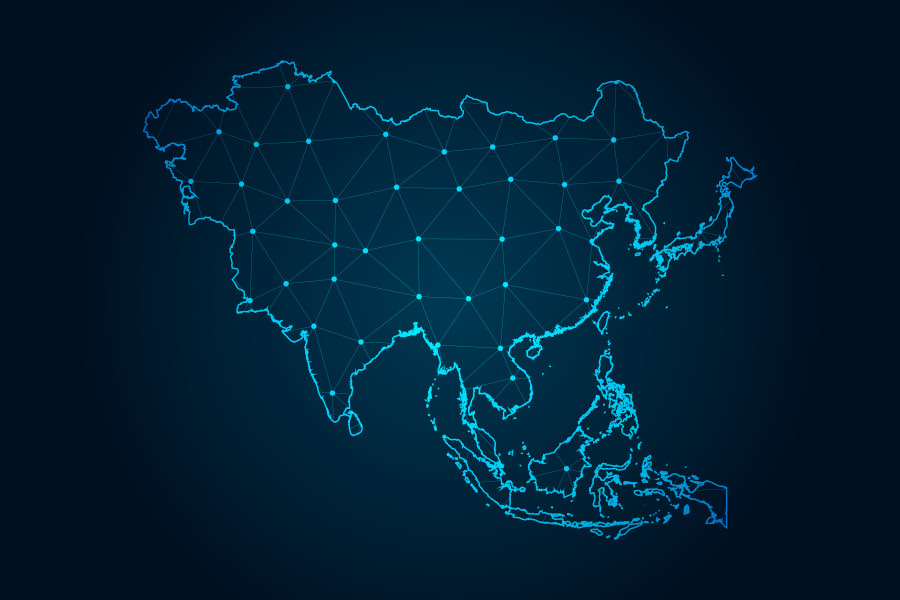 Shutterstock
bookmark
Published at : November 15, 2019
Updated at : November 15, 2019 08:02
Kathmandu
The government has registered an amendment bill at the National Assembly that will give sweeping powers to the National Intelligence Department to carry out counterintelligence work, including spying on foreign countries, institutions or groups that it deems "detrimental to national security".
A draft amendment to the Special Service Act-1985 was registered last week at the Upper House. Prime Minister KP Sharma Oli has brought the National Intelligence Department directly under the Prime Minister's Office, vowing to transform the department into a national security agency "that would not only gather and analyse information but also help set key national security policies".
The new amendment proposes authorising the agency to carry out deterrence, neutralisation and espionage on all kinds of domestic and foreign activities that could be detrimental to national security. A separate cell has been envisioned to look after counter-intelligence and spying on foreign countries, institutions, groups and persons. To that end, the department will covertly deploy personnel both inside and outside the country, according to the proposed law.
"One of the major objectives of the department will now be to gather intelligence regarding global and regional terrorism," said a senior official at the Prime Minister's Office who is directly overseeing the intelligence input. "This includes intelligence on terrorist outfits, terrorism financing, and radicalisation."
The agency will also be looking into the supply of illegal drugs, illegal trade of wildlife parts, organised crime, fake currency, border security, and weapons smuggling.
The National Intelligence Department, formed some 67 years ago, is currently tasked primarily with gathering intelligence within the country, but it also occasionally gathers intelligence on foreign institutions, groups, organisations and persons living and working inside Nepal.
The amendment will allow the agency to gather intelligence on all top government officials, from the President and prime minister to senior officials and the diplomatic corps. In this process, the department will be authorised to intercept phone calls, record videos and track emails.
Former intelligence officials say that this kind of power should be used responsibly.
"The department and its officials should be careful while intercepting phone calls or emails or any other electronic communication," said Devi Ram Sharma, former chief of the intelligence department. "This particular provision should not be misused."
Once the amendment is passed, the intelligence agency will get more teeth, but experts and officials say that along with its expanded powers, it will also need more resources—better equipped and trained human resource, technical support and adequate funds. Above all, the agency should be free from political interference when it comes to appointing officials and in its day-to-day functioning.
"Setting up a counterintelligence body is a welcome step but there is also a chance of its misuse by influential or powerful persons. It could be used to settle personal scores," said Sharma. "To ensure that there is no misuse of surveillance, there should be a proper channel. Second, there must be an oversight mechanism to prevent misuse."
Two separate bodies, headed by the prime minister and chief secretary, will be put in place to guide, coordinate and formulate policies for the department, as per the amendment.
Earlier, the intelligence department had two different units to look after domestic and foreign intelligence, but after the restoration of democracy in 1990, the foreign intelligence gathering unit was dissolved on the grounds that no foreign countries posed a security threat to Nepal. Officials had attempted to convince then Home Minister Yog Prasad Upadhaya otherwise, to no avail.
Recently, the department took a lead in gathering intelligence and planning countermeasures against the Netra Bikram Chand-led Communist Party of Nepal, whose activities the government has banned as "criminal". The department also carried out covert operations against North Korean citizens living and working in Nepal, along with gathering intelligence on Tibetan refugees in Nepal during the visit of Chinese President Xi Jinping.
Former home secretary Govinda Kusum, however, said that the nature of intelligence gathering is covert, so there is no need to publicly announce plans.
"The state should give utmost priority to intelligence gathering, so strengthening of the institution is a must and allocation of a proper budget is key," said Kusum. "The department also needs to embrace new technologies to gather intelligence."
Currently, the department reports to both the Home Ministry and the Prime Minister's Office, which is complicating matters, said Kusum. After Oli brought the department directly under his office, the department chief now reports to the prime minister, the chief secretary, the secretary at the Prime Minister's Office, the home minister, and the home secretary.
To give new momentum to the department, it needs to start training people both inside and outside the country, and recruit more people, said former intelligence officers. The government at the highest level has assured full cooperation for an adequate budget and the procurement of new technical devices as required, they said.
---
---