Miles to go
Transmitting the message that Nepal is safe and secure for foreign investment is one thing. Ensuring that, another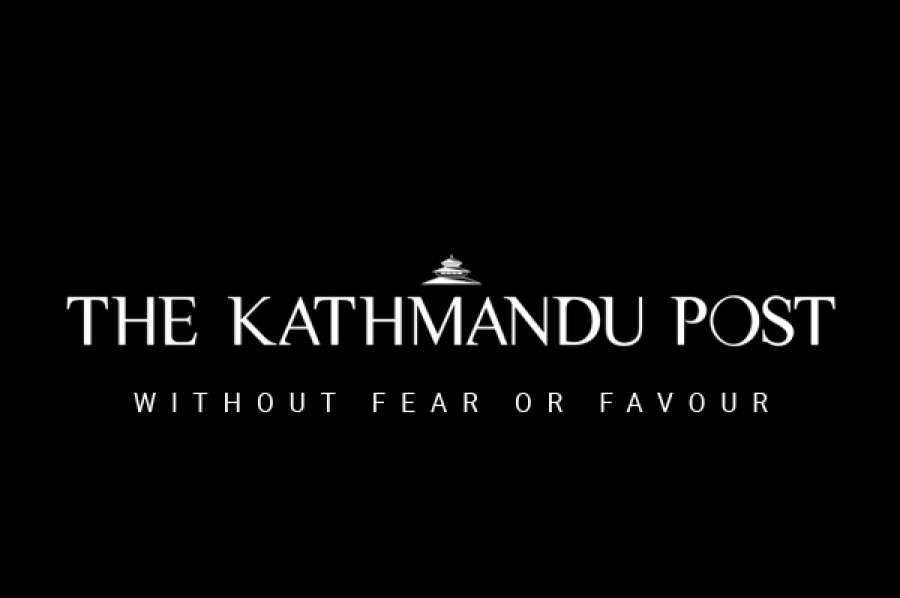 bookmark
Published at : January 30, 2019
Updated at : January 30, 2019 11:16
During this year's World Economic Forum, Prime Minister KP Sharma Oli placed particular emphasis on Nepal's potentials for investment and called upon the global company to invest in the country. While there are plenty of potential areas of investment—including hydropower, transport, and agriculture—Nepal has been performing averagely in their pursuit to attract foreign direct investment. According to the World Bank, in 2017 the net flow of foreign direct investment in Nepal was 0.79 percent of its GDP, while India and Bangladesh received 1.54 percent and 0.86 percent to their GDP, respectively.
Major countries of South Asia have less than 2.9 percent trade between them compared to trade with other countries of Latin America and Africa. The infrastructures are weak and tariff and non-tariff barriers are also major problem here. This begs the question: What actions are we taking to ensure a favourable environment for business and investments?
The Nepal-India Trade Treaty 1996 historically crafted a favourable business environment for multinational companies to enter Nepal. The treaty was successful in attracting foreign direct investment with companies like Dabur, Asian Paints, and Unilever. But on the flipside, the nature of the open-border has also fostered tax evasion. Consumer goods in considerable quantities enter Nepal illegaly through India. Producers in Nepal can't compete with such goods. Even after decreasing the limit of export, investors are not interested about investing in the Special Economic Zone, serving as the latest example of the unwillingness to invest.
Since Nepal's market is comparatively smaller than that of India and China, it becomes difficult for us to compete with them when it comes to pricing. They prefer exporting goods to Nepal instead of operating production plants in the country. Annually, India brings in $8 billion and China brings in $2 billion worth of exports to the country. For India, Nepal is the largest market in South Asia. Hydro power and tourism sectors could bring huge foreign investment in Nepal if India guarantees long term policy stability in buying Nepal's power and assures new western air routes to Nepal.
Furthermore, both India and China are investing to upgrade border customs infrastructures in Nepal, which will support our efforts to ease International trade. However, we should ensure that these infrastures support our pursuit of increasing our exports and not only focus on imports.
From the burdensome process of company registration and renewal to problematic land acquisition and annoying taxation systems—investors in Nepal are still facing several uphill battles. Similarly, Nepal's lack of stable infrastructure such as electricity (until recent times) and water add to the discouraging climate. The time-consuming processes of getting these essentials are often marred by bureaucratic hassles and corruption.
In the age of digitalisation, we have also made the process of registration cumbersome by expecting investors to physically visit offices to submit reports, settle property rights, authorise employees, extend visas and clear tax. By digitalising these processes, we could potentially ease these bureaucratic hurdles. While this may seem like a relatively minor hassle, they are significant to major industries. For example,Reliance cement of India and Dangote of Nigeria have already left the country due to administrative hassles.
Whether Nepal has been successful in transmitting the message that Nepal is safe and secure for foreign investment at the World Economic Forum at Davos is one thing. Ensuring that Nepal's climate for investment is encouraging, open, and thriving, is another. Attendance at our forthcoming Investment Summit of 28-29 March, 2019 will be a good way to gauge whether or not the message was received positively.
Shrestha is a former under-secretary of the Ministry of Finance and has served at the United Nations Development Programme in South Sudan and Sierra Leone.
---
---