Every breath we take
Kathmandu should hold itself to a higher standard in protecting health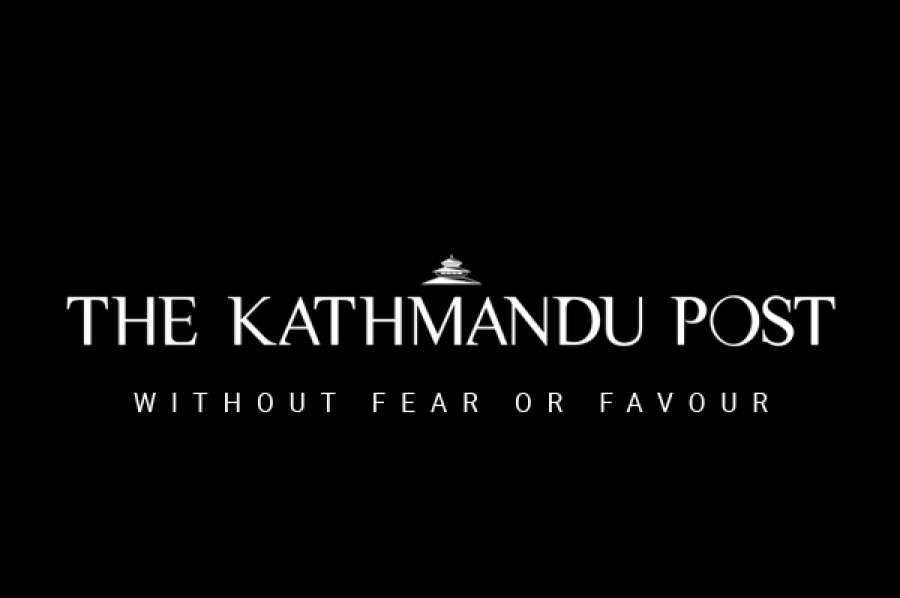 bookmark
Published at : January 13, 2019
Updated at : January 13, 2019 07:55
On an afternoon early this November, I sat at the terrace of a cafe in Berkeley, California, United States of America, doing some work when a sudden gust of wind, strewn with ashes and smoke, blew the papers off my table. I looked up to see a haze forming over the sky and quickly rummaged through the news to find that a wildfire had broken out in Chico, California, some 200 kilometers north of where I was.
In the coming days, people began to sport masks and limit their exposure to the outdoors, making the unusually deserted and smoky streets of Berkeley seem nearly post-apocalyptic. Matters seemed to get worse when the Air Quality Index (AQI) for PM2.5, which measures the particles in the air smaller than 2.5 micrometers, began to exceed 200, or 'very unhealthy', the level at which 'everyone may experience more serious health effects.' It was at this point that UC Berkeley decided to officially close the campus, cancelling all classes for the first time in my four years as a student. The campus administration didn't even budge following the violent public protests that ensued after the 2016 US presidential election.
It soon became clear that this extended beyond the UC Berkeley campus; schools and universities across California were closing due to 'extreme air conditions' University authorities began distributing N95 masks (one of the few types of masks able to effectively filter particulate matter) and students were instructed to stay indoors and leave windows closed, limiting exposure to outdoor air. The fires continued to ravage distant parts of Northern California, where 88 people tragically lost their lives and towns were burnt to ashes. Throughout the region affected by the pollution, people became even fewer and further between on the streets, businesses became vacant, and many Californians became acutely aware of the evident effects of climate change on not only the environment but on human health.
All the while, I was thinking about the escalating pollution levels in Kathmandu and comparing them to my experience during the wildfires. When landing in Kathmandu on a recent mid-December morning, I looked out the window to see the plane was descending into a plume of smog. Upon reaching the ground, I took a quick look at the AQI measured at Phora Durbar (accessible at AirNow.gov) to find that the situation was no different from that during the California fires in November.
In the last year, these AQI measurements have exceeded to 200 on over 65 days and have gone as high as 327, falling in the 'Hazardous' range, at which, according to Air Quality Index, 'health warnings of emergency conditions' are warranted and 'the entire population is likely to be affected.' Yet, despite these alarming measurements, the streets of Kathmandu still bustle with people in the same quotidian fashion that they always have, and children are still found outdoors playing, laughing, and walking to school as they breathe in the valley's toxic air.
Ambient air pollution, or the concentration of pollutants in the air, is estimated by the World Health Organization to have contributed to 7.6 percent of all deaths worldwide in 2016, with the largest proportion of the burden falling on low-income countries like Nepal. There is evidence for a strong causal relationship between air pollution and a host of health effects, ranging from respiratory illnesses to heart disease and cancer. Specific conditions associated with air pollution include asthma, diabetes, stroke, chronic obstructive pulmonary disorder, and lung cancer. Air pollution also contributes to a shortened life span, and more recent research is beginning to show a possible link between air pollution and effects on children's neurodevelopment.
In Kathmandu, air quality is at poor enough levels on a daily basis such that all of these health effects are likely applicable. With daily average particulate matter concentrations within or above the 'unhealthy' range for nine out of twelve months in the year, Kathmandu has become one of the most polluted cities in the world. For those who live within the boundaries of the polluted valley, the disease burden will continue to grow incrementally and surreptitiously over time.
At this point in time, the Nepali government holds the irrefutable responsibility of properly enforcing regulations regarding vehicle and factory emission standards. However, the citizens of Kathmandu also have a lot to contribute to improving the valley's air quality. Individuals must comply with emission standards and assume it to be their civic responsibility to reduce their own emissions.
Simple actions such as carpooling, walking, or taking public transport when possible help reduce one's individual environmental footprint. The common practice of burning garbage, while possibly convenient, releases toxic chemicals that lurk in the air, and therefore should be avoided at all costs. In addition, regular upkeep of personal vehicles such as cars or motorbikes can greatly reduce their total emissions. A study at ICIMOD in 2016 demonstrated that the routine maintenance of motorcycles decreases the amount of particulate matter released in emissions substantially.
The solutions to this problem are multi-faceted and will, therefore, require the common efforts of citizens, the government, and the private sector alike. However, there is no question as to whether or not this air pollution epidemic must be solved. Citizens of Kathmandu are on the brink of (or are already experiencing) the long-term health effects of air pollution exposure. Considering the significant risks air pollution poses on the health and lifespan of our youth, the future of Nepal, we hold a duty to them and to the country to improve conditions now.
The reactions in California to the air pollution caused by wildfires this November was, by all health measures, appropriate, and Kathmandu should hold itself to no lower standard in protecting the health of current citizens and posterity.
Thapa is a studying Public Health and Infectious Diseases at UC Berkeley and is completing a thesis on air pollution exposure assessment in Kathmandu.
---
---