Two heads better than one
A pluralistic approach in agriculture extension is needed to remove extreme poverty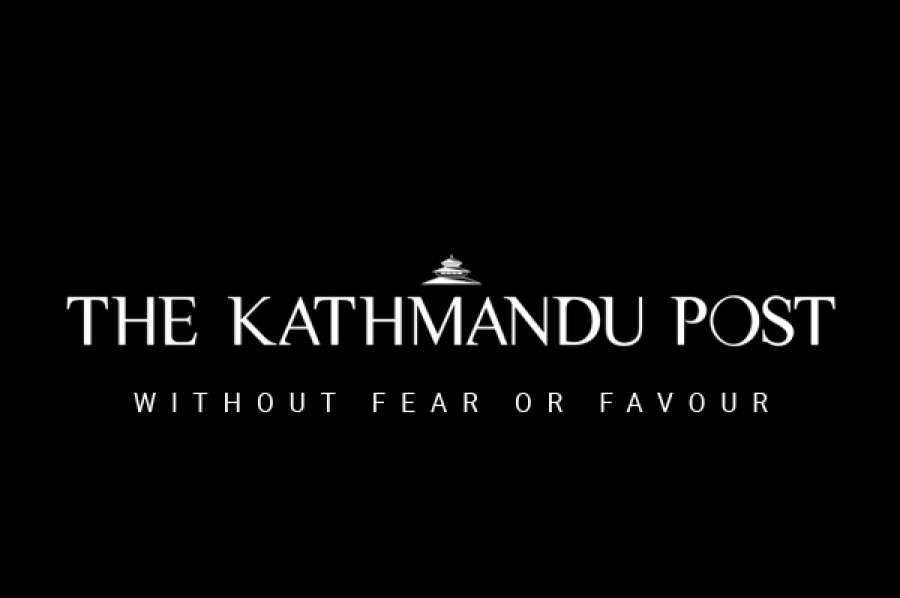 bookmark
Published at : January 10, 2019
Updated at : January 10, 2019 10:01
Agriculture and forestry account for 27 percent of the National Gross Domestic Product (GDP), according to the Ministry of Finance. Two-thirds of Nepal's population relies on farming for their livelihood. And despite the myriad plans and policies devoted to agriculture in past decades, no significant progress has been seen. Imports continue to rise and exports have shrunk. Poverty has been declining, but 21.6 percent of the people still live below the poverty line. Karnali Province holds the highest level of multidimensional poverty, and most poor people live in rural areas. This means poverty reduction strategies should be region-specific. Agriculture is the only source of income for many poor people, so focus should be put on this sector.
The Agriculture Perspective Plan (APP) was implemented from fiscal 1995-96 to fiscal 2014-15. It failed in its ambitious objective to reduce poverty from 44 to 14 percent. Reduced investment, lack of the rule of law, poor coordination and limited implementation capacities were some of the reasons cited for the failure of the plan. The experiences gained were used to develop the Agriculture Development Strategy (ADS). The strategy, which will run till 2035, has a self-reliant, sustainable, competitive and inclusive agriculture sector. A pluralistic approach is needed due to the complexity and interconnectivity of agriculture with other systems, scattered farms and farming households, issues of urbanisation, climate change, migration and costlier inputs, and the capacity of the government and human resources.
Nepal has experimented with many different types of agricultural extension services. In the 1960s and 1970s, the conventional extensional model used was based on the trickle-down strategy. The training and visit approach was adopted in the mid-1970s. In the 1980s, the block production programme approach was launched at several cropping systems research sites to provide technical support to farmers in a coordinated way. The pocket package strategy was the operational approach of the APP. It assumed that agriculture production efforts should be concentrated in a geographically defined pocket area where critical services needed to boost production are made available to farmers.
The group approach emerged as a dominant extension strategy in the 1990s. It believes that most farmers are economically and socially weak as individuals, and so cannot bargain for resources. But in the form of a group, they become powerful. Currently, the Ministry of Agriculture and Livestock Development is using this approach to disseminate new technology to farmers. According to the ADS paper, commercialisation and modernisation of agriculture cannot be achieved without increasing the agriculture extension system coverage. And in order to make this happen, strengthening the pluralistic approach is a must.
Simply put, pluralism in agriculture extension means an extension system with multiple providers of services, multiple funding sources and multiple extension approaches. It uses more than one organisation to deliver extension service to farming communities. Potential service providers are federal, state and local level governmental institutions, INGOs, NGOs, civil societies, technical networks and groups, private agro vets and experts, established farms and successful farmers. The best actors need to be recognised and rewarded on the basis of their service and performance.
The budget allocated by the federal government for the agriculture sector is insufficient. Realising its importance, some provinces and local bodies have set aside significant funding for this sector. Even then, the budget allocated by the three tiers of government still falls far short of what is required. Federal, provincial and local governments should set priority areas and groups to intervene for higher production of agriculture commodities. Then INGOs, NGOs, the private sector and other bodies should work in this sector as per the priorities fixed by the government. NGOs and some private organisations have long been involved in providing agricultural extension services to farmers. They have developed expertise in certain areas. A system of utilising their expertise should be developed and strengthened.
Every extension approach has its own merits and demerits. A pluralistic approach in agriculture extension focuses on the use of the multiple extension approach wherever it is necessary and feasible. The group approach may not be effective everywhere. Farmers who invest a huge amount of resources to produce economies of scale should be provided extension service on an individual basis. For illiterate and resource-poor farmers, the group approach may be the best way.
Overall, we can say that the concept of a pluralistic agriculture extension system is a combination of public extension services (governmental bodies), partnership extension services (like public-private partnership), private extension services (like private farms and agro vets), contracting out and outsourcing extension services, cost recovery extension services, devolved extension services and decentralised extension services. This is the system that needs to be strengthened for raising the living standard of the poorest of the poor
in Nepal.
Bhandari is an agriculture extension officer at the Department of Agriculture.
---
---