The Nepali know-it-all
Tea stalls, canteens and drink parties are the usual places where they congregate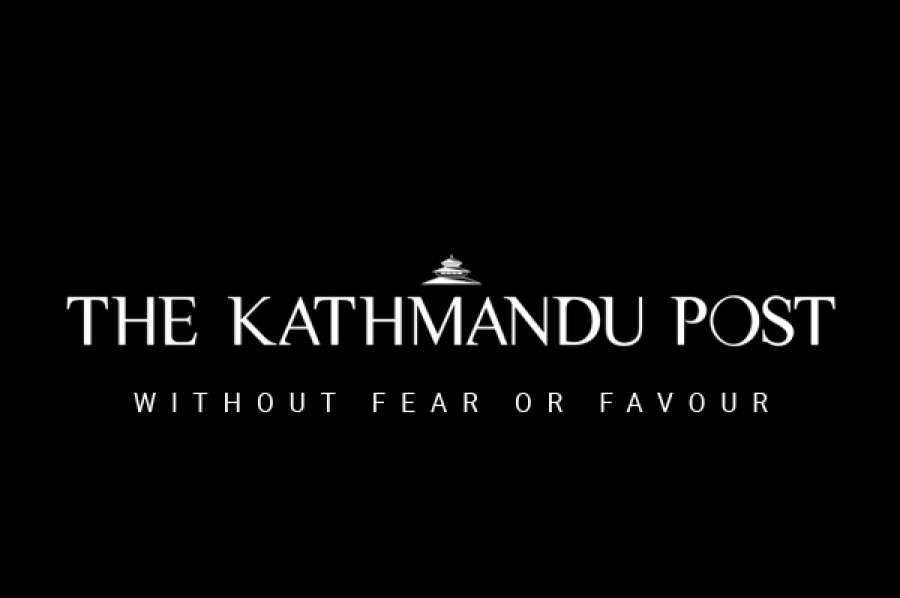 bookmark
Published at : December 30, 2018
Updated at : December 30, 2018 09:08
A special group of privileged Nepalis, whether from the villages, cities or abroad, share one common trait: They love to socialise and share their expert opinions on any subject. Another characteristic shared by this group of brazen 'know it alls' is that they are predominantly male, which mirrors our patriarchal society. While these males engage in frequent bragging about their self-credited expertise and share their views round the clock, the only things that vary are the venue and topic of discussion, which depends on their origin, current location and prevailing political situation.
Take 'uncle Hari' from rural Nepal for example. He wakes up, savours a cup of sweet milk tea with sprinkled black pepper, finishes his morning chores and tells his wife that he is going to a meeting at Deurali school. Meanwhile, 'Hari Sir' in Kathmandu wakes up, trolls around the dusty lane of the city for weight reduction and sips his morning green tea while reading the newspaper. He informs his wife Sakuntala that he will
be incredibly busy at work. As soon as he has signed the log book at his office, he heads to the canteen for tea and chatter-which has largely come to define a significant part of his work. Hari moves to the United States through the diversity visa programme, and within a few months, he introduces himself as Harry. He wakes up in a suburb of Manhattan, quickly grabs his coffee, packs his breakfast and calls his sleeping wife 'Darling' and informs her that he will be home late as he'll be headed to Harka Bahadur's house for
These tea stalls, canteens and drink parties are the most common places where these know-at-all groups try to show contort themselves as experts in everything. These days, the rendezvous occurs in virtual contexts like Twitter and Facebook. We used to call these discussions 'chiya pasalko guf', but these days it is not limited to tea stalls. These know-it-all humans will not leave any opportunities (or platforms) to share their million-dollar views, advice and expertise—without asking a single penny in return.
Uncle Hari is a farmer but he never shares his experience or expertise in farming. He has strong opinions on why the village development committee chair is not working for development, why they are not building roads, schools, health care centres, and blames everything on the chair for the plight of the village. Hari Sir is a section officer at the Ministry of Education, but he never shares his experience on how section officers can be more efficient. He knows why the minister of health is not performing and monitoring the doctors and nurses, and why they cannot mobilise doctors in rural areas. Harry works for the subway and never shares his experience on how to clean the kitchen and maintain hygiene. But he will share his expertise on why our government is failing, why we should not build the airport, and why our ministers cannot speak proper English.
This is not about Uncle Hari, Hari Sir or Harry, this is about these know-it-all Nepalis who have time to gossip and share self-obsessed expertise. This is about the fact that so many people are excellent at blaming others and finding problems, but they will not offer solutions. Even when they have answers or suggestions, they are usually limited to their gossip circles, and most of the time they are not based on any evidence. An engineer becomes a global expert on how to mobilise doctors to rural areas, but he will not share anything about ways to improve the hospital infrastructure. A lawyer becomes a hydropower expert on where to build power stations without knowing their potential impact on the environment. A doctor gives his opinion why the construction of the airport is not environment-friendly.
We can categorise these kinds of elites into three categories. The first category is like the above examples of Uncle Hari or Hari Sir, who become national experts in everything. Often, their expert advice is either hearsay, obtained from Google or some degree of political influence. The second category is like the above example of Harry, know-alls who have left the country and always blame either the people of Nepal or the government. They think that most people in Nepal don't work hard, always have free time to gossip and are influenced by politics. Besides, they think every government is corrupt and are not engaged in home-grown
development.
The third category consists of know-alls who work for multinationals, international agencies and universities. They don't have any boundaries, and they are experts in any subject irrespective of their educational qualification and expertise. They are quick to offer solutions to the trade war between China and the US, they will tell you unflinchingly who is going to be the next president of the US, and they will have many ideas on how the Nepal government should work with China or India.
These 'janne haru' are not the experts who provide advice or suggestions in the country or from outside. I am talking about those group of Nepalis whose opinions and expertise are neither requested nor wanted, and often their views are prejudiced. Many of us want to see economic prosperity in the country, but it doesn't mean that you find problems in everything and always blame the people, institutions or the government instead of contributing to the development effort. When one engineer is corrupt, it doesn't mean that all engineers are corrupt. But these know-alls have a consistent opinion that all engineers are corrupt, and that the entire system is riddled with flaws. If anyone feels that I am talking about you, you are one of them, and you need to change your attitude and try to be more realistic and constructive
Kandel is an anthropologist based in Geneva, Switzerland
---
---