Giri and palimpsest history
Tulsi Giri chose to banish himself after king Birendra declared a referendum in 1979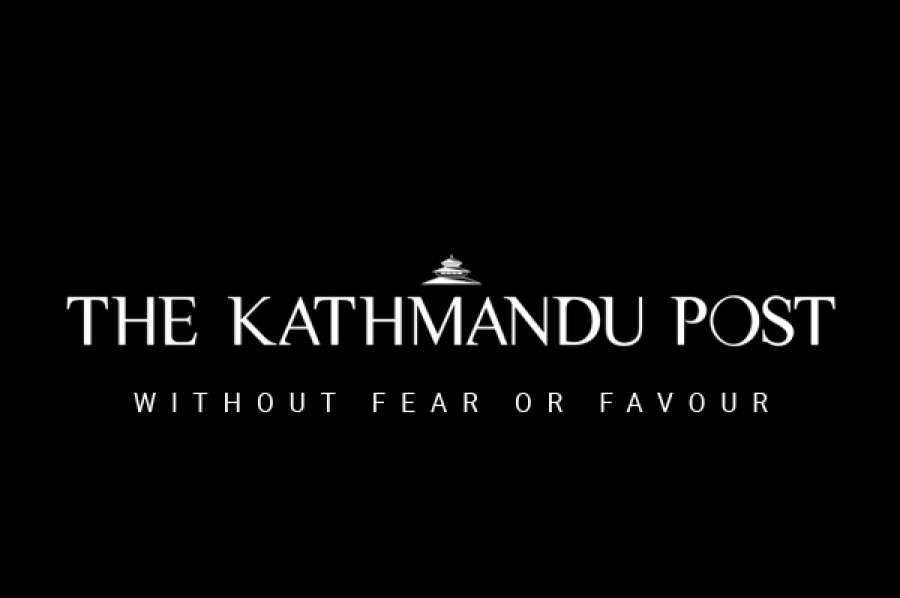 bookmark
Published at : December 23, 2018
Updated at : December 23, 2018 07:48
Tulsi Giri (1926-2018), a prominent Nepali statesman and erstwhile prime minister, passed away on November 18 in his final abode in Budhanilkantha. Giri's family reportedly declined to accept a state funeral that the first federal government wanted to give this statesman who was a staunch monarchist. Here, we must also mention another former prime minister and a staunch monarchist, Kirtinidhi Bista (1927-2017). But unlike Giri, Bista was not a diehard Panchayatist. Bista neither took state privileges given to a former prime
minister, nor did he make any wishes for state honour at his last rites. These two nonagenarians had some very strong similarities and equally strong differences.
Giri saw the king as the locus of power, and firmly held the belief that sovereignty emanates from him. He held radical beliefs in matters of the constitutional and political power that a king should be invested with. That is why Giri chose to banish himself after king Birendra gave in to popular demand and declared a referendum in 1979. Giri rightly saw that the era of multiparty system would weaken the absolute monarchical locus of power. Bista, on the contrary, did not plead that the king should always be invested with absolute power. His support to the king had an ethical dimension. His monarchist ideology, therefore, did not waver with the king's position and fate; he remained a monarchist through and through. Bista neither opposed nor supported the republican turn that the country had taken, but remained a loyalist to the very end.
I personally knew Bista. I remember his patriotic beliefs in a poem sent to me through poet Madan Regmi that I translated and published in The Rising Nepal many years ago. That some outstanding Nepali statesmen remained loyal to the king despite their diverse political beliefs has always intrigued me. Bista's case was easier to understand than that of Nepali Congress leader Krishna Prasad Bhattarai who chose to leave the party when it chose to take the republican path. Bista argued that his being a loyalist and espousing a political ideology were two different things. But Tulsi Giri did not separate the two.
Nepali history also made a dramatic turn after king Gyanendra took power from the elected government in 2005. He was swayed by a sense of the nostalgia of power. He evoked the history of his father who had taken power after dissolving the first elected Parliament and jailing the people's prime minister BP Koirala in 1960. That king Gyanendra should scribble his own naïve reading of history on the palimpsest sheet of Nepali history remains a very surprising phenomenon of the Nepali political narrative. To add to that surprise, Gyanendra reached out to his father's palace and called political spectres out of their dens.
Tulsi Giri was the most prominent among those who emerged. He immediately declared his avatar of a prodigal son. He gravitated to the political turf without realising how radical a political turn the country had taken since he exiled himself first in Colombo, then in Bangalore. In his palimpsest we can see images of Giri as a hardcore Rashtriya Swayamsevak Sangh (RSS) savvy Hindu, according to Buddhiman Tamang, and a Christian baptised as one of Jehovah's Witnesses. Gyanendra's mytho-politics that claimed to show the world how the monarch of the 21st century should rule was a perfect cliché for the text of his palimpsest history. The next prodigal son was Kirtinidhi Bista. Both of them became two vice-chairmen in the king's cabinet.
I never met Tulsi Giri personally, but talked to him on the phone several times in December 2005. It happened like this. One day, to my utter surprise, vice-chairman Giri called me on my mobile. I was producing articles in Kantipur daily against the system. I knew why he was calling me. I found out that he had got my number from a well-known TV journalist whom I liked. Giri started by saying, "Professor, you don't know me, I don't know you." I replied jokingly, "Dr Giri, of course, I know you. I knew you when I was young, as a romantic statesman." We both laughed. I made it clear to him, "I don't support the government and the political turn that the country has taken today."
He had read my column in The Kathmandu Post and was a little piqued by my brief remarks about him. But he discussed other topics when he called me on other days. I was surprised to hear a mature statesman talking about power and politics. His views about history were clear and learned. He said he was 'a great believer in the wisdom bequeathed by history, which is, if you want to develop a society, and have an institution like monarchy here, you should use that for the stability of the society. We have that chance now'. I said, "Much depends on the person whom you support." But after these series of telephone conversations, I wanted to meet and talk to him, but I resisted the temptation, which I regret today.
On the evening of December 20, 2005, I was watching Tulsi Giri's press conference on TV. I heard him say this and became surprised how sensitive he was about people's remarks. He said, "Prof Abhi Subedi-ji wrote in The Kathmandu Post that Tulsi Giri always carries the constitution like the Bible. Nagare ra ke garnu? Boknu pari gyao ni." (What else could be done? I have to carry ut.) I can still read this news online under the headline 'Tulsi Giri Conference: No News Is Good News'. I published my views about this conference in The Kathmandu Post after that, in which I described the press conference in these words: 'Dr Giri's marathon press discourse was an attempt of the veteran architect of the Panchayat polity to suture the fragments of a torn history. Those who attended the press meet told me the suturing was an elaborate process. There is one contingency. If Dr Giri had not been inducted into the king's cabinet, nobody would have found so much to say about the ruling politics of the present times that did not have any base and raison d'être.'
I described Kirtinidhi Bista seated next to Giri in an amenable mood as the stalwart of the Panchayat system and prime minister several times, who ended the stationing of Indian monitors on Nepal's northern strategic border points in 1969, and who resigned when Singha Durbar, the former palace of Chandra Shumsher Rana housing most of the government offices, collapsed in a fire in July 1973.
Dr Giri phoned me after reading my piece. I must confess he did not express anger nor did he say the intellectuals and academics are the enemies of the people. I pay tribute to this man with whom I talked but never met. We talked to each other with respect though we held different political perceptions. I pay tribute to Dr Tulsi Giri.
---