Making adventure accessible
Tourism is not only for the able-bodied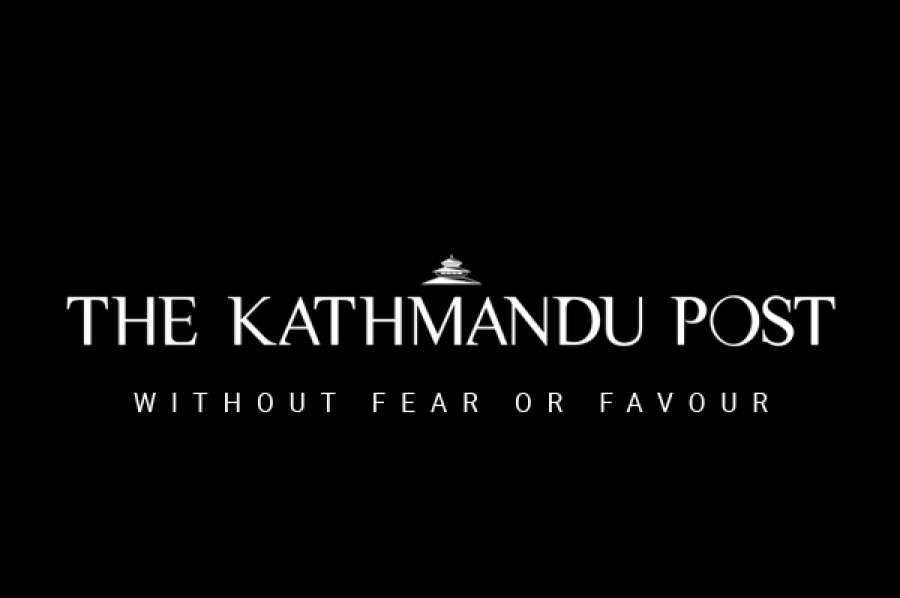 bookmark
Published at : December 12, 2018
Updated at : December 12, 2018 08:05
Tourism is continually promoted and generally understood as a terrain for able bodied-people. This is especially true in Nepal, where romantisied notions of 'adventure' are often promoted through a one-dimensional lens. Take, for example, the Nepal Tourism Boards' 'Visit Nepal 2020 —Lifetime Experience' campaign video. In the three-minute-long video, tourists in Nepal are seen sky diving, bungee jumping, mountain biking and climbing: all activities that are predominantly restricted to able-bodied people.
This narrative largely excludes around one billion people in the world: people living with disabilities (PwDs). On top of this figure, it also includes more than two billion people who are affected by disabilities-including family members, partners, loved ones and caregivers. According to the United Nations Department of Economic and Social Affairs, approximately a third of the world's population is directly affected by disability.
While this makes up a significant portion of the public, their needs are largely overlooked in the tourism industry. In order to attract travellers from all backgrounds to explore our unique combination of varied topographic ranges, the tourism industry needs to continue challenging this notion by evoking new definitions of 'adventure' in Nepal.
Accessible tourism at a glance
Accessible tourism is an emerging field and, at its core, an ongoing process. In 2016, the issue gained renewed attention after the United Nations World Tourism Organisation (UNWTO) marked their 'World Tourism Day' with the slogan 'Tourism for All: Promoting Universal Accessibility'. In Nepal that same year, the theme was reflected in two historical events: The Wounded Heroes Trek to Nepal 2016 and Asia Try. Around the world, community groups have committed to raising awareness and initiating collaboration among various stakeholders to promote accessible tourism in the national and global arena.
In Nepal, it has a relatively short history. The formal development of accessible tourism in the country began with the visit of Dr. Scot Rains, a wheelchair user, an expert on accessible tourism, in May 2014 at the informal invitation of Four Seasons Travel, a tour operator working for the promotion of accessible and inclusive tourism in the country. Following the Nepal visit of Dr. Scot Rains, Nepal has initiated several events and programmes, with the aim to show the vast and diverse cultural and natural heritage of Nepal to tourists living with disabilities.
Nonetheless, PwDs began to travel to different parts of the country from quite a long time ago, and a few have successfully climbed Mt. Everest. But, these activities are few and far between and usually achieved through personal effort and arrangements. Tom Whittaker was the first person with a disability to climb Mt. Everest in 1998 and recently Xia Boyu from China, a double amputee, scaled Mt Everest in 2018.
Earlier this year, the Nepal Tourism Board (NTB), in collaboration with other key actors, also introduced Asia's first accessible trail from Deurali to Naudanda in Pokhara. Spanning 1.3 kilometres in length, the trail offers spectacular views of some of Annapurna range's gems: Mount Fishtail, Mount Mansalu and, of course, Mount Annapurna itself.
Next steps
Tourists with disabilities traveling across the country have to face multiple burdens in order to meet their unique needs— including lack of awareness among key stakeholders and community people alike. The situation is further exacerbated by the weak implementation of existing policies that have sought to make Nepal more accessible to not only tourists but also to PwDs residing in the country. Furthermore, their needs and requirements are continually overlooked when policy provisions, legal frameworks and new initiatives are being devised.
Despite several pioneering steps taken, mainly initiated by the private sector, the Government of Nepal, and Disabled Peoples' Organisations in Nepal still face some practical challenges that impede on the development and promotion of accessible and inclusive tourism across the country. These principally include geographical problems, inaccessible physical structures, prejudiced mindset, poverty and illiteracy and hesitation among PwDs themselves.
Addressing these gaps not only provides PwDs with the opportunity to enjoy their recreational opportunities independently in a discrimination-free atmosphere but could also contribute to meeting the goal of 'Visit Nepal-2020' and to diversify the national and local economy. More importantly, such a conducive environment offers a liberating experience for a previously overlooked community and, on a global level, contributes to larger international efforts to ensure accessibility in tourism. A necessary prerequisite to challenging the narrative that tourism in Nepal is only for the able-bodied is to ensure that accessibility is continually incorporated in tourism terminology and constantly considered in planning initiatives.
- Chand is a health and social sciences researcher.
---
---