A long way to go
Before achieving 'Digital Nepal', the state must invest in ICT education throughout the country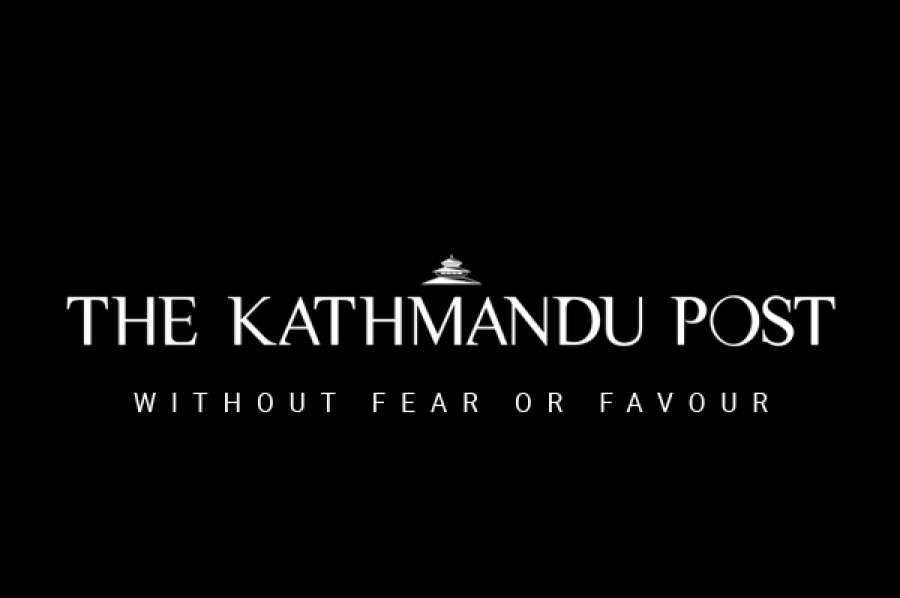 bookmark
Published at : December 4, 2018
Updated at : December 4, 2018 08:04
The digital landscape is in constant flux. New technologies such as 3D printing, blockchain technology and artificial intelligence are altering the ways in which people interact with machines and are consequently creating new opportunities for wealth and prosperity. Several industries are taking advantage of these advancements to digitise their processes and benefit from the increased efficiency and operating capacity that new technologies can afford them.
A significant problem facing Nepal is that a large number of our students still have no technical experience with computers. Though internet penetration is helping to reduce those numbers, there are still areas that are underserved and that face the risk of being left behind. The Nepali government is doing its best to implement Information and Communications Technology (ICT) into school curricula but they face an uphill battle; their initiatives often require resources that exceed school budgets.
The use of digital technologies in the industrial world has had a great effect on productivity. In order to increase their yields and profit margins, farmers are now able to access real-time information on weather patterns and interact with buyers directly. Anybody with access to the internet is now able to pay for utilities using applications such as eSewa in ways that previously required trips to the respective offices.
Educational services stand to gain as well. Uganda is leading the pack when it comes to innovative approaches to ICT implementation in the education sector; teachers are now leveraging technology to devise lesson plans, supplement teaching material and increase their own competence. These approaches have produced students cohorts that are more engaged and have higher retention in terms of attendance.
Access to the internet also addresses the large gap in dedicated human resource professionals in the current educational system; if there are not enough teachers or an adequate amount of source material, then students can learn online by accessing content on accessible servers from all over the nation. But while the benefits of incorporating ICT in education have been outlined—and substantiated in the government's plans—the state must take several steps for its successful integration.
The first step is legislation. The Nepali government will need to work with the people in charge of reforming educational policy to devise a plan that gives them the time and the funding required to implement such programs in public schools.
Access to the internet's global reserve of knowledge will free schools from their dependence on expensive and often outdated schoolbooks and allow them to use educational resources such as the 'Open Learning Exchange Nepal', a social benefit organisation dedicated to enhancing education quality and access throughout the country. This will supply the government with a strong foundation—a necessary prerequisite before embarking on its mission to create a 'digital Nepal'.
Second, the Nepali government will need to create organisational structures to take ownership of initiatives that aim to enhance digital literacy programs in the country. These structures will be responsible for not only providing teachers with the necessary equipment but also conducting the required training to ensure that they exercise their full capacities when using the tools in their classrooms. The goal of this overseeing mechanism is to produce teachers and students who are capable of expanding their own skill-sets and knowledge-bases once they are proficient with the new programs. People who are empowered in this manner will have the confidence to experiment with new techniques that boost class participation and critical thinking. Following this step, they will be able to supplement their critical thinking process by interacting with other students and teachers through social networking platforms. The scope provided by such a network will develop frameworks that assure competency at all levels of education.
The third step is providing schools with fully-equipped computer labs. The main limitations to such installations will be ensuring reliable internet connectivity, making sure that every school has an equal opportunity in terms of accessing the labs, and encouraging students to make use of these resources once they are available. The program should also have a clear plan for dealing with maintenance costs and ensuring a reliable supply of electricity. Partnering with NGOs and tech giants that are working in the field of digital literacy in developing countries such as Dell or Microsoft will also help the government achieve these goals.
The fourth step will involve the expansion of learning resources. The internet will provide a large supply of learning resources to choose from but the concerned authorities will need to tailor their own programs so that they contain targeted local content which is relevant to their students and teachers. Most of these implementations should concentrate on STEM (science, technology, engineering and math) subjects because these are the subjects that will benefit the most from online resources.
Above all, everybody should be able to access these resources regardless of their personal or economic situations. These plans require affordable options, accessible alternatives and equal access.
Bhattarai is the vice psresident of Health Foundation Nepal and oversees its Digital Literacy Program.
---
---