All that money
The government of Nepal has been making efforts to channelise the entire foreign aid budget through the national system, but nearly one-third of the aid is off-budget.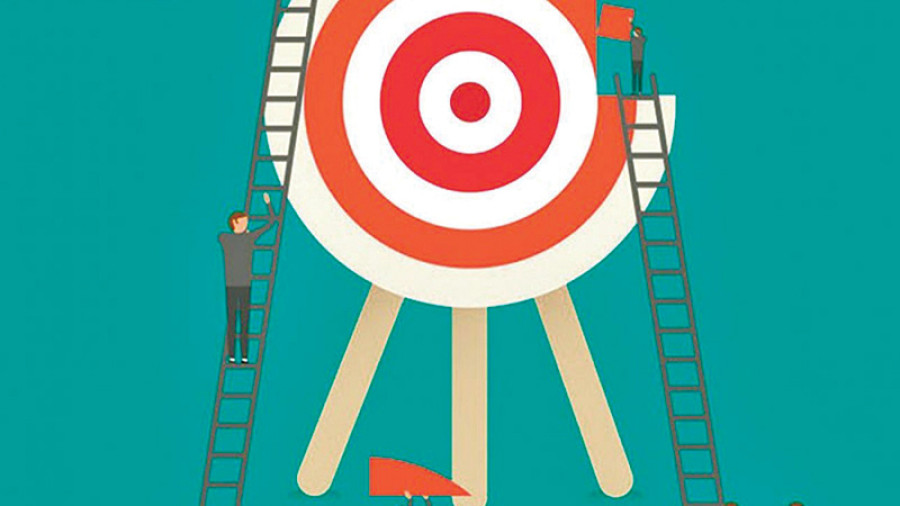 bookmark
Published at : November 26, 2018
Updated at : November 26, 2018 09:07
The government of Nepal has been making efforts to channelise the entire foreign aid budget through the national system, but nearly one-third of the aid is off-budget. In fiscal 2015-16, about 63 percent of the official development assistance (ODA) was disbursed through on-budget projects, and 37 percent through off-budget projects. Foreign aid has generated much debate and criticism over the years. The question whether foreign aid is effective or affective continues to remain relevant.
Nepal received $5.2 billion in aid between the early 1950s and the end of the century, but it is hard to find any signs that it will graduate from its status as a least developed country (LDC) anytime soon. While this confirms the opinion that Nepal has been an inefficient recipient of aid, progress has also taken place: The literacy rate has increased, infant mortality has halved and infrastructure has expanded.
Nonetheless, negative opinions about the impact of aid continue to dominate. ODA effectiveness is a contested issue. There are notions that aid can help or hinder development since it can be used for either savings or consumption. Since development is a multi-facetted process, ODA can only be a supplement to domestic development efforts. Also, aid harmonisation through coordination between donor countries and organisations is important to secure aid effectiveness.
The Marshall Plan launched after World War II is an example of how aid can help devastated countries rebuild. Western Europe rapidly recovered and rose to become major economic powers. Nepal's case is different as it opened up to the outside world only after the Rana era ended in 1951. Throughout the years, aid bureaucracies often focused on spending their budget rather than ensuring that projects met local needs and were sustainable in the long run. Even if aid projects were successful in one particular area, they were not replicable on a large enough scale to make a great difference at the national level.
Almost 40 percent of the population lived in absolute poverty as per the World Bank's criteria which includes those who earn $1 a day. Weak institutions and inappropriate policies have been the main obstacles to absorbing aid effectively. It is difficult to find indications that the overall situation has improved substantially since then, although there are some positive examples.
Two side effects of underdevelopment in Nepal are the extraordinary dependency on workers' remittances from abroad and the ever-rising trade deficit, in particular with India.
In 2017, only Liberia and Kyrgyzstan were more dependent on remittances than Nepal which accounted for 29.7 percent of the Gross National Product (GNP). Though remittances have raised the standard of living for numerous families, it is an uncertain source of income as conditions in the labour destinations, mainly Malaysia and the Middle East, could change. In addition, Nepal has been poor in utilising workers' skills when they return.
Workers' remittances, along with income from tourism, have offset the trade gap to some extent; but in the long run, it is impossible to sustain the imports that are roughly 15 times higher than exports. Unfortunately, the government's lack of consistent development policies has made it difficult to survive in rural areas, and Nepal has changed from being an exporter of food to an importer. Being situated between two giants makes it hard to develop a manufacturing industry to create alternative employment.
The persistent problems of Nepali politics and economics are extremely difficult to resolve. It is unrealistic to expect a change in the present situation anytime soon. Only time will tell whether the KP Oli government will remain in power longer than previous administrations, but developments since 1991 make it difficult to expect a change. However, the government should focus on more tangible approaches to national development in order to reduce our dependency on aid.
Community-led endeavors like reducing air and water pollution is a long-term task that requires concerted policies by policymakers in cooperation with civil society organisations.
Simple steps such as ensuring there are enough trash cans in the streets and teaching the public to use them are effective measures that ensure national development without overly bureaucratic processes. However, in the long run, industrialisation is a must if we want to create jobs and gradually break from the aid-dependent mindset.
Jonsson is an associate professor of Korean studies at Stockholm University and Shah is a section officer at the Ministry of Federal Affairs and General Administration.
---
---