Respect the process
Developmental Partners should channel more of their aid through the budgetary system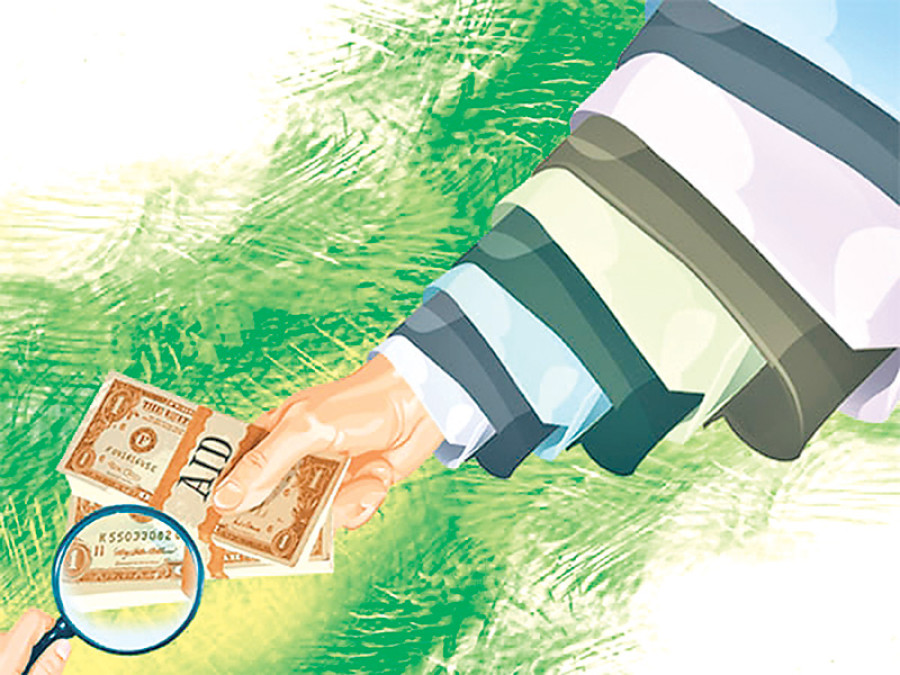 bookmark
Published at : November 22, 2018
Updated at : November 22, 2018 09:29
Foreign aid is best aligned with national priorities when it is effectively integrated into a country's own planning and budgeting mechanisms. Developing countries often advocate for aid to be channeled through their government's national budgetary system. Evidence suggests that when aid is provided 'on-budget', it leads to an overall higher use of country systems, such as those required for planning, financial management, and procurement. Funds that are so disbursed are also audited by the national supreme authority.
When Development Partners (DPs) use country systems to implement aid-funded programs, aid delivery tends to be less fragmented as more DPs align their support behind the partner government's own policies and priorities. Channeling aid through the national budget strengthens domestic accountability mechanisms by ensuring that the parliament knows the amount of aid that is coming into the country, from where, and for what purpose. The Constitution of Nepal and the Development Cooperation Policy 2014 have thus strongly argued for aid delivery through the country's budgetary system.
Encouraging the provision of aid on-budget and increasing the use of country systems has been a significant concern of aid-recipient countries since the Paris Declaration of 2005. It was assumed that if DPs respected the principles of ownership, alignment of aid to developing country priorities, and harmonisation of DP actions, the impact of their collective effort would increase. Developing countries also made commitments, including those to strengthen their institutions and accept mutual accountability with DPs for ensuring that aid led to intended results. However, adherence to commitments in the Paris Declaration has been uneven, even today.
When DPs operate outside of national systems, the government cannot plan effectively for long-term development as it does not have the full picture of aid resource coming into the country. This increases the prospect of duplication and wastage and undermines efforts to ensure geographic and sector-wise balance in the allocation of aid. Off-budget financing strains domestic budget management systems and inhibits the effective coordination of DP support and its integration in the regular policy-making, planning, and budgeting cycle. In turn, the impact of off-budget aid is difficult to measure at the national level. When a DP relies on channels of aid delivery that bypass the counterpart government, the value of its aid offer is arguably diminished.
According to the annual Development Cooperation Report 2016/17 published by the Ministry of Finance, the proportion of on-budget aid has varied from year to year. On-budget disbursement was 70 percent in the fiscal year (FY) 2010/11 and 63 percent in FY 2015/16. However, in FY 2016/17, on-budget disbursement reached 73 percent, an improvement over previous years. The report also indicates that multilateral DPs are providing assistance more through the national budgetary system whereas bilateral DPs rely on the off-budget mechanism. When analysing the composition of the aid disbursed outside the government's budgetary system, the report found that this off-budget proportion included almost all technical assistance and INGO implemented activities. The share of aid disbursement through the budgetary system seemed to have increased further and crossed 76 percent in the FY 2017-18, according to the preliminary estimates based on data available from the Aid Management Project public portal.
Seeing further improvement in the share of aid provided on-budget in Nepal requires commitment and action by both DPs and the government. DPs need to respect Nepal's ownership over its own development priorities and strategies. Nonetheless, DPs may be hesitant to channel aid through the budget for fear of financial misuse or lack of attribution for results. These concerns, and possible solutions to mitigate them, should be addressed through appropriate dialogue. Increasing the share of on-budget aid disbursement in Nepal also depends on large bilateral DPs reorienting their funding strategies to scale up project implementation through the national budget.
The government also has a critical role to play in increasing the amount of assistance provided on-budget. The government must be selective in approving foreign aid funded projects, and needs to lead and facilitate the dialogue encouraging DPs to utilise country systems and discouraging aid fragmentation. As most technical assistance projects supported by DPs are off-budget, line ministries and other implementing agencies should not accept such offers from DPs when the government can use its own resources for this purpose. This will require a change in mindset and behavior but will potentially have an appreciable impact towards reducing off-budget aid.
It is imperative for DPs in Nepal to consider channeling more of their aid through the budgetary system to align with the country's vision for development as envisaged by the constitution.
Bhandari is affiliated with the Aid Management Platform (AMP) at the Ministry of Finance. He can be contacted at tilakman@hotmail.com
---
---