What makes news
The media gives little coverage to women's issues regardless of their importance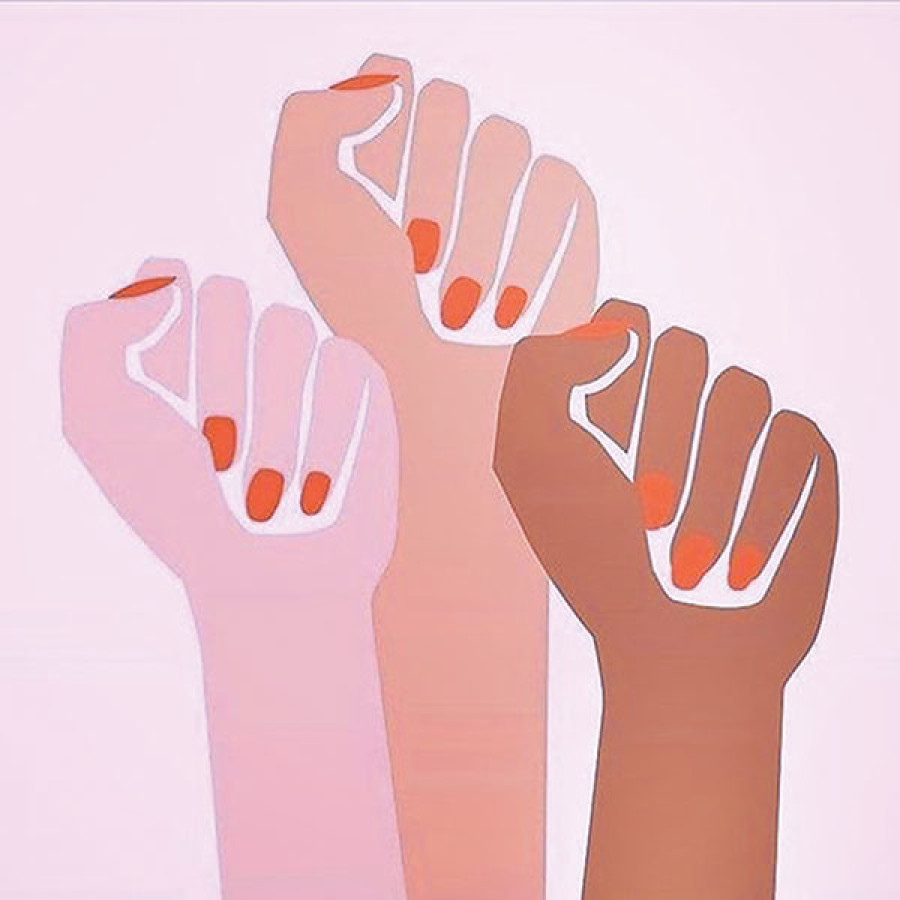 bookmark
Published at : July 8, 2018
Updated at : July 8, 2018 08:18
In 2014, following the conclusion of the National Women's Conference in which 525 Nepali women activists from the country's 75 districts participated, I checked the broadsheets for any news coverage and found that only a few had given some space, some had published only a photo, and others had totally ignored it. The event was important enough to be news, as the outputs of the conference would be sent to the Beijing 20 conference representing Nepal's civil societies; but the broadsheets did not think so.
The lack of news coverage raised questions in me: Why aren't women's issues considered to be news? This particular incident made me select 'media coverage of women's issues' for my master's thesis. My study shows that media coverage of women's issues in Nepal's national dailies stood between 5.64 and 7.63 percent in 2015, far below the global average of 24 percent. Last June, I did a weeklong survey of the news coverage by five popular broadsheets, and found out that there were two to eight news stories related to women's issues out of the 51 to 78 total stories. Things had not changed much since my research in 2015.
Who Makes the News?: Global Media Monitoring Project 2015 said 24 percent of the people heard or read about or seen women subjects in newspaper, television and radio news. The figure hadn't changed from the 2010 report. In 2000, L'Association des Femmes Journalistes (AFJ) conducted a study on media coverage on women's issues in 70 countries which revealed that 18 percent of the news quoted women. In 2013 in Britain, 25 million articles published in the last 130 years were analysed in one of the biggest surveys of its kind. It showed that the ratio of male/female content ranged between 6:1 and 3:1 over the period. These findings clearly show that there is underrepresentation of women's issues in the media worldwide.
Shaping perspective
Media coverage defines how people perceive the world and what they consider to be important. However, women are rarely given professional coverage in terms of political, sports and economic issues. This has profound consequences on the image of women as competent leaders in society and as role models. It leads to the perpetuation of the patriarchal mode and excludes female sensibility and insight in the decision-making process. Newspapers go on for several pages without mentioning women. Moreover, if the contents of women's issues are analysed, we find mostly stereotyping or objectification of women rather than coverage of women as change agents or newsmakers.
Gender stereotyping is one of the most common tactics used by the media to generalise female and male characteristics, personalities and attributes. Researches show that the media portrays women mostly as victims of crime, as vulnerable objects and subject for sympathy or in traditional roles or as glamorous objects in movies and commercials. These stereotypes limit and degrade the image of women and impact both how women perceive themselves and how others see them. Studies carried out in different countries reveal that the media focuses more on female politicians' looks than their strengths or work. Similarly, sports reporters cover sportswomen's personal matters and looks rather than focusing on their sporting victories, while the same media highlights sportsmen as achievers and record setters.
The media often objectifies women. Advertisers have been finding different ways to feature women in advertisements to entice buyers; women are even featured in advertisements for male products as hyper-sexualised objects. A study on gender stereotyping in the media revealed that magazines and newspapers depicting sexual norms and stereotypes have a profound influence on the public, particularly on teenagers' perceptions about sex, body image and social norms. Portrayal of the female image as thin and beautiful has serious implications for the self-conception, identity and social values of women. Watching films, serials and cartoon characters, children perceive gender roles in society, and this influences their mindset in a patriarchal way. Influenced by the gorgeous women presented in the media, small girls aim to win beauty titles rather than aspiring to achieve higher in studies and sports.
Women constitute more than half of the sphere, and when women's issues are inadequately reported, the media is mirroring only less than 50 percent. Thus, to cover cent percent, the media needs to keep aside its gendered lens, come out of a stereotypical perspective and produce coverage that is complete and diverse, and that reflects the world in a more accurate way. Perhaps media houses too have to take the initiative for gender balanced portrayal by making the editorial desk gender-friendly and using neutral and non-gender specific language.
Prajapati is an MPhil scholar at the School of Education, Kathmandu University
---
---