Torture still endemic
Though torture is prohibited, systemic torture by the state is a common practice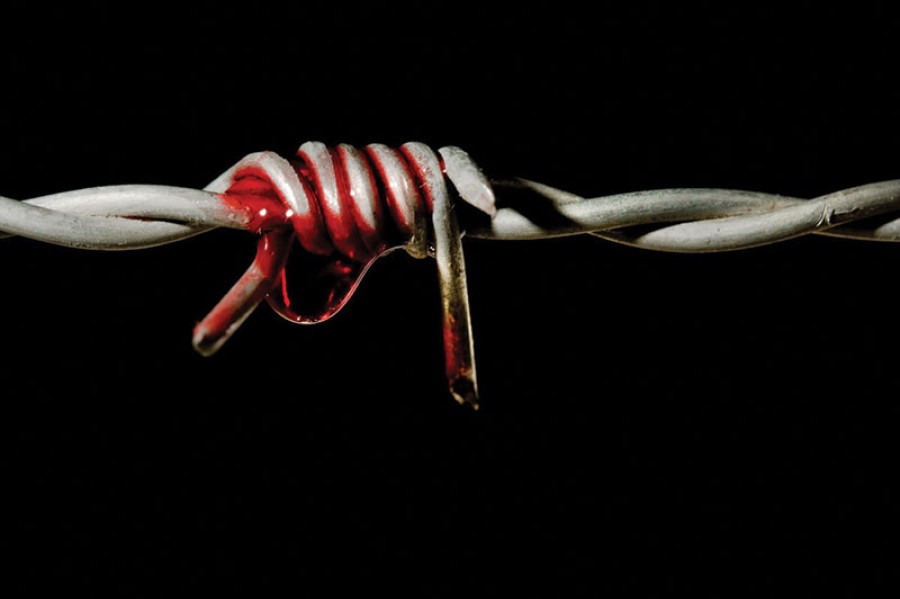 bookmark
Published at : June 26, 2018
Updated at : June 26, 2018 08:13
Torture is an abominable act and crime under international law. It is disregard and disrespect to the dignity of a person and violation of one's human rights.Torture or other cruel, inhuman or degrading treatment is banned at all times, in all places and no circumstances can ever justify its use. In this regard, the world is marking the International Day in Support of Victims of Torture on June 26. The day is an opportunity to call on all stakeholders including UN Member States, civil society and individuals everywhere to unite in support of the hundreds of thousands of people around the world who have been victims of torture and those who are still tortured today.
Convention against Torture and Other Cruel, Inhuman or Degrading Treatment or Punishment (1987) defines torture as "any act by which severe pain or suffering, whether physical or mental, is intentionally inflicted on a person". Since Nepal is party to the convention, it has guaranteed to provide easy, accessible and effective justice to the victims of torture and book the perpetrators. Yet, practices of torture by police to obtain confession, admission of a crime and obtain information are common in the country. The datas obtained from national and international human rights organisations support this fact.
Terai Human Rights Defenders Alliance (THRDA) documented 118 cases of torture after interviewing 882 detainees in different detention centers of 19 districts in the Terai in 2017. As per another data of the THRDA, out of 141 detainees interviewed in Banke, Bardiya, Dang, Kailali, Kanchanpur and Sunsari districts between January to May this year, 49 detainees said they were tortured by police in detention centres.
Similarly, Advocacy Forum in 2016 interviewed 1,746 detainees of which 20 were female and 337 were male juvenile detainees. Among them 62 detainees claimed that they were tortured by police during their term in pre-trial detention.
Amnesty International in 2016 revealed that members of the indigenous Tharu community were subjected to arbitrary arrests, torture and other ill-treatment at the hands of the police in connection with the killings of eight security personnel and a child in Tikapur, Kailali district, on August 24 2015. Amnesty International interviewed 19 detainees and found that 18 were tortured from the moment the police took them into custody.
Nepal, having ratified the International Covenant on Civil and Political Rights (ICCPR) and the Convention against Torture (CAT), is obliged to incorporate such treaties into law.
Although Nepal enacted Compensation Relating to Torture Act (RCT) 1996 and incorporated right against torture in the Constitution of Nepal (2015) it has failed to include the major elements
of the these treaties and is yet to declare torture a criminal act. Furthermore, the court's verdicts in favour of the victims and decision of awarding the victims with the compensation remain unimplemented for years.
Concerned agencies' failure to award compensation to the victims easily and on time, discourages other victims from filing cases against their perpetrators under the CRT as they have to spend their time and resources in court process. Similarly, victims have to report to the District Administration Office time and again for the small amount of compensation; and in many cases they wont even know if departmental actions have been taken; or if they have been taken, what kind of action has been taken against the perpetrators.
Therefore, it the responsibility of the state to ensure that the victims do not have to go through such ordeals. It must provide effective and prompt redress, compensation and rehabilitation for all torture victims. Besides, legislative, states must actively seek administrative, judicial, or other measures to prevent acts of torture in any territory under their jurisdiction. So, the International Day in Support of Victims of Torture is an opportunity and reminder for the concerned authorities to stop the practice of systemic torture and so as to respect everyone's human rights and dignity.
Shah is the human rights monitoring coordinator at Terai Human Rights Defenders Alliance
---