Protection from theft
Contextual intellectual property protection is needed to accelerate innovation and economic growth in Nepal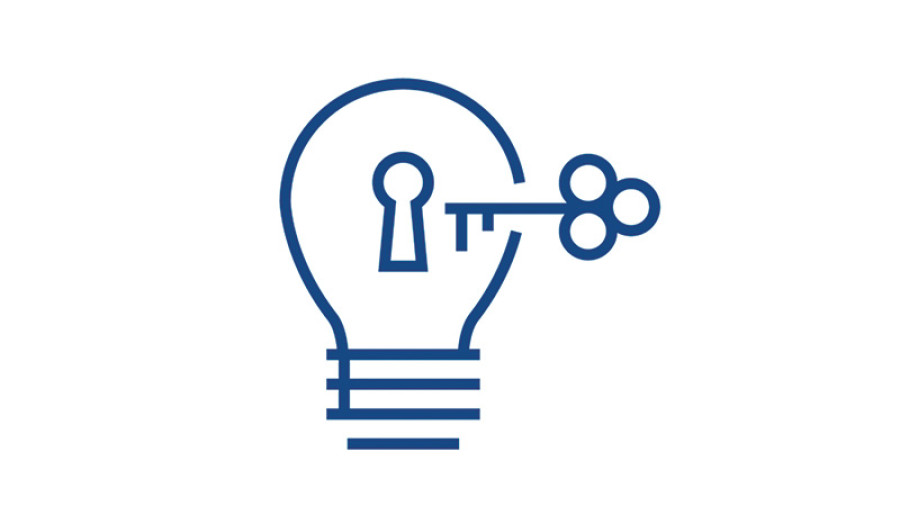 bookmark
Published at : April 26, 2018
Updated at : April 26, 2018 08:49
Nepal has natural resources, unique skills, and indigenous knowledge, which can be transformed into intellectual properties (IP). However, the country still ranks 109 in the Global Innovation Index when measuring the innovation performance of 127 countries. A major factor affecting Nepal's performance in this index is innovation output in the form of IP. Intellectual property frameworks in the context of least developed countries (LDCs) like Nepal, where IP rights (IPR) only exist in rhetoric, should be contextualised as per the country's needs, interest, and competitiveness, to turn IPR into practice. Nepal's participation in filing IP nationally is alarmingly low. What is stopping us from being competitive? Are we missing the context in trying to innovate and create in Nepal?
Not there yet
Since Nepal joined the World Intellectual Property Organisation (WIPO) in 1997, it has entered important treaties like Protection of Industrial Property in 2001 and Protection of Literary and Artistic Works in 2001. One of the most popular treaties that Nepal has signed is the Trade-Related Aspects of Intellectual Property Rights (TRIPS) agreement in 2004. The main objective of the TRIPS agreement is to address the needs of LDCs for maximum flexibility, to enable an environment for building a sound technological base. Pursuant to recent treaties, Nepal has committed to raise IP protection standards within a grace period. However, even with extended deadlines, the adoption of those standards is not yet fulfilled. Nepal is plagued by two key issues with respect to IP: lack of formal laws against rampant forms of IP violations like piracy and counterfeiting, and inability to enforce existing laws against the violators.
In spite of these issues, there has been a steady rise in the number of trademarks and copyrights filed in Nepal. According to WIPO and Nepal Copyright Registrar's Office statistics, 3,357 trademarks (in 2016) and 167 copyrights (from April 2016 to February 2017) were registered in Nepal. However, the trend in the filing of patents and industrial designs needs serious attention. Only 11 patent of the applications were filed in 2016 from Nepal, out of which only two were granted. Unfortunately, most of the granted patents have expired, leaving only the two most recent ones in force. Clearly, the Nepal's IP protection effort is not enough to match the rapid global increase in IP activities. With the globalisation of the world economy, it is imperative for a country like Nepal to maintain competitiveness for its development. The lack of IP protection in Nepal and other LDCs has created a hostile environment for domestic and foreign investment, which is needed to accelerate country's economic growth. Thus, it is crucial for Nepal to acquire the ability to develop, protect, and commercialise innovative skills and knowledge.
Preserving competitiveness
IPR has to be formulated such that it is advantageous to both producers and consumers, and is conducive to the social and economic welfare of the country. As Nepal struggles to formulate and implement relevant IP protection laws, many developed countries are gaining from our weakness. Nepal may have lagged behind in technological assets, but we have rich cultural and natural assets. It is important to protect these assets using IP so that the nation and local populations can benefit from them. In Nepal's case, we need to not only focus on being competitive in producing new ideas, but also on protecting the creative knowledge that we already have, which spans from herbal medicines and indigenous knowledge to traditional art and patterns. With the lack of adequate IP protection, we are promoting a suitcase culture in Nepal in two ways. First, biological 'samples' are being taken to foreign countries in suitcases that are researched and patented, building on indigenous knowledge. Second, young and innovative minds are leaving the country with a 'suitcase of hope' for better opportunities, and their creative ideas are being patented elsewhere. Other challenges, like the process of patenting pharmaceutical drugs and agricultural seeds and plants, making these products prohibitively expensive and creating technological dependence of developing countries on industrialised countries, is another level of discussion. These internal and external challenges should be addressed urgently.
As much as we are excited about the increasing number of trademark and copyright applications in Nepal, there also exist issues like counterfeiting, copyright infringement and other piracy practices that go unpunished. These violations have been voiced repeatedly in the media, forums and op-eds by experts. Enforcement of strict laws against alarming IP violations should be the government's priority.
Women as IP pillars in Nepal
For the occasion of the World Intellectual Property Day (which is today), the World Intellectual Property Organisation (WIPO) has announced 'Powering Change: Women in Innovation and Creativity' as this year's theme. It is an attempt to celebrate women's contribution in innovation and creativity. In the global context, a steady increase in women's contribution in IP has been observed, but the gender gap is still significantly high, with women only accounting for one-third of the international IP applications. Quantitatively analysing Nepali women's contribution in innovation and creativity, simply based on the number of IP filings, may be misleading. Nepali women are an essential part of our economy. As an integral part of creative activities such as agricultural innovation, art and craft, Ayurveda, technology, dance and literature, they carry a unique blend of indigenous and modern knowledge. In that view, Nepal could have an advantage by integrating and encouraging women as an important part of the IP framework. Being internationally competitive in IP will be a steep uphill battle for Nepal, unless women are recognised and promoted for their contribution in IP.
Gaining and sustaining momentum
Moving forward, we need to stress on three factors: Strengthening IP-related expertise, creating an authorising environment for IP policy implementation, and increasing awareness about IP in Nepal.
To strengthen expertise, we need to identify all existing patentable knowledge and products, address the shortcomings of the existing IP frameworks and assist in preparing robust contextual policies to protect IP. In addition, supporting innovative national research and development centres is one of the ways to preserve existing IP knowledge and expertise.
For increased authority, public-private partnerships should be encouraged by involving stakeholders from relevant non-governmental organisations and the academic and private sectors. An authorising environment should be created by the government for groups to work collaboratively. There is a need to create an integrated (single roof, multiple windows) institution covering both copyright and industrial properties, to enact and implement IP laws. The emerging concept of protecting indigenous and traditional knowledge, biological resources, and medicinal plants as industrial properties should be included in the amended IP legislation. The IP regulatory bodies and law enforcement bodies should have a collaborative approach in implementing the amended IP laws. In fact, the new federal structure is an opportunity to integrate IP protection as a part of our legal tradition in all the provinces, for regional and national benefit.
These collective efforts will also ignite awareness and acceptance about the challenges, gaps and potential of protecting IP. Nepal can capitalise on its internal knowledge and resources to be internationally competitive by contextualising the existing IPR framework and building the form per function. 'If not now, when? If not us, who?'
Pandey is a Member, IPPSON; and CEO, Catalyst Technology
---
---