All eyes on left alliance
The Nepali people are eager to see what kind of development policies the new left alliance government will bring, and how it will implement them.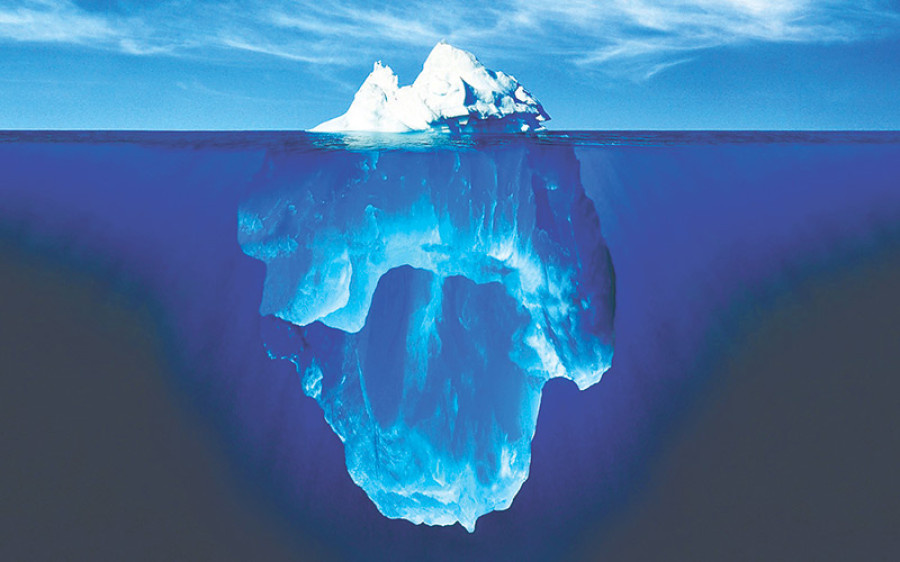 bookmark
Published at : February 28, 2018
Updated at : February 28, 2018 08:31
The Nepali people are eager to see what kind of development policies the new left alliance government will bring, and how it will implement them. Prime Minister KP Sharma Oli became popular after the border blockade by India in 2015. He understood that there was a need for change, and that the time was right to take political risks. He signed several key agreements including trade and transit pacts with China, and ended Nepal's sole dependency on the southern neighbour.
The democratic and leftist forces that emerged after the end of the monarchy have not been very successful in achieving economic growth and development. The politicians, the bureaucracy and trade unions had an interest in maintaining the control system insofar as it gave them power and created opportunities for personal benefit. Development would only take off if there was a political revolution and concentration of power in a 'development oriented, fairly strong' political party that could mobilise the Nepali masses in productive sectors.
Many East Asian leaders are exemplary as they were democratically elected, but they were hardliners with regard to development. They provided strong policy support to establish huge manufacturing and productive export-oriented establishments, attracting immense internal and foreign investments. During the 1980s, China attracted 20 times more foreign direct investment than India due to its efficient one-window immediate decision system. India suffered from bureaucratic hassles, long deliberations and time consuming decision-making, which put off potential investors. Subsequently, India pursued a liberal economy with reformed structures and became successful in attracting external investment.
It is true to some extent, but not completely, that a stable and majority government is required for economic development. Nepal's leaders have created confusion among the people that without a majority government, there can be no development. For example, Italy has never had a majority government, but it is a highly developed country. Rapid national development is very difficult to imagine without separating politics from the economy. Many countries in Africa, Latin America and South Asia are suffering from excessive political interference in the economy.
In Asia, Nepal and Afghanistan are at the bottom in terms of economic development. Nepal cannot be compared with Afghanistan as there is a war going on over there. Nepal can be compared with Bhutan as both countries are least developed, landlocked, mountainous and dependent on India. In both countries, hydropower and tourism are the two sectors with the highest potential for the development of their economies.
A tale of two land-locked countries
Bhutan has a per capita income of $2,500, which is one of the highest in South Asia. Its Gross Domestic Product (GDP) had a growth rate of 6.5 percent in 2015, and 12 percent of the population is designated as being poor. Hydropower exports provide more than 40 percent of Bhutan's domestic revenues and account for 25 percent of its GDP. India has constructed three hydroelectric projects in Bhutan with a total capacity of 1,416 MW which are operational and exporting surplus power to India. Currently, there are three inter-governmental model hydro projects that India is building in Bhutan: 1,200 MW Punatsangcchu-I, 1,020 MW Punatsangcchu-II and 720 MW Mangdecchu.
Bangladesh also plans to invest in the 1,125 MW Dorjilung hydropower project in Bhutan, and has approved a $1 billion investment in its hydropower sector. Tourism in Bhutan contributes 6 percent to its GDP. In 2016, Bhutan earned $73.74 million from 209,570 tourists.
In contrast, Nepal has a per capita income of $862, which is one of the lowest in South Asia. Its GDP growth was estimated at 7.5 percent in 2017, and 29 percent of the population lives below the poverty line. Nepal has not exported any hydropower, which accounts for 1.16 percent of its GDP. In 1995, Nepal signed an agreement with India to construct the 6,480 MW Pancheshwar Multipurpose Project. In 2014, it signed a pact with GMR of India to build the 900 MW Karnali Hydropower Project. Likewise, Nepal signed a deal with Satluj Jal Vidyut Nigam of India to build the 900 MW Arun 3 project. None of the projects has started construction. Tourism in Nepal contributes 5 percent to its GDP. In 2016, it earned $900 million from 980,000 tourists.
Unable to capitalise on potential
The major engine of Nepal's development, the hydropower export sector, is completely moribund. Without exporting power to India and looking for other buyers, rapid development of Nepal is almost impossible. The tourism sector has immense possibilities; however, it is limited to certain areas. At least one international airport is needed in each province with improved infrastructure at the tourist destinations. After these two sectors, other sectors of the economy, such as manufacturing, agriculture and service, also have potential. They need to be made more productive and competitive in the international market. It is difficult but not impossible.
Lastly, proper execution of federalism is of utmost importance for Nepal's prosperity. There should be new political commitment on the part of the political parties, at the local, provincial and national levels, to develop comprehensible and realistic strategies, policies, programmes and projects for balanced and efficient transformation of the economy. It is of utmost importance to develop positive and constructive relationships with powerful neighbours and other international players for their support and investment in our prioritised sectors.
Shrestha is a former under-secretary at the Ministry of Finance and was associated with the United Nations Development Programme in Sierra Leone and South Sudan
---
---