Switch on
Electricity Authority needs to explore decentralised solutions to ensure emergency power supply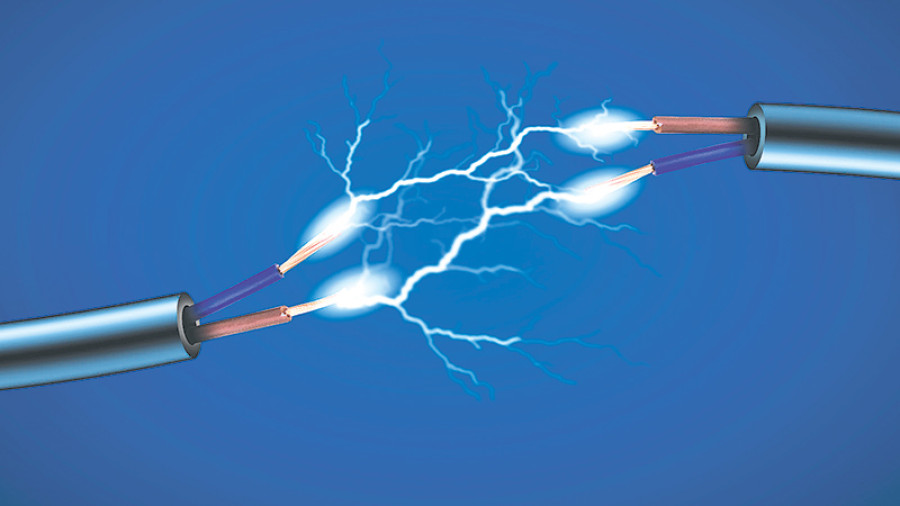 bookmark
Published at : September 8, 2017
Updated at : September 8, 2017 08:24
The way the country's power systems and services were disrupted during the recent flooding in the eastern plains has exposed many of our systemic flaws and vulnerabilities. Ensuring regular energy supply becomes paramount to operate emergency services like hospitals, health posts and communication units during such disasters. The tragedy is that authorities describe such events as rare occurrences, and only concentrate on conventional post-disaster repair and restoration. But the fact is that floods and landslides are not uncommon, they happen every year; they only differ in magnitude. So what did we learn from the past to make our power systems more resilient?
Availability of power has major links to disaster resilience and emergency operations. We know natural disasters are bound to happen, and there are predictions that in the face of climate change, incidences of intense rain and flooding will become more frequent in the coming years. Of course, no energy system or infrastructure can be designed to be disaster-proof. However, the traditional pattern of the Nepal Electricity Authority (NEA) of picking up the pieces after a disaster, and forgetting it until the next catastrophe has to change. The country's sole power utility provider should explore other forms of decentralised energy options and backup systems that can continue to power critical infrastructures and services even when the grid becomes dysfunctional or until the power supply returns to normal.
Faulty wires
The number of weather-related power disruptions has grown significantly. We saw that July alone witnessed a decrease in power generation of as much as 100 MW due to the accumulation of debris and silt at many hydropower stations. The following month, dozens of districts in the east were left without power when floodwaters inundated substations and damaged transmission lines. This kind of complete blackout situation should be avoided during calamities. Even though every alternative will have risks to some extent during severe floods, some options have fewer risks. How many hospitals, health posts and other critical emergency services in Nepal are capable of functioning without grid power at least for a few days in a worst-case scenario?
First, authorities should identify services and public infrastructure that are critical, for example, health posts, hospitals, communication centres, police and military barracks, and also in some cases, schools as they are often used as emergency shelters during disasters. These public institutions should be designed with sufficient power backup systems so that they can operate for at least a few days during emergencies. Some of them may already have diesel generator sets, but many do not have them. Moreover, relying on systems like diesel generators that require an external fuel supply is also not advisable as shipments may be cut off when roads and bridges get washed away as has happened many times.
Thus, no solution can offer better reliability than a decentralised independent energy solutions. Solar photovoltaic (PV) systems, which convert sunlight into electricity, with sufficient battery backup are one solution. Vehicles containing electric battery systems and storage facilities can also be helpful to operate small medical equipment and machines at remote health posts, for example. Integrating the existing diesel facilities with solar PV modules could be another good option to strengthen post-disaster power reliability. Such decentralised solutions may come in different forms and sizes depending on demand and site configuration to ensure power supply when the grid is down.
Strong foundation
Second, the robustness of transmission and distribution infrastructures, substations and other power safety systems also needs to correspond with the potential level of threat during floods and other disasters. Such safety systems should be designed to suit targeted flood-prone areas. If all these years of disasters and floods are any indication, there can be no homogenous standard for all such infrastructures throughout the country. The NEA needs to take serious note of this too, and should start focusing on strengthening its existing power infrastructure instead of merely dispatching engineers and technicians to fix fallen poles and damaged cables and substations every year.
This kind of risk mitigation preparedness is common in many disaster-prone countries. Japan, an earthquake-prone country, for example, is actively investing in decentralised power infrastructures to strengthen their disaster resilience. In the US, after the Sandy super storm disaster in 2012 that caused over 8.5 million customer power outages, the state of New Jersey launched a specialised Energy Resilience Bank in 2014. The first of its kind in the US, the bank invests in distributed energy infrastructure in a bid to minimise future power outages at critical facilities.
The whole notion of such initiatives is to invest in solutions that ensure power supply during times of disaster. Considering the increasing frequency of such high impact flooding events, Nepal cannot afford to stick to the status quo of its vulnerable power supply systems. The country seriously needs to diversify and start decentralising energy generation solutions at critical facilities instead of relying entirely on the centralised grid where power comes from faraway generation sites through transmission towers and cables that are susceptible to disasters.
We have the solutions to do it. The NEA, along with other state agencies that have been charged with disaster response services, should be sufficiently willing and ready to plan and invest in decentralised power solutions and implement them to minimise power disruption risks. The question is whether they will do it before another disaster hits us again.
Kandel is an energy policy expert
---
---