Untimely sojourns
The on-going Indo-China tension in the Doklam tri-junction between Bhutan, China and India has given rise to two interesting debates in Nepal.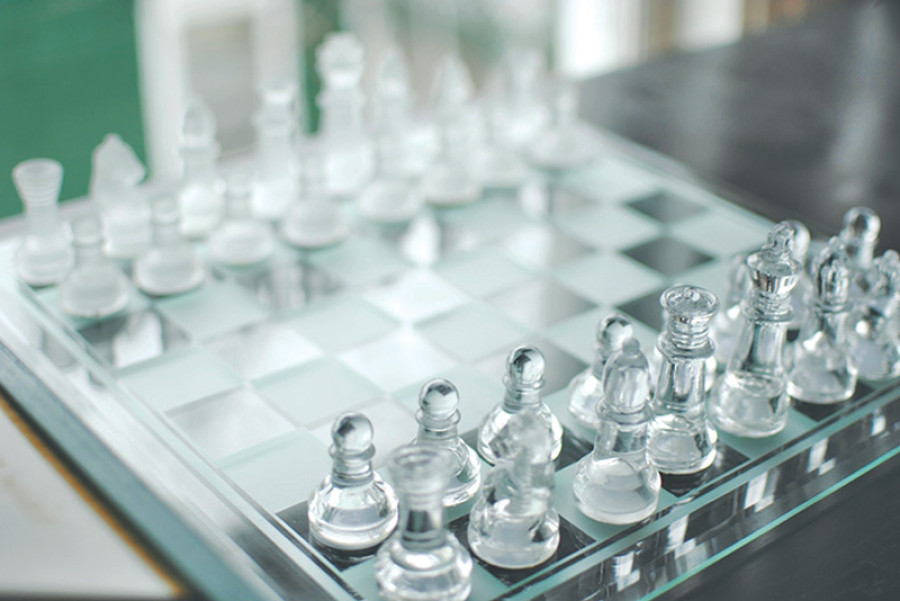 bookmark
Published at : August 23, 2017
Updated at : August 23, 2017 08:32
The on-going Indo-China tension in the Doklam tri-junction between Bhutan, China and India has given rise to two interesting debates in Nepal. First, in regards to how Nepal should react to the conflict, given Nepal's crucial relations with both India and China, and second, regarding whether or not Prime Minister Sher Bahadur Deuba's visit to India and that of Deputy Prime Minister and Foreign Minister Krishna Bahadur Mahara's to China should have been postponed. The background on the standoff between India and China, Nepal's national interests, and the bearing of the two visits under the current circumstances have to be understood to give rise to informed debates.
First, let us remind ourselves that diplomacy, or international relations, is the universally accepted means for securing national interests. It is clearly an extension of domestic policy beyond borders. While dialogue and negotiation are the preferred modes of diplomacy, economic blockades, armed interventions or arm-twisting are also periodically used by powerful nations to pursue their interests. For Morgenthau "the meaning of national interest is survival—the protection of physical, political and cultural identity against encroachments by other nation-states". Consequently, the Indo-China Doklam standoff is largely borne from political and strategic concerns of the two nations and their current leadership.
Two giants
Both China and India are rising economic and military powers interested in expanding regional and global influence. In order to do so, they need to find ways to periodically outpace each other without totally jeopardising their economic and security interests. Additionally, there is a risk of triggering serious periodic flare-ups due to contested border issues and for the protection of spheres of influence.
Chinese President Xi Jinping and Indian Prime Minister Narendra Modi are also aiming to accomplish two specific goals: President Xi is facing the 19th Communist Party Congress of China in October, in which he aims to consolidate his power significantly, and PM Modi wants be re-elected Prime Minister for a second term with an overwhelming mandate through 2019 parliamentary elections. In order to accomplish these two 19's, their political position has to be strengthened internally by putting a stress on nationalism and national pride.
Despite growing economic and trade relations between India and China, both sides remain wary of each other in regards to strategic and border issues. India has attributed strategic importance to the Doklam plateau that overlooks the Chumbi Valley due to its proximity to the Siliguri corridor. The Siliguri corridor connects Northeast India to the rest of the country.
India has further been irked by the China-Pakistan Economic Corridor that passes through Pakistan occupied Kashmir, which India claims as its own. India also has issues with China's lack of support for India's bid for membership in the Nuclear Suppliers Group. And for China, India's refusal to attend Xi's dream initiative, the Belt and Road summit in Beijing in May, and the "Malabar Naval Drill" jointly conducted by India, Japan, and the US in the Bay of Bengal in July with a heavy focus on anti-submarine warfare are matters of serious concern. The latest visit of Tibetan spiritual leader Dalai Lama on April 4 to Arunachal Pradesh, claimed to be "Southernmost Tibet" by China, hasn't helped relations either. The increasing presence of the Chinese Navy submarines in the Indian Ocean and the establishment of its first overseas naval base in Djibouti have further had an impact on affairs.
In the context of deteriorating Indo-China relations and with the development of the Doklam standoff, it is natural for Nepal to be concerned about how the conflict can be resolved, as well as its implications. The fate of India and China in a world of rapid economic, technological and strategic changes is inextricably linked and avoidance of armed conflict is in the best interest of both. It is thus widely hoped that better sense will prevail to de-escalate the Doklam standoff.
However, the inconclusive outcome of the highly anticipated Beijing meeting between Indian National Security Advisor Ajit Doval and the Chinese State Councilor Yang Jiechi on 27 July on the side-lines of the Brazil, Russia, India, China and South Africa (BRICS) security officials meeting has disappointed peace enthusiasts.
Thinking ahead
Nepal must maintain good relations with both India and China in the name of protecting national interests. Avoiding commentary on conflicts between the two that don't, for the most part, infringe on Nepal's sovereignty and welfare, such as Doklam, is a smart choice. Nepali border expert Buddhinarayan Shrestha stresses that Nepal has already lost one tri-junction with China and India in the Lipulekh-Kalapani area, while the Jhinsang Chuli tri-junction in Taplejung needs attention in view of the Doklam standoff. He points out that Nepal lost land in Kalapani during the Indo-China conflict and was bypassed during the signing of the Lipulekh deal between India and China in 2015. Consequently, how Nepal protects its national interest, whether the two giants are fighting or friendly, is a question that deserves serious attention.
It seems that the visits of PM Deuba and DPM Mahara have no exact relevance in regards to the Doklam conflict. They also seem to be lacking a concrete, well thought out agenda at this current time.
Nepal has to work on defining a clear cut agenda and develop new proposals to work towards the realisation of agreements reached with both countries during past high level visits. Exchanges at the mid and high levels have to be arranged over the upcoming six months. The Prime Minister who is elected after the completion of the three levels of elections in Nepal must have a suitable profile, a clear agenda, and a national mandate to visit India and China to conduct ground-breaking negotiations in our best national interests. Such visits would then be taken seriously by our neighbours.
- Pudasaini is former UNFPA Representative for Sri Lanka and Yemen, and Country Director for the Maldives
---
---