A long way to go
Recently, the Central Bureau of Statistics (CBS) projected that Nepal's real GDP will grow by 7.5 percent in the fiscal year 2016-17, the highest growth rate since 1994.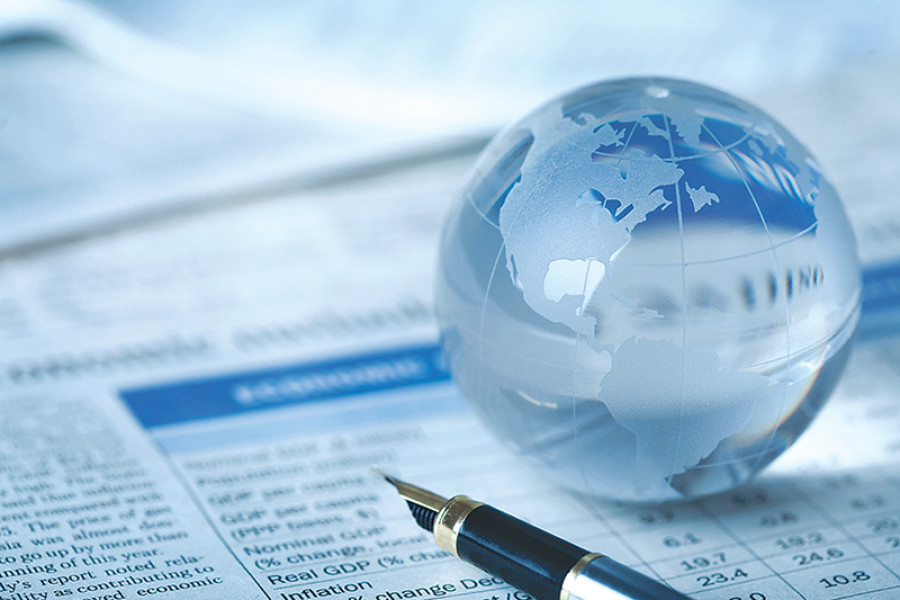 bookmark
Published at : June 18, 2017
Updated at : June 18, 2017 09:40
Recently, the Central Bureau of Statistics (CBS) projected that Nepal's real GDP will grow by 7.5 percent in the fiscal year 2016-17, the highest growth rate since 1994. For Nepal to meet the government target and transition to a middle income country by 2030, high economic growth needs to be sustained through increased investments and job creation. A form of investment that Nepal could attract for sustainable economic growth over the long run is private equity (PE).
PE is a popular investment vehicle worldwide, with $1.4 trillion available for investment in 2016. As the name suggests, PE is capital that is not noted on a public exchange forum and is composed of funds and investors that directly invest in private companies. There are different forms of PE, ranging from venture capital funds, which invest in early-stage companies with high growth prospects, to leveraged buyout funds, which combine investor funds with borrowed capital to acquire companies and improve profitability. Featured within this spectrum are growth stage funds that invest in growing businesses, and distressed PE funds that fund companies facing financial difficulties. PE funds usually invest in equity, debt, or mezzanine capital, which are hybrid instruments such as preferred equity and convertible debts.
High potential
PE investments can be extremely beneficial for Nepal's economic growth trajectory. PE can act as a vehicle to draw in much needed Foreign Direct Investments into the country through increased access to international finance. According to a Bain & Co report, PE alone contributed to a massive 60 percent of total foreign investments in India in 2015, with PE deal value growing by 51 percent to $23 billion. That year, India's GDP grew by 7.2 percent, compared to 5.4 percent in 2014. PE has the potential to create local jobs for millions of Nepali youths and can help towards building a sustainable economy less dependent on remittance.
The CBS projects that by 2030, 67 percent of Nepal's population will be between the ages of 15 and 64; job creation is therefore essential for Nepal to benefit most from this massive demographic range. PE investments can also improve corporate governance in Nepal's private sector. PE funds ensure full legal and regulatory compliance in their portfolios; they discourage corruption and encourage transparency. Moreover, PE can create prospects for market expansion through access to global markets. Portfolios of PE backed by international investors can most certainly count on technical assistance, management expertise and opportunities for cross-border mergers and acquisitions, which can help businesses scale-up for larger markets and foster entrepreneurial growth.
PE is making strides in Nepal's neighbouring markets—particularly India and China—and is playing a vital role in accelerating growth through investments. India and China were the most attractive of the emerging economies for PE investments in 2016 and represented close to 70 percent of total PE investments worth $92 billion in the Asia-Pacific region. Nepal still has a long way to go. PE is in its nascent stages with only a handful of venture capital and growth stage funds. With the number of PE funds growing rapidly in neighbouring nations, Nepal can also attract large PE investments, especially with optimistic economic growth projections. However, for PE to flourish, a suitable institutional framework backed by welcoming local regulations is required. This is currently lacking in Nepal.
Action rather than words
Legal frameworks in Nepal are not favourable to PE investors from both entry and exit perspectives. Any international PE fund investing in Nepal needs to obtain approval from the Department of Industries (DoI) and Nepal Rastra Bank (NRB) every time they invest in a new company. This increases costs of operation through unnecessary paperwork and time spent running around the corridors of DoI and NRB. There is lack of clarity in the Companies Act on the use of 'hybrid-instruments' such as preference shares and convertible debt instruments, which are used extensively by PE firms to structure investments. There is also a regulation that prohibits private companies from issuing shares at a premium price unless they have three years of profit or have declared dividends for at least a year, limiting proper valuation and structuring of investments. The Nepal Stock Exchange (Nepse) is immature and has little representation from companies other than in hydropower and financial services, limiting exit prospects for investments in other sectors. Furthermore, regulations require all promoter shareholders to be locked in the stock market for three years after listing. This puts the timely exit of PE firms at risk; they usually operate a limited 10 to 12 year fund.
These regulations need to change. Several ministers in the recent past have expressed that Nepal is ready for foreign investment in public forums, but this needs to be emphasised through action, rather than words. First and foremost, government officials approving foreign investments need to be trained to understand the nature of PE so that approvals are not delayed by limited knowledge. To ease entry, the government should implement an automatic route for FDI approvals in approved sectors or should work towards implementing a blanket approval for PE funds that specify the total investment size of the fund and sectors for investment. Private companies should be allowed to issue shares at a premium as long as there is a mutual agreement between buyers and sellers. The stock exchange lock-in period should be reduced for institutional investors or specifically for limited life PE funds so that there is a clear exit route.
Despite these hurdles, PE type funds are getting by within the Nepal market albeit with challenges that are non-existent in India and China. Clearly, a step change is required if Nepal is to follow suit.
- Satyal, a Chartered Global Management Accountant, works for Dolma Impact Fund, a PE firm investing in Nepal
---
---