Trafficking in the 1920s
In April 1926, the Gorkha Kalyan Sangh located at Chitpur Road in Calcutta organ­ised a meeting to mobilise resources for its freedom struggle.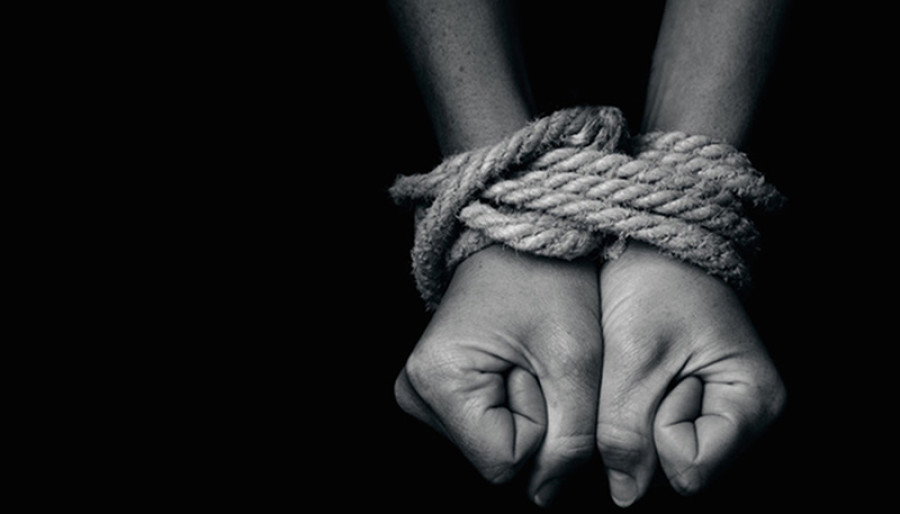 bookmark
Published at : June 14, 2017
Updated at : June 14, 2017 08:11
In April 1926, the Gorkha Kalyan Sangh located at Chitpur Road in Calcutta organ­ised a meeting to mobilise resources for its freedom struggle. Khadga Bahadur Singh Bishta, a law student and college graduate from Calcutta University, was making his way to this meeting when someone threw a letter towards him from a building along the road. Looking up, he saw a Nepali girl who implored him to read the letter. What Bishta read in the letter struck him to the core. Padma Prasad, a Nepali in Varanasi, had brought the girl, Raj Kumari Maiya, to Calcutta under false pretexts and had sold her to Hiralal, an old business­man. Hiralal had been physically assaulting Raj Kumari, who was less than 18 years old.
Bishta was aware that this was not an isolated case. He knew that it was part of a trafficking ring operated by a gang based in Varanasi. For Bishta, murdering Hiralal was the only way to free Raj Kumari. So he went back home and changed his attire, and carrying his khukuri, went to Hiralal's house. He entered the house claiming to be a friend of Padma Prasad sent from Varanasi. Once inside, he saw the aged Hiralal, with wrinkled face and dyed hair, reclining on a pillow.
Facing the jury
Bishta concocted a story and told Hiralal that Padma Prasad had acquired two young and beautiful girls who were about 16 or 17 years old. Bishta told Hiralal that Padma was inviting him to Varanasi to look at the girls, to which Hiralal replied that despite having paid so much for Raj Kumari, he had not been able to tame her. This was all Bishta needed to confirm Hiralal's guilt. He pulled out his khukuri and killed Hiralal on the spot. He then headed towards Varanasi to kill Padma Prasad but changed his mind on the way and surrendered him­self to the Lalbazar Police Post in Calcutta.
Hiralal's murder made the headlines in almost all newspapers in India. Many trafficked girls were freed out of sheer fright. Widespread protests engulfed Calcutta and people from all walks of life started mobilising resources for Bishta's release. Eminent people from all over the country wrote letters to judges asking for a pardon. Pleading before the court, Bishta said "I believe that I have done no wrong, either legally or morally...I did strike Hiralal but I am not guilty at all. But if your Lordship and the gentlemen of the Jury think that it was not my duty to defend honour and chastity, if you think that my duty was rather to sit quietly and look at the shame and sorrow of my sisters…and that I was a greater danger to the society, the state or to the domestic peace and happiness of homes than Hiralal, then I take the full consequence of my act. Inflict upon me the utmost punishment."
Justice Gregory sentenced him to eight years of rigorous imprison­ment. Soon protests against this verdict began to acquire the shape of a social movement.
In an effort to galvanise nationwide support to get Bishta released, Thakur Chandan Singh, another Gorkha freedom fighter who edited and published the widely circulated 'Gorkha Sansar' and 'Himalayan Times' from Delhradun and founded the All India Gorkha League in 1924, organised a grand meeting on March 27, 1927 at Albert Hall, Calcutta. This meeting turned into an unprecedented rally of over a 100,000 people with participants like SC Bose, BC Roy, Sucheta Kripalini, Sarojini Naidu and SP Mukherji. It made headlines in prominent national dailies like The Statesman, Ananda Bazar Patrika, Leader and Swadesh.
Irony of modern civilisation
In the Albert Hall meeting, Thakur Chandan Singh delivered a heart rending speech. He said "I have to thank you, our generous and kind friends of Bengal, on behalf of the Gorkha League as well as…the entire Gorkha community for this unique and deeply touching demonstration of spontaneous goodwill and sympathy.
We have begun to realise that the law as we have it at present is nothing better than a crushing and grinding machine which does not discriminate between a clod of earth, a piece of stone, a well-cut diamond, or the chaff of the corn. Whether society, which formulates and promulgates laws for its own safety and security against the depredations of evil-doers and criminals, has a right to condone certain deeds of individuals who act for the ultimate good and protection of society does not appear to be the concern of modern jurisprudence.
A cut-throat as well as chivalrous and conscientious moral hero must, it appears to me, be hauled up as a criminal to meet a similar fate. This is the irony of modern civilisation which proves that we are still in a state of semi-barbarism. But whatever be the enactments of law in any country, I sincerely feel and believe that neither governments nor their laws can always operate as a complete check to stop the arm of man from exercising its natural function and to mitigate the right of the aggrieved individual to punish those who can manage to elude and defy the elastic arms of law and public justice with a view to outrage the chastity of innocent women, and to threaten the lives and liberties of those who happen to fall into the clutches of their wealth and power.
It is not a question of a Gorkhali, a Bengali, a European, or a Marawari only. I will stand by my Bengali sisters, or any other woman that may be subjected to ppression, irrespective of class, creed, colour or community, exactly in the same manner as Khadga Bahadur did for Raj Kumari.
Nor need we bother our heads over the question of whether the deceased Hira­lal was or was not a Marwari. We must judge a man not by his class or community but purely on the merits of his actions…I feel that justice has failed us, it has betrayed our trust and confidence, it has taken refuge in cruel quarters. It is indeed a very rude awakening to our sense of national prestige and self-respect. To us, Gorkhas, it is not merely a question of Khadga Bahadur's incarceration. The cruel punishment inflicted upon him, we look upon as a great public wrong...not to be pessimistic as to the ultimate result of our memorial to His Excellency the Governor of Bengal. I still hope that the government will show due regard to universal public feelings which are running very high in favour…and other sections of the Indian and European population."
Bishta was released on March 31, 1930. It was a mark of victory for an upright social reformer. He made a lifelong pledge to consider each woman member of the society as his own sister and promised never to get mar­ried. He upheld his promise till he died. His very close friend Narayan Pradhan of Kurseong married Raj Kumari on April 24, 1930.
Lama, a high end expert in the Institute of South Asian Studies, Sichuan University, China, is the author of Thakur Chandan Singh, published by Sahitya Akademi, New Delhi
---
---