Post-truth narratives
In 2007, the government of Nepal adopted an inclusion policy in the civil service by amending the Civil Service Act 1993.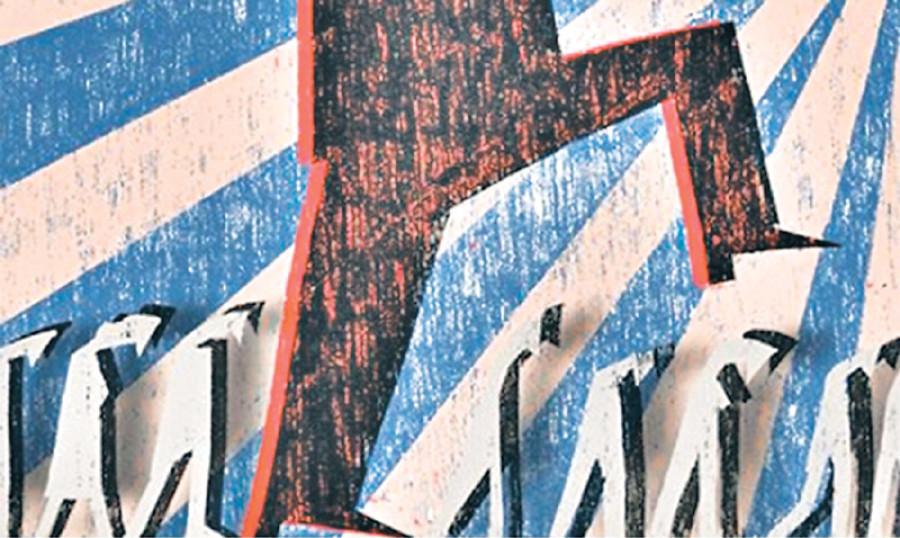 bookmark
Published at : February 14, 2017
Updated at : February 14, 2017 09:13
In 2007, the government of Nepal adopted an inclusion policy in the civil service by amending the Civil Service Act 1993. It has allocated 45 percent of the total seats to disadvantaged groups. As an outcome of this policy, more than 3,000 women, 2,500 Adivasi/Janajati, 1,800 Madhesi, 700 Dalit, 400 people with disabilities and 300 people from remote and backward regions have joined the civil service, following the amendment. This is a highly important policy innovation that has facilitated the inclusion of women and marginalised groups in the bureaucracy.
The Ministry of General Administration is reviewing applications for consultants to review the inclusion policy, which may possibly lead to an amendment of the inclusion provisions. There is growing fear among marginalised communities that substantive provisions in the inclusion policy may be removed. This looks like a likely outcome considering that dominant narratives on reservation, which are formed more by prejudice and beliefs than facts, have vehemently criticised this policy. Post-truth narratives against the inclusion policy are that the elite among marginalised social groups have captured the reserved seats, and that it has made a mockery of meritocracy by blocking the entry of 'qualified and competent' candidates.
While these narratives are simplistic, they have strongly shaped public discourse, compelling many members from even the marginalised communities to believe that the inclusion policy is inherently detrimental to the country. I question these dominant narratives and make a case for a more advanced inclusion policy, with the acknowledgement of preexisting flaws.
Three reasons
Many analysts say that the inclusion policy should make a candidate's economic status the main criterion instead of caste, ethnicity or geography. This narrative may sound compelling to many. However, it is highly irrelevant to the inclusion debate for three main reasons. One, the primary goal of the inclusion policy is not to address class inequality in the country. It has been instituted to develop an inclusive bureaucracy representing diverse peoples in terms of gender, caste, ethnicity,and geography. Two, the policy is aimed at redressing historical injustices and structural violence enacted upon women and marginalised groups that prevented their mainstreaming in the past. Three, this policy is designed to harness the strengths generated by a diverse civil service workforce for the delivery of effective services to people from different social and economic backgrounds.
Further, little research has been done on who has benefited from the inclusion policy. Claims of the elite capturing reserved seats have been made only through referral to anecdotal cases. Some analysts who routinely dismiss the class question have also emphasised class with regard to the reservation debate. A debate on the class question has thus resurfaced. This can be considered an unintended but positive development.
Opponents of the inclusion policy also claim that it has undermined meritocracy, leading to the delivery of poor government services. We need to address some important questions: How do we define meritocracy? How does the current meritocratic process play out in terms of fairness? What kind of meritocratic system do we need? It is more a political process than anything else. In Nepal, we have seen how meritocracy continues to perpetuate the dominance of a few in the bureaucracy who represent certain castes, gender, languages, and cultures. The state's current administrative and governance system, social structures, and organisational learning practices have created conditions of exclusion for many important 'others' on the basis of gender, caste, ethnicity, language, and culture.
In rebuttal, it can be argued that the inclusion policy has embraced many important elements of meritocracy. First, a candidate must meet the minimum qualifications required for the respective position. Second, they compete within their respective cohorts going through the exams and interviews administered by the Public Service Commission. They join the civil service through a competitive process, not through a system of patronage and political appointment.
One would wonder why such irrelevant and unsubstantiated weak claims of elite capture and meritocracy have been employed to criticise the inclusion policy. This is a complex question. But it appears that these criticisms are not intended to improve meritocracy or the bureaucratic system. Instead, they have emerged from a complex web of power relations that shape the social structure and the behaviour and action of the state. To put it simply, the dominant powerful class has been agitated by the reservation policy, as it has diminished their hegemonic power. They have lost some of their power to groups which they have subordinated for hundreds of years. Post-truth narratives, the review process and the prospective amendment to the law could allow the dominant class to regain their lost privilege.
Research and public discussion
There is room for improving the inclusion policy. It has been acknowledged that the policy was inadequately debated and discussed when it was introduced. In the context of some elites trying to hollow out this policy and strip substantive provisions from it, it must be noted that it is more an outcome of a long political struggle than a mere revision undertaken as part of routine bureaucratic practices.
To avoid repeating the mistake, the state and other policy stakeholders must adopt a rigorous policy process instead of conducting technical studies and administrative rituals of governance reforms. More research and public discussions are necessary to create a political condition for the formulation of an advanced inclusion policy with appropriate allocation of seats, identification of citizens who require reservation, and the overall process of recruitment of civil employees. Towards this end, we need to consider the social diversity and multiple forms of social discrimination and marginalisation. This is a critical time, and the state, marginalised groups, civil society, and international community need to foster critical inclusive deliberation and reasoned debate.
Sunam is a postdoctoral fellow at the United Nations University, Tokyo
---
---