Through the envoy's eye
Rasgotra's diplomatic odyssey reveals how individuals and their understanding matter in conducting foreign policy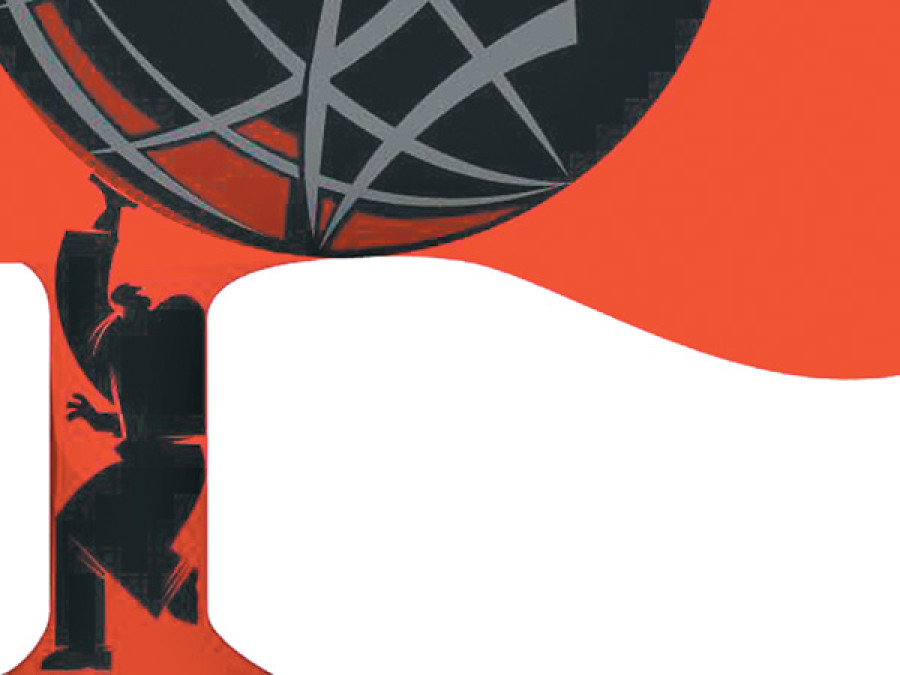 bookmark
Published at : June 20, 2016
Updated at : June 20, 2016 08:08
Maharajakrishna Rasgotra's 40-year-long diplomatic career, as narrated in his new book A Life in Diplomacy, reveals many things concerning Nepal and the world. His diplomatic odyssey is filled with lessons on foreign policy and statecraft transcending Kautilya, Machiavelli and others. Nehru's deep understanding of India's civilisational glories as described in the Upanishad and Vedanta philosophy were the foundations of India's foreign policy. Rasgotra has written that Nehru exhibited a "comparative neglect of India's military security, especially on the northern border with China" because he never thought China would attack India.
Such pious expectations and faith do not always work. India's own miscalculation and provocative actions were also believed to have aggravated the security environment. Rasgotra has stated that the contradictory perspectives of Indian ambassador to China KM Panikkar and Foreign Secretary Girija Shankar Bajpai, both of whom influenced Nehru's thinking on China, also made India's security situation vulnerable. The author dwells well upon the essentials of diplomacy and implementation of state policy. He has written that a country's foreign policy should not be based on emotion and populist mobilising slogans.
On Nepal
Rasgotra did two tours of duty in Nepal, first as a young second secretary in the Indian Embassy in the 1950s and then as ambassador in the early 1970s. Rasgotra gives a different perspective of post-1951 politics in Nepal, thus challenging the then prime minister MP Koirala's own narrative given in his book A Role in a Revolution. According to Rasgotra, Koirala would blame pro-Rana elements opposed to the Nepali Congress-led government whenever India drew Nepal's attention to anti-India demonstrations. "What India had not anticipated or suspected was that anti-India criticism would be inspired and encouraged by a weak Nepal government to divert the blame for its failures." MP Koirala used to seek the advice of prime minister Nehru even on "sundry matters" but then ignored it "allegedly because of a campaign against Indian interference".
The letters the two prime ministers exchanged provide glimpses of each other's perspectives of the then developing situation pertaining to Nepal's domestic and foreign policies. Reading MP Koirala's autobiography and Rasgotra's narrative of the state of relations between the two countries in the immediate post-Rana period, one gets a similar picture in the succeeding years. Even today's scenario is reminiscent of the past relations between a small landlocked country and a big country that are inextricably linked to each other by multiple factors. Geography and other commonalities bind them together in the midst of some differences created basically by perceptions and a traditional mindset rather than by realistic understanding.
Rasgotra's second stay in Nepal as ambassador seemed to be more challenging because of India's decision to integrate Sikkim as one of the states of India and Nepal's strong reactions to it. His encounter with Nepal's foreign minister Gyanendra B Karki and prime minister Indira Gandhi's tough stand against Nepal's alleged anti-India mobilisation
are some of the highlights. Gandhi was annoyed by such developments and asked the Nepali elite why they were so hostile to India when it had done no wrong to Nepal. According to Rasgotra, Karki met the then foreign minister Swaran Singh at Delhi airport before flying to Moscow and blamed the Indian envoy for unnecessarily making it a big issue. But Singh supported Rasgotra's stand and told him that Gandhi thought the same way.
Foreign policy and diplomacy
In the present times too, some ill-informed individuals try to find excuses to cast blame without taking into account the domestic sources of conflict which result in strained Indo-Nepal relations. Such twists and turns have been in evidence in bilateral relations all along. Most of the time, the domestic context becomes the source, and at other times, perceptions and fears make relations problematic. Rasgotra's personal rapport and access have been adequately highlighted while narrating events. He is of the opinion that no foreign policy or diplomacy based on an emotional approach will be conducive to stable relationships. Rasgotra has written that 19th-century German chancellor Otto von Bismarck was "against basing policy on any kind of emotion" while French foreign minister Talleyrand strongly cautioned against excess of zeal in foreign policy and diplomacy.
The ruling elites and leaders of political parties in both India and Nepal should also be acquainted with such basics of foreign policy and diplomacy. Greater understanding and a cool and calculated approach will help develop better relations. Criticising the Nepali ruling elite for leaving the Tarai problem unresolved, Rasgotra's endorses the Tarai-Madhesi feeling of being treated in a discriminatory manner. Filled with many interesting events and anecdotes and his own participation in many such events, Rasgotra has come out with this book with vast experience. Serving hard drinks at embassy receptions was a big issue during the early phase of institutionalising the Foreign Ministry. One of the reasons for supplying drinks was given by the then foreign secretary KPS Menon who told Nehru that "a little drink helps loosen the tongue of the guest to which Nehru rejoined with a clincher. "Yes, indeed, and what about your own tongue?"
One of the most interesting parts of his presentation is how British prime minister Harold Macmillan had rehearsed his UN speech a day before, and how his theatricals and anti-Soviet words had provoked Soviet leader Nikita Khrushchev into taking off his right shoe and banging it on the desk in 1960. The incident was later described as shoe diplomacy. Later, Khrushchev invited prime minister Nehru for drinks at the Soviet Consulate. Nehru asked Rasgotra to accompany him but not to take notes. The best part of Rasgotra's book is on making and implementing a country's foreign policy. Knowledge of the subject and skill in making timely adjustments keep foreign policy smooth and functional. Since the book deals with a variety of subjects, personalities and trends in international relations, it reveals how individuals and their understanding matter in conducting foreign policy.
Baral is a professor and former ambassador of Nepal to India
---