Back to the people
Ward-level referendums in disputed districts could be a pragmatic way to resolve demarcation issue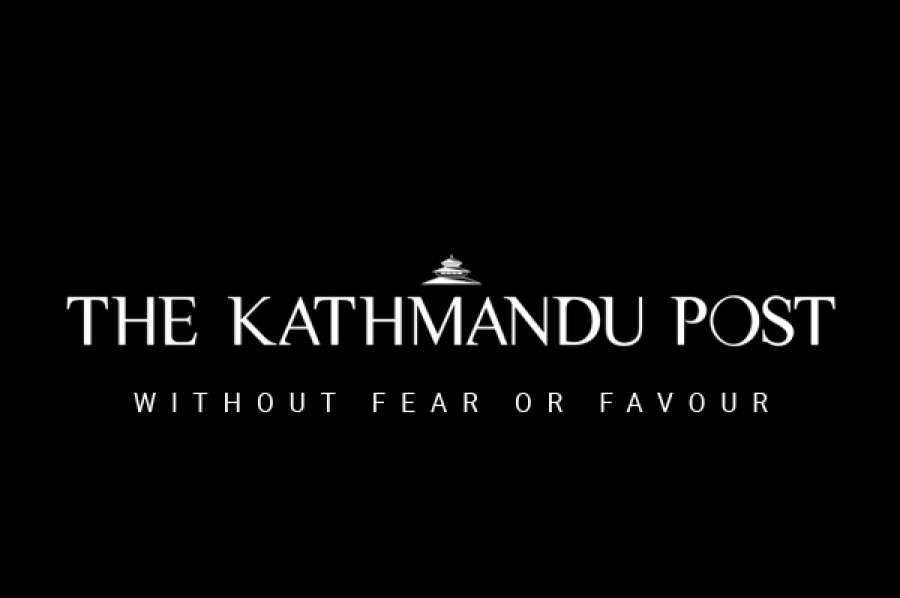 bookmark
Published at : November 30, 2015
Updated at : November 30, 2015 08:52
The newly promulgated constitution of Nepal, expectedly, has not satisfied a myriad of social groups. Some grievances seem to be in the process of being addressed, while others may be articulated and addressed through open-ended democratic politics in the future. The starkest sticking point at the present is the issue of demarcation of state boundaries, especially Province 2 and 7 with implications for bordering provinces. This piece argues that conducting a ward-level referendum in the disputed communities of Kailali, Morang and Sunsari districts is a much more pragmatic and legitimate option than power-brokering attempts that have not worked until now, and are unlikely to work in the future. If done well, such a process may not only resolve the present crisis, but also help promote a political culture of direct democracy as an antidote to the growing culture of mysterious power brokering, self-righteous coercion, or outright blackmail.
Go for referendum
One can argue that the current demarcations have legitimacy as more than two-thirds of the elected representatives endorsed it through a democratic process. It is legally and technically correct. But politically, we cannot ignore the fact that state-demarcations need to be changed in at least some parts of the country for further legitimacy. One way to do so is to hope for a negotiated settlement that will satisfy all political power brokers. But, it is an unlikely scenario given the mutually exclusive interests of the brokers. Moreover, it will reinforce the culture of brokering, moving society further away from a culture of democracy. Settling it through experts, who themselves are biased or perceived to be so, has been tried and failed.
The other option is to hold referendums in the concerned communities, and let the people directly decide on the state they want to be included in. When representative democracy faces trouble, the way out is not doing away with it altogether, but taking it further towards direct democracy, as the Greeks did in ancient times, and as the Swiss are currently practicing.
But what are the practicalities of a referendum? The details can be worked out later. Here are some initial thoughts. First, we know that the most pressing problems are in Kailali district in western Tarai, and Morang and Sunsari districts in eastern Tarai. In Kailali, many Tharus want to be included in the proposed Province 5, and not in 7. Many Pahadis want the entire Kailali district to be part of Province 7. In Sunsari and Morang districts, some Madhesis want to be part of Province 2, while others, mostly Pahadis, but seemingly also some Madhesis, are opposed to it.
Although Madehsi parties have demanded that Jhapa be included in Province 2, and Tharu activists are demanding the inclusion of Kanchanpur in Province 5, the Pahadi-majority ethno-demographies of these two districts, at least in large parts of them, will limit the grassroots potency of such claims. One way mulled by Madehsi and Tharu activists seem to be to force the national parties, with Indian-backing or threats of violence in their core areas, to concede to such demands. However, local dynamics suggest that any such decision might incite violent reactions in these two districts that may then spread to other parts. Even then, if locally demanded and practically feasible, as discussed below, there should not be any reason to prevent communities in these two districts or any other district for that matter, for demanding referendum on demarcations.
At the ward level
One idea would be to hold district-level referendums to let the people decide which state they want their entire district to be included in. But, let us face it. The problem we have in these districts goes below or beyond administrative boundaries. It is communities that are divided within these districts. That is what makes it dangerous. That is why it demands as quick, as farsighted, and as legitimate a solution as is possible. If there was a simpler way, we could go to the neighbourhood level where community clusters really exist, despite, of course, the cultural mix of numerous settlements. But pragmatically, the ward is the most grassroots level we can handle. Wherever demanded and feasible, every ward in the disputed districts should be given the right to decide which province it wants to be included in. Otherwise, we can stop at the Village Development Committee (VDC) level.
Which VDC or ward is to be allowed to hold a referendum? Again, there have to be some pragmatic considerations. It has to be those that adjoin the boundaries of
the existing proposed provinces. A community which feels culturally closer to another province, but is too far away from it with swathes of other communities in between, can be helped to find other means to get their rights, hopes and nostalgia recognised and respected. A good democracy is as much about majority rule as about minority protection. This will be the case for isolated Madhesi and Tharu communities in the disputed districts, as well as for all such isolated community pockets everywhere else in Nepal.
The referendums can be made demand-driven to avoid introducing problems in areas forcefully where local people do not see them. This means, practically, allowing referendums in only those VDCs or wards from where, a certain proportion of registered voters, say 25 or 30 percent, submit a petition to the Election Commission.
Solutions exist
There are some concerns about this idea, but most can be addressed. One, the political parties will not accept it. But if there is enough civil society mobilisation, it is in their interest to agree or risk being tainted as undemocratic forces wanting to protract a disastrous conflict. Second, the elections might polarise communities further and incite violence. But the status-quo or non-transparently brokered solutions might increase such risks further. And, we can work to make the electoral process fair, fearless, and civil. Third, referendums will be costly and time consuming. But much less so than endless bandhs and blockades. Fourth, it will open Pandora's box as people will start asking for referendum on other issues. Well, it is better for people to ask for referendums rather than guns to settle issues that they are passionate about. And, if a political idea is widespread, it will force itself onto the surface anyhow. It is better to address it in a dialogical and democratic way.
And lastly, skeptics point out, such a process will not be accepted by power brokers. But massive citizen mobilisation can counter them. We have suffered too much from people who claim to represent entire populations without any legitimate basis, or those who make claims on people far removed from their own moral, cultural and geographical constituencies. It is high time that a grassroots democratic culture began asserting itself, and people wrested power back from brokers to decide on issues that affect them—directly, peacefully, legitimately.
Prasain teaches at the Central Department of Sociology, Tribhuvan University
---
---