Beyond rice
There are ways to ensure food security in the context of the ongoing blockade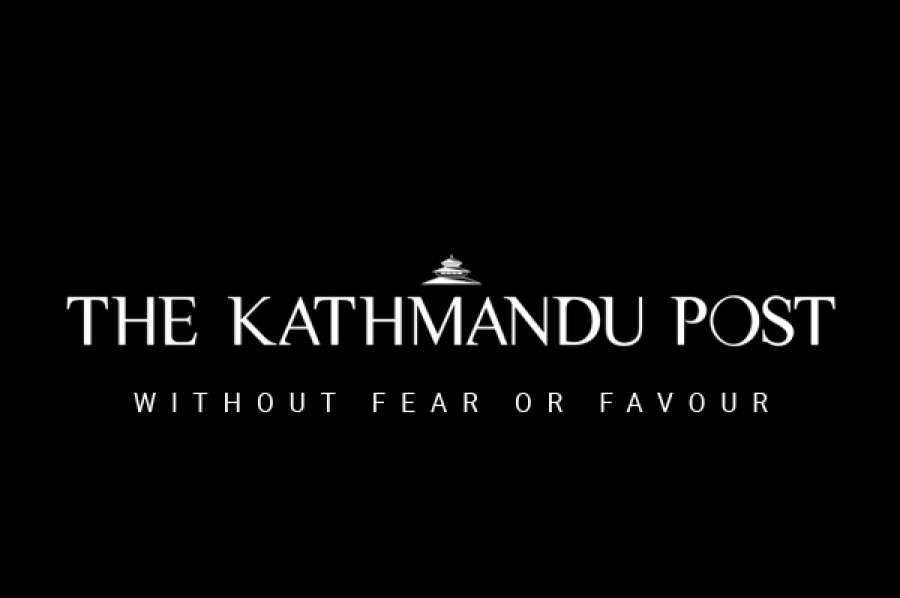 bookmark
Published at : November 24, 2015
Updated at : November 24, 2015 08:36
Since time immoral, agriculture has been the main source of food, income and employment for the Nepali people. Life is not possible without food; hence food security is the basis for existence. Food security has become the buzz word within the UN and Nepal too. According to the 1996 World Food Summit, food security exists "when every person has physical and economic access at all times to healthy and nutritious food in sufficient quantity to cover the needs of their daily quota and food preferences, in order to live a healthy and active life".
Food security
In recent years, food security has received ample attention and it has been ensured by the constitution. World Food Day was celebrated last month, while the ongoing blockade by India has raised major concerns about the supply of nutritious food due to the acute shortage of fuels. This is due to the fact that food security in Nepal has been grossly linked more with food production than taking its social dimension into account. In fact, accessibility of nutritious foods with the increasing purchasing power of the people is hardly considered. Major emphasis is laid on production instead of a holistic growth of infrastructure, road networks, power supply and income security. A person cannot buy food without purchasing power. For instance, the surplus apples in Jumla cannot be made available to the people in Kathmandu without an assured road network and cold storage facilities.
Interestingly, many people think that Nepal is a food insecure country. But it is not true considering the amount of food available to the total population. As per the data of the Ministry of Agricultural Development, Nepal produces about 55 million tonnes of food (rice, maize, wheat, finger millet, oat, barley and buckwheat) compared to its requirement of 53.5 million tonnes. This means that there is a surplus of 1.5 million tonnes in the balance sheet. The food balance sheet presents a comprehensive picture of the pattern of a country's food supply during a specified reference period. Nepal can feed its 30 million people with its own production although 32 districts are said to be food insecure. If this is the parameter of food insufficiency, maybe we should think about food security in a broader context.
One can argue whether industrialised countries like the US and European nations like England fall under the category of food insufficient countries. The answer is definitely no. Of course, these developed and prosperous countries also import a number of agricultural commodities which cannot be produced domestically. We can take the example of bananas in England which come all the way from the Caribbean. But one cannot call England a food insecure nation. The important thing is people's income and accessibility and stability of food.
Rice mania
Rice has become an important commodity worldwide. In Nepal too, it is the staple food and has a great share in the national economy. The general understanding is that eating food means eating rice. Because of this, the trend of importing fine and aromatic rice has increased dramatically along with a rise in the people's living standards due to remittance. The rice trade looks a little complicated: unprocessed Nepali rice is exported to India and finished rice is sent back to Nepal. This is due to the easier access to transportation to India than to Nepal's distant hilly areas. Selling rice from the fields is also common to avoid storage hassles. India has large rice processing mills, but such facilities are lacking in Nepal. These reasons have led to rising rice imports.
Second, import figures are on the upswing due to the increasing rice eating culture all over the world. In recent years, there has been greater demand for rice, even in bread-eating countries, because of changing food habits. In contrast, the production area has been shrinking due to industrialisation and water shortages created by climate change. Increasing consumption of fine aromatic rice can also be attributed to social reasons as many people link it with status.
Diversify your plate
Despite the greater nutritious and medicinal value of food items such as oat, buckwheat and finger millet, the preference for rice has been rising. This is also due to lack of awareness among consumers and lack of skills to prepare other food products. A variety of breads and dishes can be prepared from these commodities but most of the people in Nepal are unaware of those recipes. Food import figures of Nepal have also swollen because, very interestingly,
Red Bull import data have been lumped together with rice import data. Yet,
there are fears that imports may rise further due to the fuel crisis as petroleum products are required in numerous agricultural operations.
Considering possible food shortages, Nepal should devote greater attention to boosting food production, accessibility and people's incomes. Increasing awareness about food utilisation is another aspect that can contribute to increasing food availability. The Department of Agriculture is very concerned about this and has launched various programmes related to food security. In this context, boosting income generation activities through various youth-focused programmes, pocket-based programmes, and subsidies and agricultural insurance programmes may be effective. The utilisation of locally-available foods will greatly reduce the overdependence on rice and imports.
GC is Director General of Department of Agriculture
---
---