Putting people first
Nepal needs to take cue from Haiti and involve locals to make reconstruction efforts effective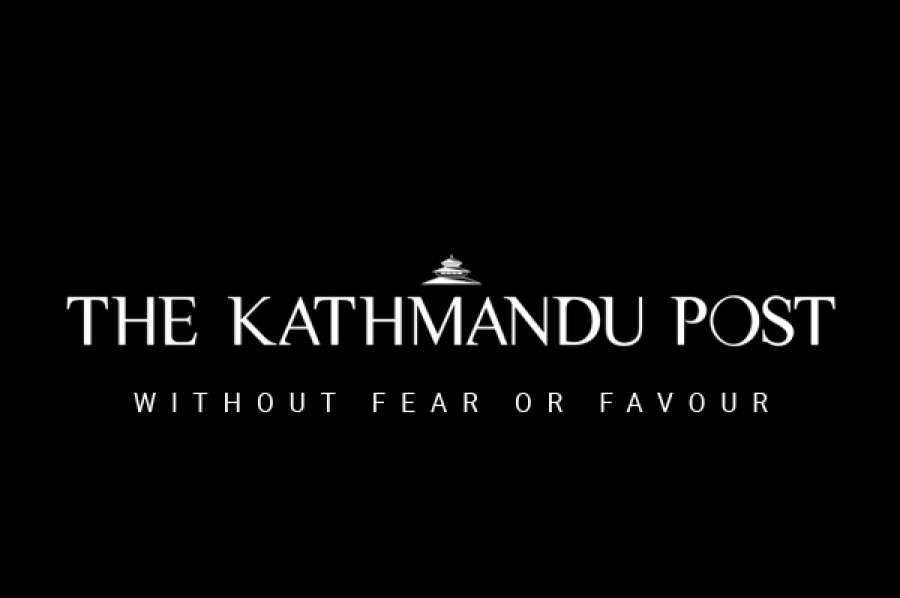 bookmark
Published at : July 7, 2015
Updated at : July 7, 2015 08:24
The aftermath of the April 25 earthquake and its subsequent temblors reminded me of my own childhood. When I was young, I disliked summers and monsoons. To me, these seasons were synonymous with storm, thunder, rain, lightening and hailstones: it would get too hot, but there was no electricity; the wind would blow away the thatch roof of my home time and again; and when it rained, we were forced to put glasses, bowls and buckets in places where the roof was leaking. I disliked the monsoon so much back then that I always prayed for it to end.
Times have changed, and even some of those living in remote parts of the country have seen flickers of development in the form of mobile phones and electricity. But, sadly speaking, houses in the rural areas have remained more or less the same. And given the three devastating jolts these traditional mud structures encountered in a span of less than three weeks, it is not hard to imagine that most of the houses must have collapsed, burying lives and properties inside, and forcing those alive under tarpaulins, along with herds of cattle, in this rainy season.
The Haitian experience
Even so, the donors' conference on June 25, exactly two months after the Great Quake, brought hope that with we will be able to reconstruct the country with international support. But along with this hope, there is also a fear that much international involvement will see the country become the next Haiti. Considering this scenario, it is worth mentioning the discussion that I had with six Haitian friends, all of whom are working in the government or I/NGOs.
According to them, after the US, the UN and other international organisations decided to intervene in Haiti following the 7 magnitude earthquake of 2010, the solidarity that could otherwise be found among the people there suddenly diminished. It was an outcome of scrambling for aid and benefits among the masses, which resulted in lack of cooperation among victims.
Also, although 5,000 international organisations entered Haiti, the majority of them were there to safeguard their own interests and directives. And while focusing on the distribution of relief materials, they failed to mobilise local resources and expertise.
The other factor that became a major setback for Haiti, according to my Haitian frinds, was the lack of proper vision and planning on part of the government. The Haitian government was new, in transition, and unable to deliver a long- term plan even after two years.
Then there was also the issue of unequal and haphazard distribution of aid. Port-au-Prince, the capital of Haiti, saw its population swell by 30 percent because of the huge amount of aid concentrated there. In many cases, while victims were scrambling for the aid, those not affected by the quake were found to be benefitting from it.
If we want to introduce proper plans and policies to effectively manage the post-disaster scenario, we have a lot to learn from Haiti.
Let locals lead
In Nepal, as the process of reconstruction begins, we need to bear the experience of Haiti in mind and also learn from our relief efforts in the past two months. What Nepal could do now is to bring back migrant workers. For this, the government has to provide compensation to those who are willing to come back and also lobby with countries such as Korea, Malaysia and Gulf nations where most Nepali migrant labourers are concentrated. Second, there is need to create agriculture-based employment. This could be done by formulating conditional cash-transfer programmes wherein people get paid in return for farm work. However, such a programme needs to be devised in consultation with affected families and communities and be based on their demands, instead of imposing on them.
Third, the process of reconstruction, whether it is public or private infrastructure, should be lead by the community. Locals must lead the reconstruction of schools and healthposts. With regards to building roads, hydropower project and other large infrastructure by private or public companies, locals can act as watchdogs and ensurethat they strictly adhere to the construction codes.
Fourth, the government must effectively monitor all actors involved in the process of reconstruction. In addition, the government needs to implement special programmes in collaboration with local NGOs for rural women, children, the disabled and other minority and marginalised groups. Lastly, the finalisation of the consitution and holding the local elections would also help make the reconstruction process more accountable.
Paudel is Founder/President of Action Works Nepal and author of the Madan Puraskar-winning 'Khalanga ma hamala'
---
---