The art of giving
The zeal and energy displayed by the youth in their response to the quake must be recognised and tapped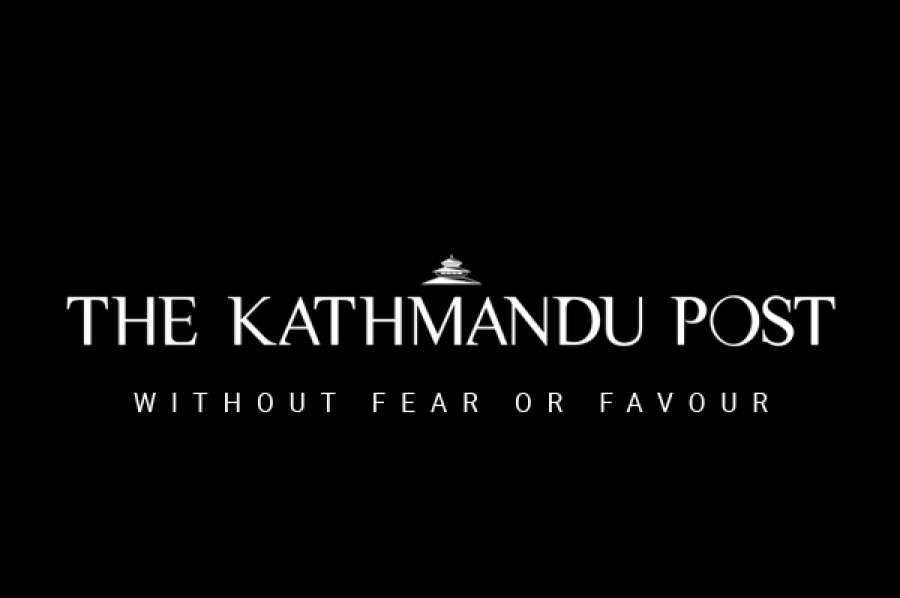 bookmark
Published at : June 14, 2015
Updated at : June 14, 2015 08:36
In the aftermath of the quake, the generosity that poured in to Nepal from all around the world has been extraordinary. People from all walks of life have stepped up, unconditionally and willingly, to contribute to help the nation overcome adversity. These selfless acts depict the realisation of responsibilities on the part of most citizens. Former US President John F Kennedy once famously said, "Ask not what your country can do for you, ask what you can do for your country." Today, Kennedy's words of wisdom have been aptly illustrated, mostly by the pool of compassionate and enthusiastic Nepali youths. Their ability to successfully internalise 'the act and art of giving' has helped to heal many wounds of this ailing nation. Youths' voluntary engagement—either by collaborating with recognised institutions and associations like The Red Cross, Federation of Nepalese Chambers of Commerce and Industry, or by starting their own relief groups like Jai Nepal Youth Group—has been highly commendable.
Realising differences
But we need to understand that the model and volume of contribution differ among different stakeholders. The government's role in providing relief will definitely vary from individual contributions, as their capacities vary. However, the most important thing is the intent behind the act of giving. Those who provide help should do so with humility and must treat survivors with dignity. Any government entity or individual bragging about their contributions will come off as immoral. Benevolent benefactors, who unconditionally take care of the needy, should always place their beneficiaries above them.
Power of the web
The role of internet and social networking sites, especially Facebook and Twitter, has been crucial throughout the recovery period. They have acted as digital catalysts in speeding up the task of relief and rehabilitation. Apart from the quick dissemination of much-needed information, these platforms have helped encourage and inspire people to join hands for a common cause. Friends' and colleagues' posts related to relief works and assistance motivated others to come forward and contribute within their capacities. The ability to donate funds online aided relief collection and made it easy for people to instantly show support.
In contrast, there were few instances which affected the spirit of the act-of-giving. Insensitive posts, baseless rumours and derogatory Bollywood celebrity innuendos were unbecoming of the mass of committed human-force. On top of that, photos showing so-called volunteers handing out a packet of salt while taking inappropriate 'selfies' irritated many people involved in aid work. The Indian media's coverage can be taken as a complete mishap. The wrong approach of the Indian media while providing information, reflected through the attitude of journalists and glaring factual errors, brought them under critical scrutiny. The #GoHomeIndianMedia Twitter fiasco was simply an outcome of the media's long history of insensitivity, characterised by inconsiderate journalism. Nevertheless, sidelining these infrequent distractions, people on a mission carried on with their philanthropic works.
Sustaining the spirit
The quake, it seems, has indirectly instilled virtue in the minds of many. But the challenge is to preserve the gains from this catastrophe. The zeal and rigorous participation of youth have been undoubtedly exceptional, but to sustain that spirit in the long-run and channel it into areas of development is a daunting task. To make this possible, concerned stakeholders need to discuss and identify ways that can help institutionalise this wave of altruism.
In the absence of sustainability in terms of resources, the drive and zeal of these youths might get weakened to some extent. Therefore, along with developing opportunity to work, behavioural conditioning can be integral in safeguarding the current attitude. The government by acknowledging the youths' efforts and encouraging, supervising and supporting them could help nurture a sense of belonging in the youths. Their contribution and potentiality deserve serious thought. At least for once, there is a great opportunity for our leaders and politicians to rise above their stereotypes and to show character by handing over power to the next generation.
Paudel is associated with Sarwanam Theatre as an actor \\and director
---
---