Conspiracy of silence
It is high time we began questioning, debating, and discussing menstrual taboos more publicly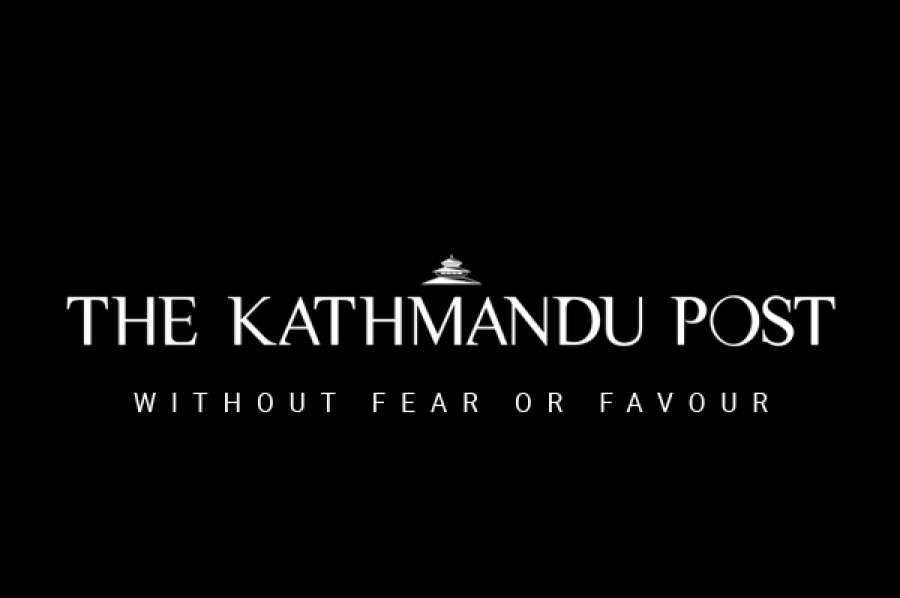 bookmark
Published at : May 28, 2015
Updated at : May 28, 2015 07:01
In the aftermath of the quakes, one commendable aid effort has been the attempt to meet the needs of menstruating women and girls. Individuals and organisations are joining hands to prepare and distribute menstruation bags (mahinawari jhola, also referred to as 'dignity kits') to quake-affected women. However, challenges remain as to find ways to address menstrual taboos that are engrained in our social norms and practices. Thus, this article is an attempt to create a public discourse on this topic, particularly in the context of Menstrual Hygiene Day, a global initiative to spread awareness about menstruation hygiene, which falls on May 28.
It is natural for women to generally menstruate every 28 days. This is a biological process that is linked to reproduction. Still, there are multiple menstrual taboos prevalent in society, such as forbidding menstruating females from touching other people and prohibiting them from participating in religious and community activities during their periods.
Still unacceptable
In Nepal, a country with multiple religions, diverse ethnicities, castes, and geography, menstrual taboos and rituals vary, further complicating the situation. While some religions and castes are more liberal than others, geographical location and family type (nuclear or joint) also make a difference in the forms of practices. Till date, the humiliating tradition of 'chhaupadi'—the ritual isolation of women during periods, forcing them to live in animal sheds—is practiced in Far- and Mid-Western Nepal.
Menstrual taboos prescribe girls and women many do's and don'ts during periods, restricting their choices and subjecting them to seclusion and discrimination. At times, menstruating girls and women are even forbidden from eating together with other members of their family, entering rooms with carpets, and even entering the kitchen. Some even refer to it as a 'monthly ostracisation' and it can result in low self-esteem, the development of an inferiority complex, and long-term implications that hinder women's empowerment.
Gradual resistance
Even now, discussing the menstrual cycle or questioning socio-cultural practices associated with it remains confined to a small circle consisting predominantly of women. Often, religious norms discriminate against women and girls having their periods, thus rendering it a sensitive political topic that not many would like to discuss, question, or initiate a public debate on.
Fortunately, of late, a new generation of women and girls have begun questioning such ill-practices. While some of them are courageous enough to rebel against and defy such practices altogether, many seem to be covertly conforming to and/or are forced to adhere to such practices due to family pressure. Then, there are other girls and women who strictly follow such practices, while others do not. In between them are a large number of girls and women and their families that have their own way of doing things.
A growing number of families and their female members also pretend to adhere to such menstrual norms before others, but in reality, they do not. Some other members of society, regardless of their gender, oppose such practices in public, but religiously follow them in private. In these situations, what implications do these behaviours have for issues surrounding the integrity of women, and what message will they convey to future generations? Many say, 'We do what we do because they are our social norms and values…this is what our culture prescribes.' Such people want activists to look elsewhere for a solution. But the question remains: 'What are you doing to change this state of affairs?'
A better future
There could be three plausible ways to address the prevailing woes of menstruation.
First, the very terminology used to describe a menstruating female in Nepali society needs to be reviewed. The terms 'para sareko,' meaning one who has moved aside, and 'nachune bhayeko' (someone who has become untouchable) are the common phrases used to describe menstruating women. These phrases are derogative and demeaning towards girls and women. Why not just use the term 'mahinawari,' meaning a monthly process, while referring to menstruation?
Second, it is the right of every menstruating girl and woman to live a dignified life free from discrimination and stigmatisation. It is important that every individual in the household is caring towards and understanding of women's biological changes at play. Women and girls need an environment of support and care, rather than that of fear, subservience, discrimination, and shame. In addition, they need adequate nutrition and rest during their periods. Moreover, it should be a personal choice for girls and women to inform anyone whether they are menstruating or not.
Third, to bring about much-needed change in society, we should start questioning, debating, and discussing socio-cultural practices related to menstrual taboos more publicly. We should continue to question traditional norms and values that humiliate girls and women and infringe upon their human rights. We ought to support those who question such practices and help create a non-discriminatory environment at the household level, enabling female family members to lead a dignified life. We can also take support from leaders, along with other public figures and change-makers, who can, through mass awareness campaigns, contribute to changing the mindset of the public.
Coming back to the quake and its responses, it is a positive sign that people and organisations have thought to address the needs of menstruating girls and women. But this is a short-term response, in the longer term, it is important to start questioning what we practise and observe and find solutions to free women from taboos associated with what is a perfectly natural phenomena.
Adhikari holds a Phd from the Centre for the study on Women and Gender, University of Warwick, the UK
---
---