Ban the banda
UCPN (Maoist) has come to a belated realisation that bandas are no longer effective at achieving political goals; others should follow suit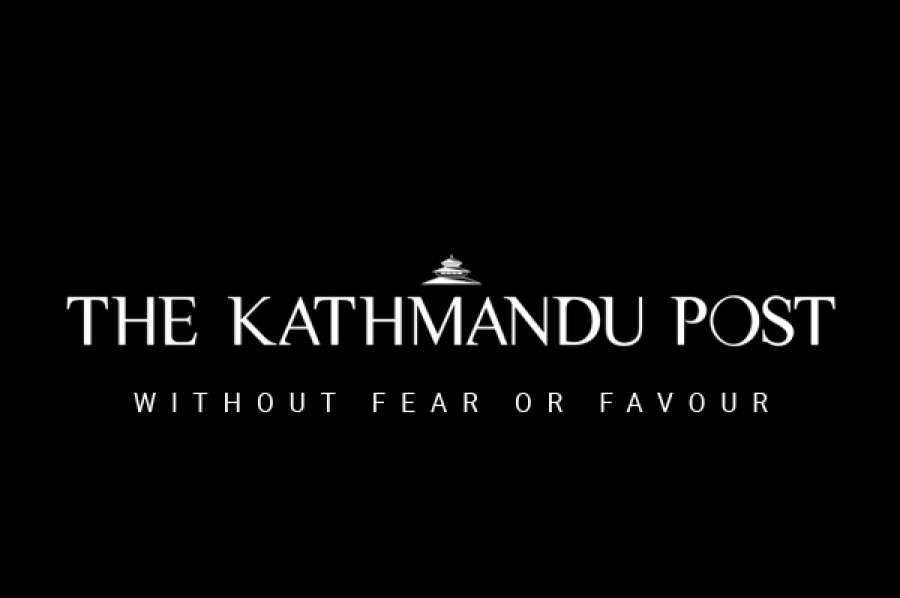 bookmark
Published at : April 14, 2015
Updated at : April 14, 2015 08:57
Last week, UCPN (Maoist) Chairman Prachanda abruptly cut-short the three-day nationwide strike called by the opposition. This move surprised many within the 30-party opposition alliance, as Madhes-based and ethnic parties had strong reservations over recalling the strike. The Madhes-based parties are now charging that Prachanda withdrew the banda after making a 'hidden deal' with ruling parties on power sharing in government.
Others, meanwhile, assume that the parties are now close to consensus on contentious issues of the new constitution, given Prachanda's amenable move. But these are partial truths. The UCPN (Maoist) cancelled the banda after a realisation that lacking broad public support, strikes cannot be effective tools for achieving political goals.
A belated realisation
This is a correct and objective evaluation. The primary opposition party has concluded that it should seek alternatives to banda and strikes. This should serve as a lesson to other parties as well. In an internal party meeting, Pushpa Kamal Dahal reportedly admitted that it had become futile to impose a shutdown when the people are opposed to it. That is exactly what happened during the 30-party alliance's three-day general strike.
It took a long time for the Maoists to reach the conclusion that unpopular bandas can be catastrophic for the party. There was a time when bandas and strikes served as a tool to corner the government. During various political movements in the past, including the 2006 Janaandolan, bandas played a vital role in ushering in political changes. In 2006, the Seven Party Alliance (SPA) and the Maoists jointly called an indefinite strike, which was greatly supported by the people.
But after the successful 2006 Janaandolan, no bandas have been successful. Instead, the people have started to actively oppose bandas, irrespective of which party calls it and whatever its agenda. In May 2010, the UCPN (Maoist) called an indefinite general strike by bringing in thousands of party cadres to Kathmandu. At that time, the Maoist party was vibrant and there was a great presence of cadres on the streets. Still, Prachanda withdrew the strike after four days due to outrage from the people. At that time, Maoist leaders had lashed out at Kathmandu residents for not cooperating with their banda.
In the past, even fringe parties were able to cripple various parts of the country by calling strikes. Now, the scenario has changed as the people are vocal in their opposition to any attempt to curtail normal life. The past inclination to create a climate of fear to enforce a strike does not work anymore. Some Maoist parties, including those led by Mohan Baidya and Netra Bikram Chand, called strikes in the initial days of their formation, but abandoned their bandas after public backlash. Even major parties like the Nepali Congress, the CPN-UML, and the UCPN (Maoist) are not able to impose strikes for more than a day or two. In their November 2013 election manifestos, all parties committed to not calling any more bandas. Unfortunately, this commitment has not translated to action.
Seeking alternatives
The need of the hour is for the major parties to work together. When the NC, UML, and Maoists, along with civil society and the media, worked together, they were able to overthrow the monarchy and establish a republic. Even today, these parties are together in the Constituent Assembly, despite the opposition hitting the streets temporarily. The parties certainly have differences, but the people believe that they are capable of sorting out these issues through dialogue and negotiations. That is why the recent banda saw such massive opposition from the people, ultimately leading to its cancellation. Even cadres of the opposition parties are disillusioned, as their leaders spend one week in negotiations and the next week in the streets.
Parties must internalise the fact that a protest does not have to mean a banda. They need to seek alternative forms of protests to make their voices heard. Of late, many cite the satyagraha of Dr Govinda KC, which drew the support of a large mass of people, as a model of protest for the parties as well. It is telling that even the government was forced to bow to Dr KC's protest.
The alternatives before the parties include the occupation of vital places, large-scale demonstrations, sit-ins, civil disobedience, boycotts, and passive picketing. Parties are sticking to bandas and shutdowns because they want to mobilise their cadres. But these bandas inevitably end up becoming violent. Various forms of non-violence protest and form of persuasions can be applied in our context, if there is political will.
So, the UCPN (Maoist) party, although belatedly, has realised that it needs to change its mode of protest. This time around, even Maoist cadres and sympathisers were vocal critics of the banda on the social media. And this is very understandable, as the common people end up paying the price, not the government. More or less, every banda has been violent, despite the banda-calling party's assurance that they will be peaceful. Little good has resulted from such strikes, except for a few historical movements. The parties can no longer justify bandas unless they have a big national agenda behind them.
Under the ban hammer
Of course, protests and demonstrations are essential rights in a democracy but for bandas enforced by a threat of violence, it is better to ban them forever. It would be best to take concrete steps to completely outlaw bandas through legal and constitutional channels. As there are various other forms of protests available, it would not be against democratic norms to ban bandas. Next door, India's Supreme Court, in 1998, banned bandas. Our judiciary too can play a proactive role in banning such strikes, as a few writs in this regard have already been filed at the Supreme Court.
A banda should be a voluntary choice for the people. It is a breach of essential human rights to force people to stay home under threat of violence. Party cadres indulge in vandalism, arson, and hooliganism, which cannot be justified in any way. Bandas only promote the culture of terror. It would be to the opposition's credit to announce that it has completely abandoned bandas. If they stick to this promise, it would only help them gain more support from the people in favour of their consensual approach to constitution drafting.
Bhattarai is with the political desk at the Post
---
---