Race to the top
Developing mountaineering as a competitive sport could be a unique way to promote prosperity on the mountains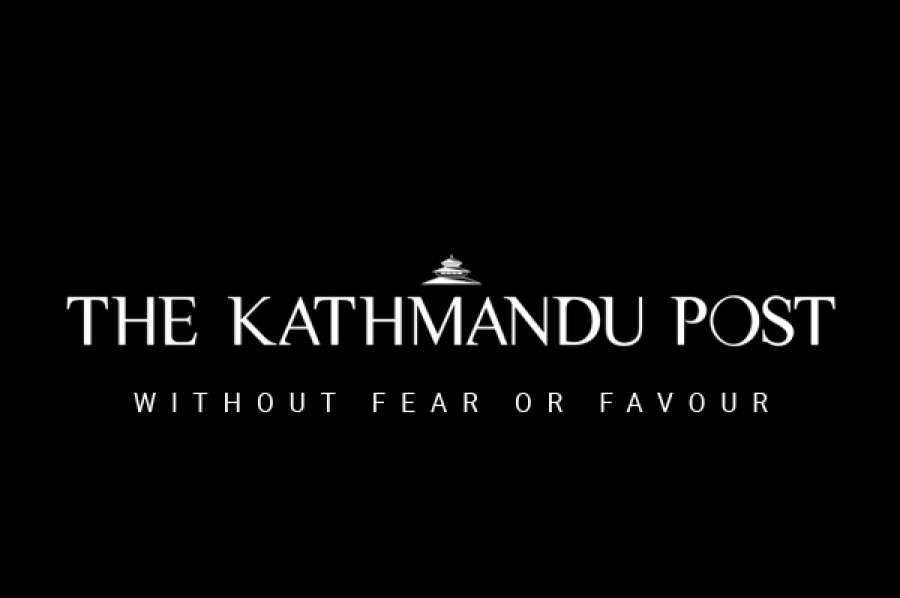 bookmark
Published at : April 30, 2014
One of the basic parameters of any nation's economic success lies in the successful management of its advantages—which may primarily come from the endowment of its natural resources—along with its capacity to channel, improve and harness labour, capital and technology. Even though Nepal is resource rich, one core reason for the dismal performance of our economy is the lack of prudent vision, along with proper management insights of our major economic assets, one being Everest. The comparative advantage of the Nepalis and Chinese lies in our share of Sagarmatha.
Rather than discussing our past failures, this article will attempt to share a vision of how we can cash in on our mountains for the prosperity and marketing of our great country via converting mountain exploration into a viable form of competitive sports for both individuals (alpine style) and teams. This could be a novel approach to ensuring security for all stakeholders to adapt to climate change and the physical adversity of the mountains. Unfortunately, with the recent death of 16 Nepali mountaineers on Everest, 2014 has been declared a 'Black Year'. The future, nevertheless, can potentially become 'scintillating Everest years'.
Mountainous advantage
Nepal's comparative advantage lies in its share of the 'Third Pole' with mountains of various heights, including Mount Everest. We are home to many mountains, with 1,500 peaks above 5000m, 90 above 7,000m and eight above 8,000m; many smaller mountains and hills near 3,000m and 4,000m.
Adding value to these mountains is one way to promote Nepal globally while simultaneously charting sustainable development for mountain ecology. Small endeavours using Everest simulations (video games) have already been undertaken to provide leadership lessons to students in universities worldwide. However, value addition on a large scale to benefit the people of the mountains can only be done through the development of a mountaineering sport, a model that suits the member countries of the Third Pole, a huge market of 3 billion people.
So why should mountaineering be developed as a sport? The obvious answer is that the world needs to see the risk and the thrill that is involved in mountaineering to understand the peril borne by our 'Himalayan tigers'—the Sherpas—and truly value their effort. Although comparisons are difficult, owing to large difference in time at, or exposed to, risk, the per participant mortality rate for mountaineering is general has been estimated as roughly five times that of military personnel deployed to occupied Iraq during 2003-2006. Yes, there is danger. So only what is acceptable to Sherpas, whose livelihood is based in mountaineering, should determine the nature, rules and ethics of the sport. Further innovation in existing technology can reduce the existing risk significantly. The spirit, risk and rush of being on the top of the world are what would make it glorious to take part in such a sport.
Developing a sport
Our travel agencies, therefore, should not just focus their core products in the continued form of commercial exploration, which has led to unhealthy competition and unwanted risk, but they also need to look beyond if they have any concerns regarding Sherpas and their welfare. If provided with resources, all players should have the opportunity to compete to be the fastest to climb Nepal's many peaks. The skills showcased can make them future stars. Furthermore, mountaineering, if converted to a lucrative sport, can draw other ethnic groups to continue the tradition of mountaineering hand-in-hand with the Sherpa community for the preservation of the mountain expedition culture—traditional, recreational and commercial.
How to make a sport out of mountaineering is perhaps the most interesting question. The simple answer is through the integration of expedition; information technology and data analytics; conservation and mountain development; medical support; tourism; clean energy; sustainable agriculture; recreational spas; mountain mobility (cable cars); entertainment; establishment of mountain clubs; and incorporating existing technologies with the skills of the icefall doctors within the Sherpa community, without wh-om Everest has no arms. This means that we need to build a chariot like the Mach-indranath rath, where stakeholders learn form each piece of wood laid out so that the chariot can move and rains can begin.
Players should establish their training via seasonal practices perhaps in the spring so that the autumn season can be dedicated for the sport, or vice versa. All size mountains from 4000m and above should be opened for attempts by players in an incremental fashion to improve their fitness, skills and points collected.
The material requirement on any expedition is climbing gear—oxygen, ice axes and tents, which are great spaces for sponsorship. The efficient cause is putting one foot in front of the other in extremely vulnerable situations, which is what has been happening but not in the spirits of sport. The formal cause is the route you plan to take, an amazing area to put virtual routes within 3D maps of mountains to help players and managers. The final cause, best explained by British mountaineer George Mallory, who died on Everest, is "because it is there". The final stage, on the highest peak in the world, could be staged with the kind of celebrations, fiestas and parties that the world will remember and look out for more. The stress of climbing Everest can be reduced and its sanctity preserved for just the last epic end of a year-long season. The sport will be 'man v nature' with support from robotics.
Using technology
To add to the thrill is the potential to use technology such as Google Glass and other body devices for direction and information, where robotics play a vital role in managing supply chains, recording videos and collecting trash. Google balloons can be developed to support communications and provide vital information on weather conditions for players. Close satellite viewing or viewing via drones can pre-inform players of a possible avalanche, one of the core reasons for death on Everest.
Electrifying select practice peaks, including Everest, via Tesla through renewable energy will make the practicing possible even at night. Since more people die while descending rather than ascending, a cable car on the top of peaks can bring those who want to have one type of game ending at the top. Surround sensors and body condition measuring medical devices can also ensure the health and safety of players.
Sponsorships and ad space will make the sports expandable to all other countries. Marketing to a global audience via YouTube and social media should not be very difficult, further expanding ad space for local products to promote them around the globe. Everest, being the highest peak, will only be used for the final event. The mission of competitive sports on Everest remains unflinching, 'on the mountains, every life matters'.
Dhakal is president of 8848 Inc


---
---