President sends bill to amend Citizenship Act back to Parliament for review
The bill endorsed by both the houses of Parliament was sent to Sheetal Niwas for authentication on July 31.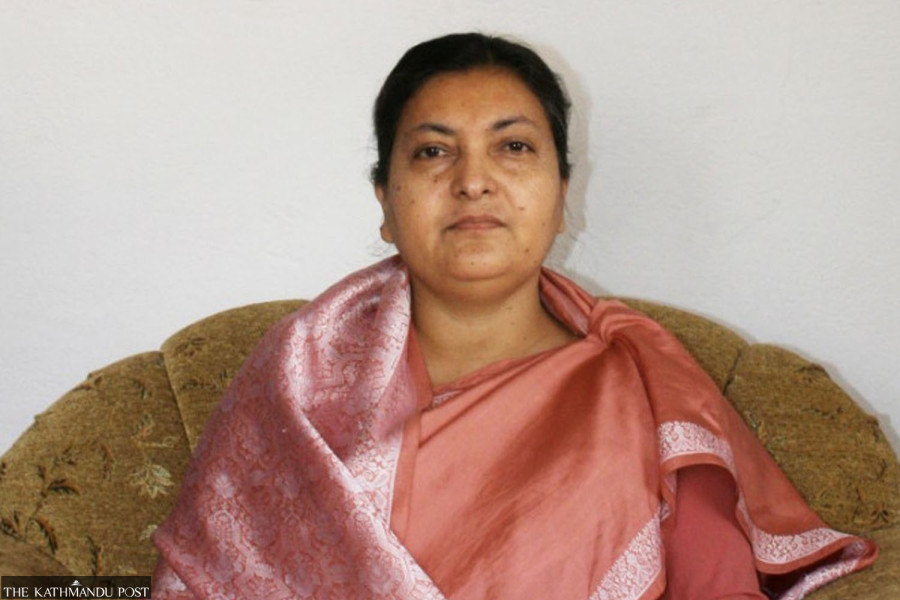 Post File Photo
bookmark
Published at : August 14, 2022
Updated at : August 14, 2022 20:42
Kathmandu
President Bidya Devi Bhandari has returned the amendment bill on Citizenship Act to the federal parliament for a review.

The Speaker had sent the bill to Sheetal Niwas on July 31 for authentication after both the houses endorsed it.
According to a statement issued by the Sheetal Niwas, the President sent the bill back to the House for a review on Sunday.
"The President has sent the amendment bill on Citizenship Act to the House of Representatives as per Article 113(3) of the constitution citing that it needs a review," states a statement issued by Sagar Acharya, spokesperson for the President's Office.
A bill, passed by both the houses, becomes a law only after the President's seal.
The delay in authenticating the bill by the President had raised concerns among a section of people.
The constitution, however, allows the President to take up to 15 days to study the bill before approving it or sending it back for a review.
Sheetal Niwas sources last week told the Post that President Bhandari was in consultation with experts and members of the public.
There were concerns among the parties that foreign women must not be granted citizenship immediately after their marriage to Nepali men and that there must be a cooling-off period.
However, later almost all parties in Parliament had consented to the bill and endorsed it.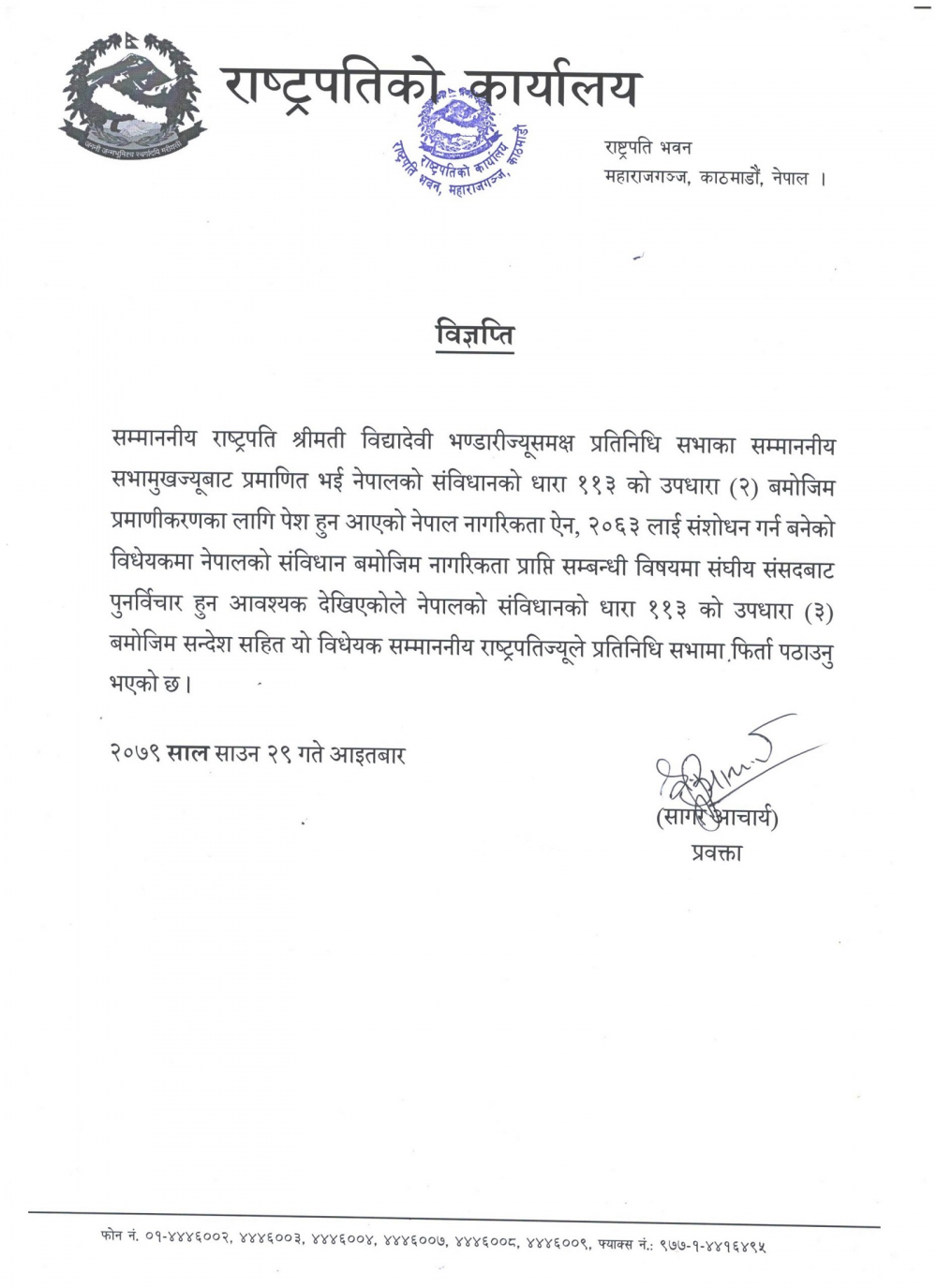 ---