Parliamentary panel sought to probe Sundar Harijan's death in prison
Harijan died in Rolpa jail on May 16 under suspicious circumstances.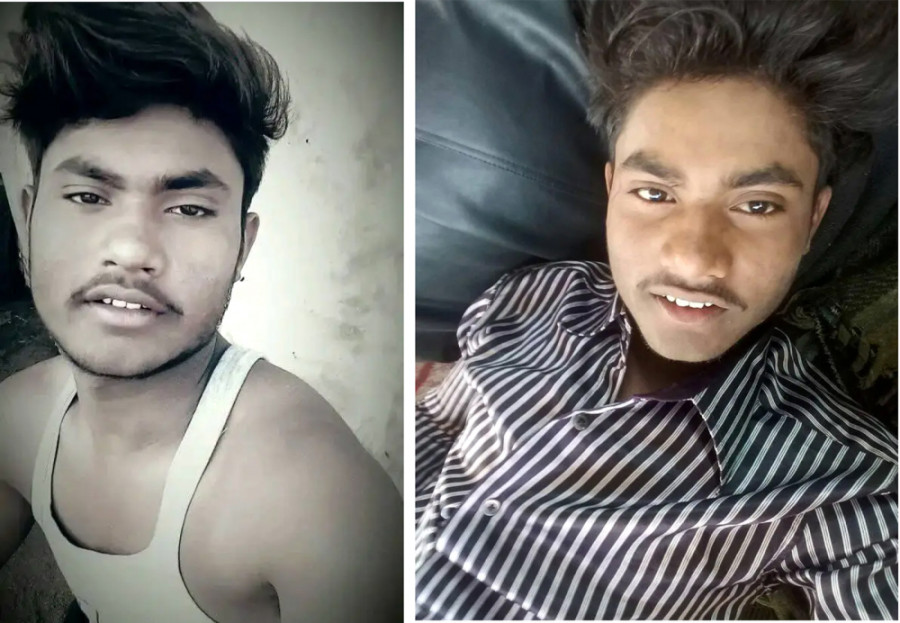 Sundar Harijan Image via Harijan's family
bookmark
Published at : May 31, 2022
Updated at : May 31, 2022 14:10
Kathmandu
A parliamentary probe committee has been sought to investigate the death of a Dalit youth inside a prison.
Speaking at Tuesday's meeting of the House, Anjana Bishankhe, a lawmaker from the CPN (Maoist Centre), demanded that Speaker Agni Sapkota form a parliamentary panel to probe Sundar Harijan's death in Rolpa Prison.
Harijan was found dead on May 16 and the cause of death was reported to be suicide.
What has made the case more complicated is that he was serving time instead of another criminal Bijay Bikram Shah.
"Since the judiciary is also linked with this incident, a separate parliamentary committee should be formed to investigate the case," said Bishankhe. "This incident has raised serious questions over Nepal's whole legal system, security mechanism and the governance system of the state."
Bishankhe, who is also a Dalit and women rights activist, said Harijan's death has become an example of how the government and the legal administration have been functioning and how the rulers have been misusing state mechanism against the poor, Dalit and children of the country.
Following Harujan's death, the government had formed a probe panel led by director of the Department of Prison Management, Jharendra Chapagain.
The panel has already submitted its report to the Director General of Department of Prison Management, Basudev Ghimire, saying there was no involvement of the prison administration in Harijan's death.
Shah was sent to jail for extortions and his involvement in organised crime and he would have been released on March 6 next year. He, however, was released on January 12, 2020 as Sundar Harijan who was jailed on charges of mobile theft.
---