Social Welfare Council, non-profits seek profit regime
The objective is to ensure that non-profits sustain themselves as social enterprises and don't depend on donors to fund their programmes, they say.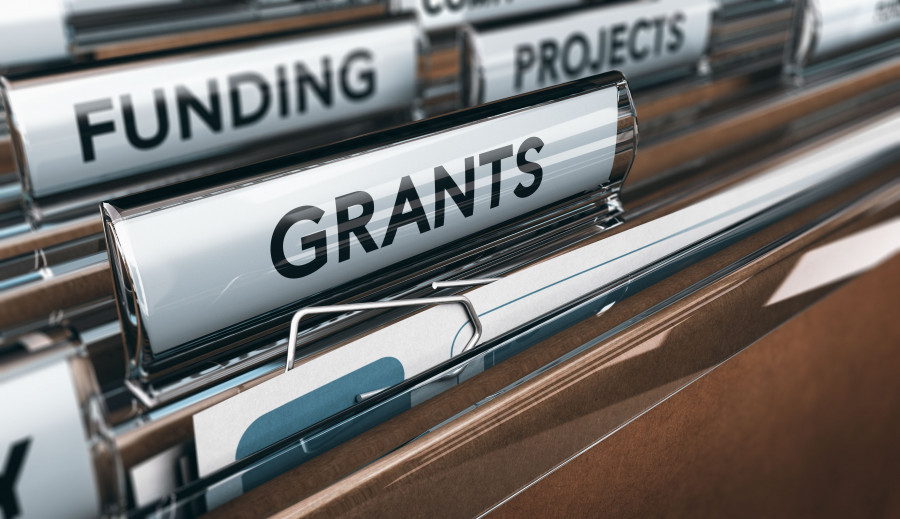 Shutterstock
bookmark
Published at : October 10, 2020
Updated at : October 11, 2020 08:15
Kathmandu
The Social Welfare Council and non-governmental organisations are planning to lobby for legal provisions to allow nonprofits to make profit, but not share it with members.

The move comes as part of the council's efforts to ensure projects run by NGOs are sustainable, and such organisations provide a platform for social entrepreneurship. It also follows the government's recent announcement that it plans to come up with an integrated social development law, which will, among others, repeal the Associations Registration Act 1977 under which NGOs are currently registered.

"When the government starts formal discussion on the new law, we will propose that NGOs be allowed to make profit without sharing it among their members," said Pushkar Khati, member secretary of the council.
Although formal discussions on the law have not begun yet, the council and the representatives from various NGOs say there have been discussions among stakeholders.
The council's policy and programmes introduced recently states that measures would be introduced to make social organisations self-sustainable through social entrepreneurship development. The organisations will be mobilised in an organised way to aid the development of entrepreneurship in society and create employment, it said.
Even though the prevailing laws don't not explicitly bar NGOs from making profit, they can't do so as the district administration offices have been authorised to terminate their registration if they work against their own objectives.
"Under the current practice, once the project period is over, the NGO's achievements during the project period can't be carried forward," said Khati.
By 2025, the policy aims to ensure that at least two percent of the entrepreneurs in the country work in the social sector.
"Currently, most NGOs are largely limited to providing skill training. We want them to go one step further and help potential entrepreneurs start enterprises and help them sustain," said Khati. "If we succeed in this endeavour, NGOs will also be able to sustain themselves."
NGOs have long been lobbying for the government to allow them to make profit to sustain themselves financially.
"We have long been lobbying to ensure that NGOs be allowed to make profit," said Jitram Lama, president of NGO Federation Nepal, a grouping of local NGOs. "Our lobby is guided by the intention to rid Nepali social organisations of their dependence on donors."
Lama said that they have envisioned profit-making NGOs as cooperatives. However, they won't share the profit they make the way cooperatives do.
According to him, the issue received prominence after Parbat Gurung was named Minister for Women Children and Senior Citizens.
An official of the ministry, meanwhile, said a formal discussion on the issue is yet to take place.
"The issue of new laws to govern NGOs has been incorporated in our annual programme. But we haven't had a formal discussion at the ministry," said Tek Raj Niraula, spokesperson for the ministry.
There are over 51,513 NGOs affiliated with the council as of last fiscal year 2019-20. Most of them work on programmes financed with aid and grants from national and international agencies.
Although NGOs are registered with the district administration offices as non-profit organisations, the Act Relating to Institutions Acting as Financial Intermediary-1998 opened the door for them to work as financial intermediaries after getting necessary permits from the central bank. A number of NGOs were then permitted to carry out limited banking activities.

After such NGOs started making profit, many district administration offices declined requests to renew their registration arguing that they can't be engaged in business.
Meanwhile, critics argue that the talk of making NGOs self-sustainable has been around for a long time, but little progress has been made so far. According to Shiva Poudel, policy analyst at the Association of International NGOs in Nepal, the government's insistence on making NGOs self-sufficient is limited to words.
"I have been listening to such rhetoric for the last four-five years. But the government is not ready to support them to become self-reliant," he said. "Agencies such as the Office of Auditor General questioned the involvement of a number of NGOs in income-generating activities. But the government didn't defend the NGOs."
According to him, making NGOs self-reliant is important to ensure that they are not donor-driven. "Some of the foreign donations come to serve certain political interests," he said.
He also added that the government should provide funds to NGOs to make them self-reliant. "Instead, the government is more focused on how to tax the NGOs," he said.
---
---