When less is more
Joshua Fields Millburn, the New York Times-bestselling author and filmmaker, discusses minimalism and what viewers should take away from his documentaries about this practical lifestyle.

A scene from the documentary 'Minimalism', which shows Joshua Fields Millburn (left) and Ryan Nicodemus in one of their book tours. Screengrab from YouTube
bookmark
Published at : November 10, 2023
Updated at : November 10, 2023 07:22
Whenever I think of minimalism, 'Gravity' by John Mayer starts playing in my head—especially the line that says, 'Twice as much ain't twice as good.' The concept is highly relevant for us in this day and age when everyone wants to have more of everything.

Recently, Joshua Fields Millburn and Ryan Nicodemus, popularly known as The Minimalists, have emerged as symbols of simplicity and purpose. Netflix actors and New York Times–bestselling authors, podcasters, filmmakers and public speakers, this duo has been instrumental in promoting the minimalist lifestyle through their documentaries 'Minimalism' (2016) and 'Less Is Now' (2021). The latter was nominated for an Emmy award in the 'Outstanding Directing Team for a Single Camera Daytime Non-Fiction Program' category in 2022.
When Fields Millburn and Nicodemus began creating documentaries, their mission was to craft compelling narratives and share stories of diverse individuals who had embraced minimalism as a way of life.
"Our documentaries are windows into the lives of people who have discovered that minimalism is not a radical lifestyle; it's a practical lifestyle that can benefit almost anyone," says Millburn.
Their documentaries show how minimalism is not about deprivation. Instead, it is a lifestyle that offers individuals the freedom to focus on what truly matters, to declutter their lives of excess, and to find a profound sense of contentment in simplicity.
"The idea is simple," says Millburn, "Minimalism is the thing that gets us past the things we don't need so we can make room for the important things in life—which aren't things at all."
Through the stories of the individuals featured in their documentaries—families, entrepreneurs, architects, artists, journalists, scientists and even a former Wall Street broker—The Minimalists demonstrated that minimalism is not an abstract concept but a tangible and relatable way of life. It is a lifestyle that can be incorporated into everyday existence, guiding people towards a more intentional and fulfilling existence.
Millburn states, "Our films are an exploration of lives that have found the balance between materialism and minimalism, proving that it's not about rejecting all possessions but cherishing what truly adds value to our lives."
The documentary 'Minimalism' starts with the question, "How might your life be better with less?" Millburn and Nicodemus asked themselves the same question when they were on the verge of quitting their "American dream" corporate jobs years ago. The answer for them was easy—to simplify. "I learned that if I simplified my life, I'd have more time for my health, relationships, finances and passions, and I could contribute beyond myself in a meaningful way," explains Millburn.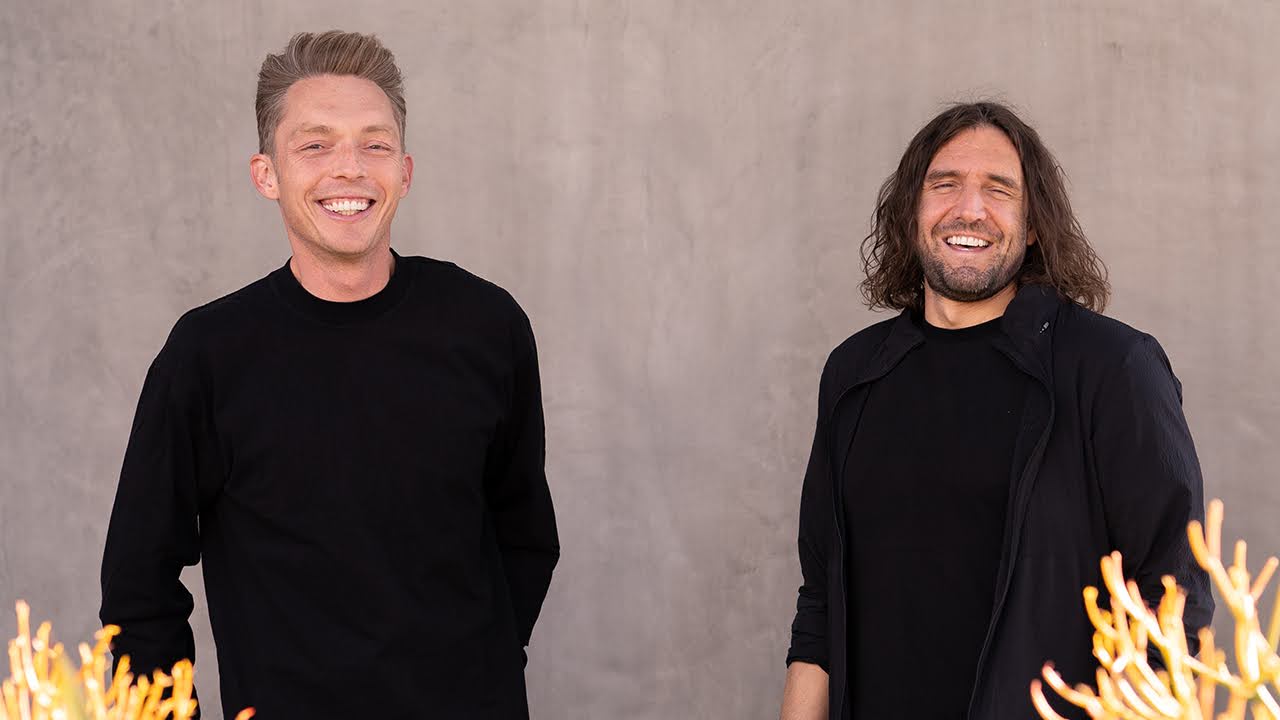 Millburn (left) and Nicodemus, also known as The Minimalists. Photo: Courtesy of DannyMartinez
They have summed up their ideas in an e-book titled 'Minimalist Rulebook: 16 Rules for Living with Less', which helps readers implement tips from the documentaries to real life.
Millburn's favourites among the 16 rules are: 'Spontaneous Combustion Rule', 'Just-in-Case Rule' and 'Minimalist Gift-Giving Rule'. The first suggests that it might be time to let go if an item doesn't bring relief or serve a clear purpose. The 'Just In Case Rule' challenges a common rationale for holding onto possessions—the idea that you might need them someday. And in a world often characterised by materialistic exchanges, Millburn's 'Minimalist Gift-Giving Rule' offers a refreshing perspective. This rule underlines the value of intangible, priceless gifts—presence, experiences, contributions and even smiles. "It encourages us to prioritise the moments and shared experiences that bring genuine joy and connection," he explains.
When asked about the effects they have seen on people through their lectures, publications and documentaries, Millburn states that the benefits are different for everyone. Some people regain control of their finances. Others improve their relationships. Some people take back control of their time. Others simply experience a calmer, cleaner home. This is why it is important to understand the concept and how it works on a personal level.
The team does get their fair share of criticisms, as viewers have various misconceptions about minimalism. At first glance, many think the point of minimalism is only to get rid of material possessions. However, Millburn shares that this is a fundamental misconception which often leads people to misrepresent minimalism as a superficial endeavour focused solely on reducing 'stuff'. While removing excess possessions is indeed an integral part of the minimalist philosophy, it is just one ingredient in a much larger recipe for a fulfilling life.
He adds, "Minimalists don't focus on having less, less, less. We focus on making room for more: more time, more peace, more creativity, more experiences, more contribution, more contentment and more freedom. Clearing the clutter frees up the space."
Also, in the documentary, Millburn shares how he began decluttering. "I started small. I removed one material possession from my life each day for a month," he remembers. The outcome of this daily practice was astonishing. After the initial month, he took finding what else he could get rid of as a fun little challenge. Over time, this practice made him realise the excess in his life.
As he embarked on this mission to simplify, Millburn delved into the corners of his life, searching through his rooms and closets, cabinets and hallways, car and office. He rummaged through his possessions, evaluating each item with a critical eye.
"The more you do it, the freer, happier and lighter you feel," he says, adding, "Once I saw the benefits, I knew other people would, too." This is why he wants the world to know that minimalism isn't a magic mantra for a happy life. Rather, it is a practical, accessible and transformative lifestyle that makes one see the value of what's important.
---
---