'Nepali films are more vocal and less visual': Narendra Mainali
Celebrated cinematographer Narendra Mainali talks about his journey in the Nepali film industry, his thoughts on where Nepali films stand visually, and the challenges cinematographers like him face.

Acclaimed cinematographer Narendra Mainali has already been a part of nine feature films and a few short movies. Photo Courtesy: Narendra Mainali
bookmark
Published at : September 8, 2021
Updated at : September 8, 2021 00:44
Kathmandu
In his nine-year-long career, Narendra Mainali, a cinematographer, has achieved what many aspiring cinematographers dream of. Mainali has been a part of many critically acclaimed short films like 'Bansulli'(2012) and 'The Contagious Apparitions of Dambarey Dendrite'(2013), which were screened at prestigious film festivals, including the Venice Film Festival and Abu Dhabi Film Festival.
Some of the mainstream movies in which he worked are 'Lalpurja'(2018), 'The Breakup'(2019), and 'Ghamad Shere'(2019).
Mainali has also received mentorship from many cinematic legends like Wong Kar Wai, Matthew Libatique, and several other renowned film professionals who have shaped his views about visuals and cinema, he says.
In this interview with the Post's Ankit Khadgi, Mainali talks about his passion for cinematography, thoughts on where Nepali films stand visually, and the challenges cinematographers like him face. Excerpts:
Please walk us through your professional journey.
Before I began working as a cinematographer, I was studying computer engineering. But I knew I did not want to be an engineer for the rest of my life as I was always interested in photography.
I started my career as a freelance photographer. However, with time, I became more attracted to the world of motion-picture photography. This led me to pursue a Bachelor's degree in Motion Picture Photography from Oscar College of Film Studies. I also participated in several workshops and masterclasses. I did a photography course at the Danish School of Media and Journalism in Denmark. In 2012, I attended a film masterclass at the Asian Film Academy that the Busan International Film Festival organised. The following year, I participated in Berlinale Talents, which the Berlin Film Festival organised. I also got a wonderful opportunity to receive mentorship from Wong Kar Wai, the famous Hong Kong film director, and Matthew Libatique, cinematographer of the Oscar-winning film Black Swan.
My career as a cinematographer kicked off with my first short film, 'Bansulli' (The Flute). Min Bahadur Bham directed the movie, and it was selected for the prestigious Venice International Film Festival in Italy. My next short film, 'The Contagious Apparitions of Dambarey Dendrite', which Pooja Gurung and Bibhusan Basnet directed, went on to have its world premiere at Abu Dhabi Film Festival in 2013. I did my first feature film only in 2014.
I believe it's because of all these opportunities that I became more serious about my art form.
Many people still think a cinematographer's role is to shoot visuals. Could you tell us more about the responsibility of a cinematographer in a film?
In my opinion, a cinematographer is a visual collaborator who works with a director to turn ideas into images. They are responsible for creating the look and feel of the film. A huge challenge in the career of a cinematographer is not just to create visually appealing images but to also portray the emotional journey of a character through the use of visual elements like composition, lighting, lens choices, and proportionate use of production design.
Most importantly, the role of the cinematographer is to elevate the vision of the director.
How do you turn a script or a story into visuals? What is your approach to work like?
In a country like Nepal, visual literacy is very weak. I believe that beautiful ideas come only through intense preparation. I like to sit with the director in the pre-production phase, break down the script, understand the characters and their goals, and thus develop a distinct visual style for the film, the director, and the production designer.
I believe that the personality of the character through whom we are telling the story should be in sync with the personality of the camera. If the character is happy, I want the camera to be happy. If the character is restless, I want to show it through composition, camera movement, and lighting.
Since you need to work closely with directors, how do you ensure that you guys are on the same page?
A film is the director's medium. Thus, I spend as much time as possible with the director in the pre-production to discuss and shape the film's tone, mood, and visual structure. I also like to take as many references from other movies or other art forms such as paintings, music, or photographs.
I like to spend more time talking about the structure of the screenplay. By understanding the character's state of mind, the cinematographer can create more meaningful images, which can directly communicate with the audience.
Furthermore, I like to get the storyboard done, so I am sure of the director's vision. Having a storyboard will make it much easier for me to translate the director's ideas into images.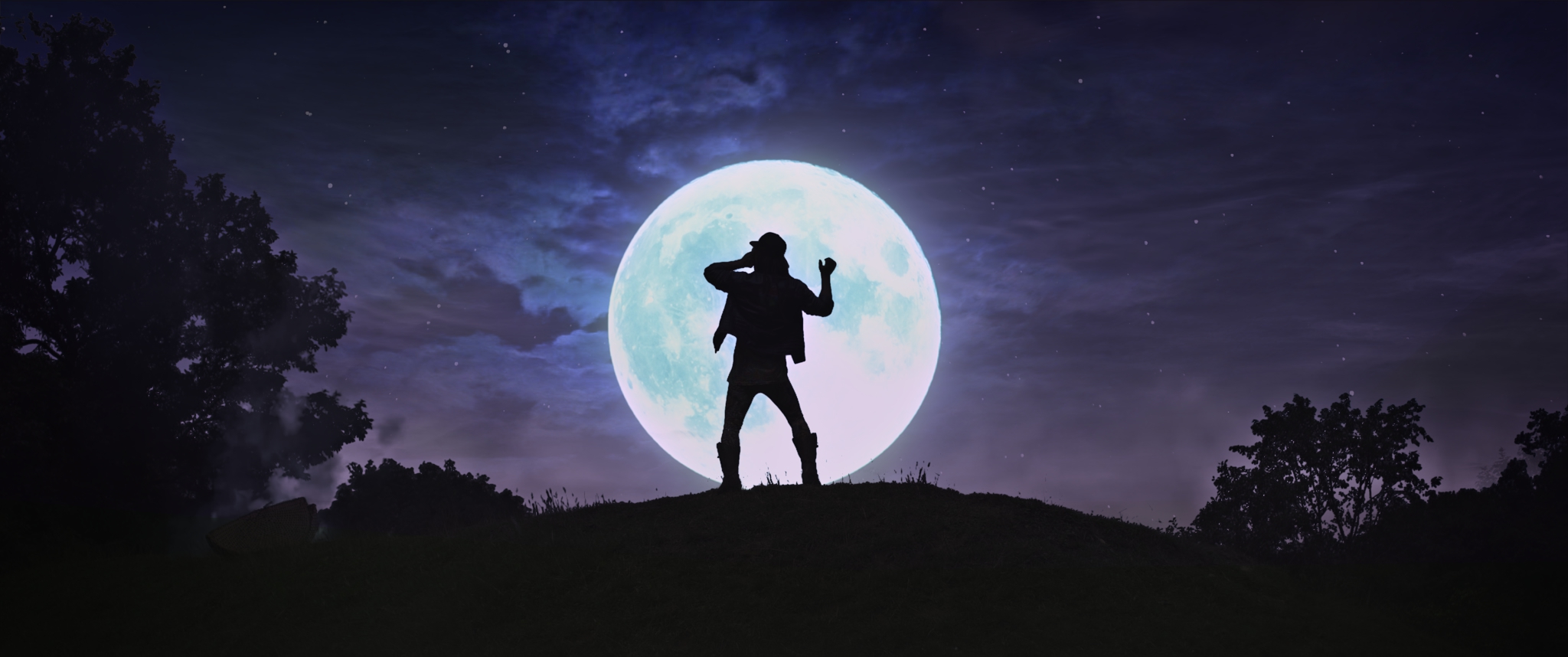 A shot from a scene from Lalpurja (2018), a Nepali mainstream movie, in which Mainali worked as a cinematographer. Photo courtesy: Narendra Mainali
You have been a part of several short movies and feature films. What are the differences that you find between these two entities?
Fundamentally, I do not see a lot of differences between shorts and features. We are there to narrate the story through the images, the way the director has envisioned. But most short films are purely driven by artistic motives, so cinematographers enjoy the freedom to experiment with visual style, camera formats, and lighting. Short films are more flexible in exploring different styles, whereas feature films require a certain discipline over form and content.
What are the other challenges that a cinematographer in Nepal has to endure while working?
Despite making more than 80 films every year, we struggle to find a cinematic language in Nepali films. Most of our movies are mere stitching of incoherent yet good looking postcard-like lifeless images.
One of the greatest challenges in the Nepali film industry is the lack of intent to improve our visual literacy. We have been trying to make the text look beautiful, but our visual literature is always ignored. That is the reason why Nepali films are more vocal and less visual. We rely heavily on dialogues and narration, which could be conveyed more effectively through the images. The power of visuals is far more convincing than that expressed through dialogues.
Through meaningful images, we can connect directly with the audience, and I think this is why most Nepali films cannot connect with the audience because we find an easy way to write the story and care less about how we can immerse the audience in the story.
What advice would you like to give aspiring cinematographers who want to pursue cinematography as a full-time career?
I would suggest they try their hands in documentary filmmaking before indulging in narrative work. Shooting a documentary teaches you to work fast, set the perfect composition, and observe natural light. Nature is the greatest teacher. The same space has a different personality when the light strikes at different times, creating a different mood and atmosphere.
Any particular cinematographer(s) whose work you would like to suggest to aspiring cinematographers and filmmakers?
Roger Deakins is my favourite cinematographer. I have watched all of his movies hundreds of times. His composition, lens selection, and the way he lights the scenes are simply perfect. His works beautifully immerse viewers.
Are you involved in any project(s) that you are excited about?
I recently finished working on 'The Secrets of Radha', a film directed by Subarna Thapa. The movie is about an emotional journey of a character named Radha, played by Shristi Shrestha, who goes on a journey to find her missing husband. The film also includes other well-known actors like Khagendra Lamichhane, Dayahang Rai, Saugat Malla, and Menuka Pradhan.
I am also in the pre-production of the film 'Jindabaad', written by Buddhisagar and directed by Nischal Basnet. We plan to start shooting once normalcy returns.
---
---