Queer-centric movies, series and documentaries young queer Nepalis recommend
This Pride Month, watch something queer-themed and better understand the vibrant LGBTIQ community.

Screengrab via YouTube
bookmark
Published at : June 21, 2021
Updated at : June 21, 2021 07:25
Over the years films and television series have heavily stereotyped and misrepresented queer characters. From using many problematic tropes—like showing gay men as hypersexual predators—to using transwomen as comic relief, the portrayal of queer people in pop culture has always been laden with stigma.

However, there have been films, series and documentaries that have stayed away from the negative portrayal of LGBTIQ characters and have treated them with respect and dignity and showed their multifaceted personalities. Such movies, series and documentaries have helped people better understand the LGBTIQ community. And these are the kind of representations that have stayed with queer people.

With June being celebrated as Pride Month, the Post talked to young queer people and asked them which queer-centric films, series and documentaries they found impactful and why they believe people should watch them to improve one's understanding of queer issues.

Abbal Dhakal, Educator trainer (he/they)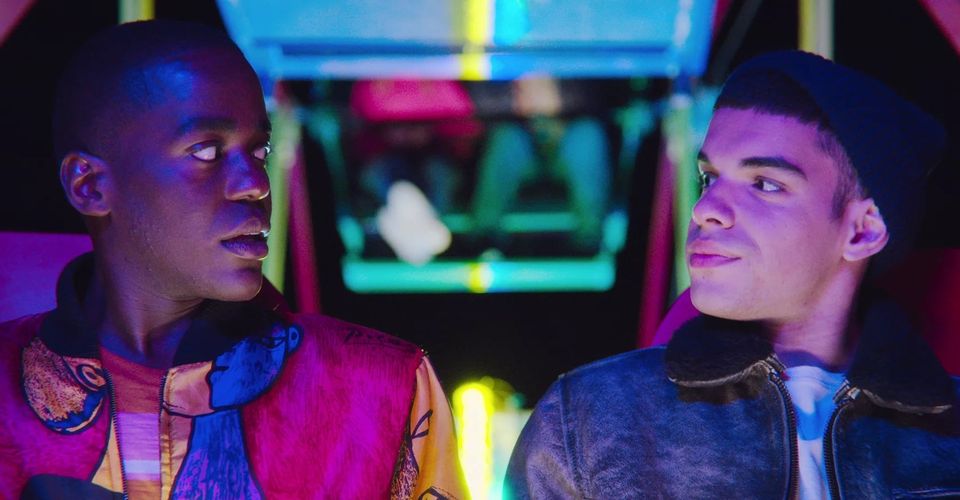 Screengrab via YouTube
I would really like to suggest everyone watch the movie The Perks of Being a Wallflower. As a cis bisexual man, I could relate to so many things shown in the film.

I watched the movie in 2012, the year it was released. The movie explores many sides of romance, something I really liked. One of the protagonists in the movie is a gay character called Patrick. He is presented as a cool and strong character. He is never shown as a victim, which I found very refreshing. The film helped me a lot in exploring and accepting my identity. Sex Education on Netflix is a series that I highly recommend. For me, the characterisation of Eric, a gay man, stood out the most. In the series, his struggles aren't glamorised at all. The makers of the series have made an admirable effort to show the honest emotions of young gay men like him and what they go through. Similarly, the series also covers a wide range of takes and its storytelling is really impactful.
Rose Magar, makeup artist and a drag queen (she/her)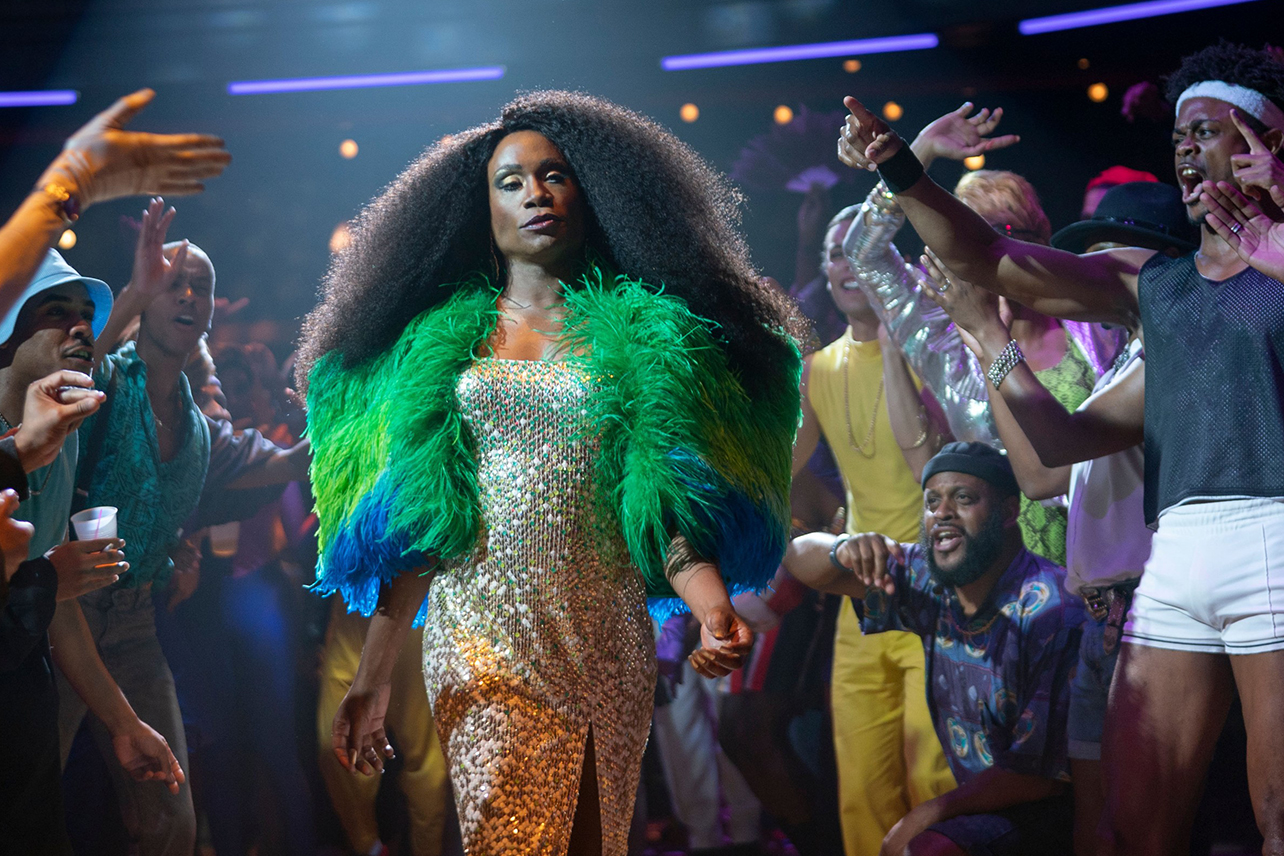 Screengrab via YouTube
Being a drag queen myself, I would recommend everyone to watch Pose. I have already watched the whole series three times because I could completely relate to the show. Whenever I see it, I feel like I am watching my own life on the screen.

The series depicts drag culture, its legacy, and explores many queer related issues. While obviously not everything that is shown in the series can be related to the context of Nepal, there are many elements in the series that are very similar. For instance, in the show, younger characters address the elders as mothers. In Nepal's trans community, older trans women are addressed as mothers by younger members. This strong sense of solidarity and love for each other is there because the community's younger generation are well looked after by the older generation.

I would also recommend people to watch RuPaul's Drag Race. I watch a lot of drag shows as I want to ace the artform.Super Deluxe on Netflix is also a good film. I liked how the kid in the film is so supportive and kind to one of their parents, a transwoman.
Shashwat Parajulee, Videographer (he/him)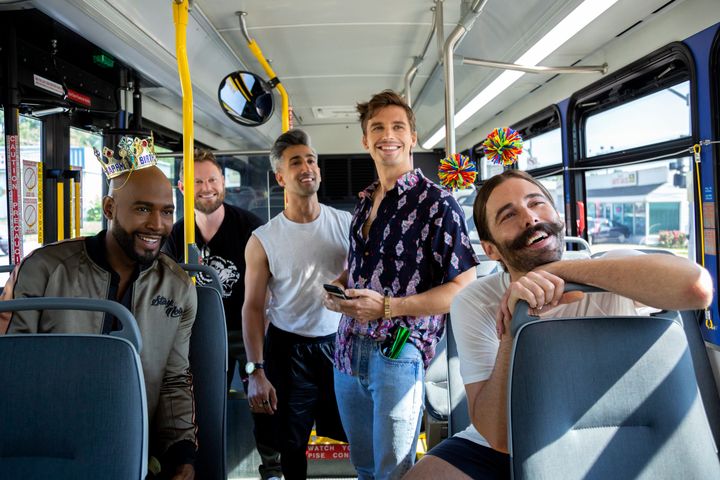 Screengrab via YouTube
My first recommendation would be Pose on Netflix. This has to be one of the few shows on mainstream media that manages to tell queer stories with so much authenticity. The show is all about the ballroom culture that existed in the '80s in New York City. The characters are well written and fabulously portrayed with some amazing queer casts. As someone who has always struggled with gender norms, it was such a relief to see people like me represented so well.
Another series I would like to recommend is Sense 8. It is one of those series whose story doesn't revolve entirely around the queerness of the characters, yet manages to deliver their struggles with much authenticity.
Usually, when queer stories are written, it's either a 'coming out' story or characters discovering their sexuality or their gender identity and that's about it. But to watch a story that treats the queerness of the characters as 'not the only story they have to tell' was a breath of fresh air.
Disclosure is a great documentary that people should watch as well. It talks about the Hollywood industry and how transgender people have been misrepresented throughout American film history.
The documentary helped me realise the undeniable role the film industry played in vilifying transgenders and how most of our understanding of what it means to be trans comes from these awful misrepresentations. This documentary is an eye-opener and if you are one of those who still argue that it's not always necessary to cast transgender people in trans roles, then you definitely need to watch this documentary.
Another documentary that I would like to recommend is The Death and Life of Marsha P. Johnson. If you're queer, you definitely know about Marsha P Johnson and the Stonewall Riots. This documentary is narrated from the point of view of Victoria Cruz, an American LGBTIQ activist, as she tries to investigate the death of Marsha P Johnson.
It was enlightening to watch this documentary and learn so much about those transwomen who were so fearless at a time when it seemed impossible to be anything but a cis white man.
Lastly, I would like to recommend Queer Eye. It is one of my best shows to binge-watch when I'm feeling down. The show's Fab Five are my absolute favourite bunch of people. This show has it all: love, laughter, friendship, social commentary, tears. Each episode deals with new people and new relations and you're filled with joy and laughter and so much love that you just cannot stop yourself from binge-watching it.
Shailee Chaudhary, Educator, writer, activist and podcaster (she/they)
Screengrab via YouTube
I loved watching Orange Is the New Black. For me, the way this show represents the trans community was really refreshing. Plus, I really liked how the makers were respectful to the marginalised community and I loved the humour of the show as it didn't come at the expense of others' trauma.

Patal Lok, a Hindi series, also portrays the realities of the trans community and how their society treats them. Meanwhile, Princesea, a Brazilian film about a transwoman, also makes an admirable effort to depict the trans community.
Geeli Puchi, part of Netflix's anthology Ajeeb Dastaan, is a movie that I would also recommend people to watch. The film is filled with so many layers as it touches on queer and caste issues as well as of privileges.
The next film I would like to suggest is XXY. It's a film about intersex people. What I liked about it was how it subtly addresses the confusion on sexual and gender identity many teenagers experience.
Aditi Joshi, photographer (she/her)
Screengrab via YouTube
Saving Face by Alice Wu is one of my favourite queer-centric films. I love the movie so much that I always recommend it to people. I watched the movie at a time when I was still exploring my sexuality. Since the movie is a love story between two women, it really made me happy to see people I can relate to. In the film, the two lovers never give up on each other despite all the challenges they face, which I found really inspiring.
I also love watching Imagine Me & You. It's a story about how a woman, just before her wedding to a man, falls in love with another woman, who happens to be a flower arranger. I love the chemistry between the movie's two leads.
The Handmaiden is another movie I strongly recommend. The movie's story revolves around two female lovers and it is filled with twists and turns.
And finally, I would like to suggest Ek Ladki ko Dekha to Aisa Laga. I watched it with my girlfriend in a theatre and we were pleasantly surprised. Seeing such a refreshing portrayal of queer people like us in a mainstream Bollywood movie was an emotional moment for us.
---
---