Liquidity crunch sinks stock market
Market is expected to trade flat with a negative bias in the week ahead due to absence of a catalyst.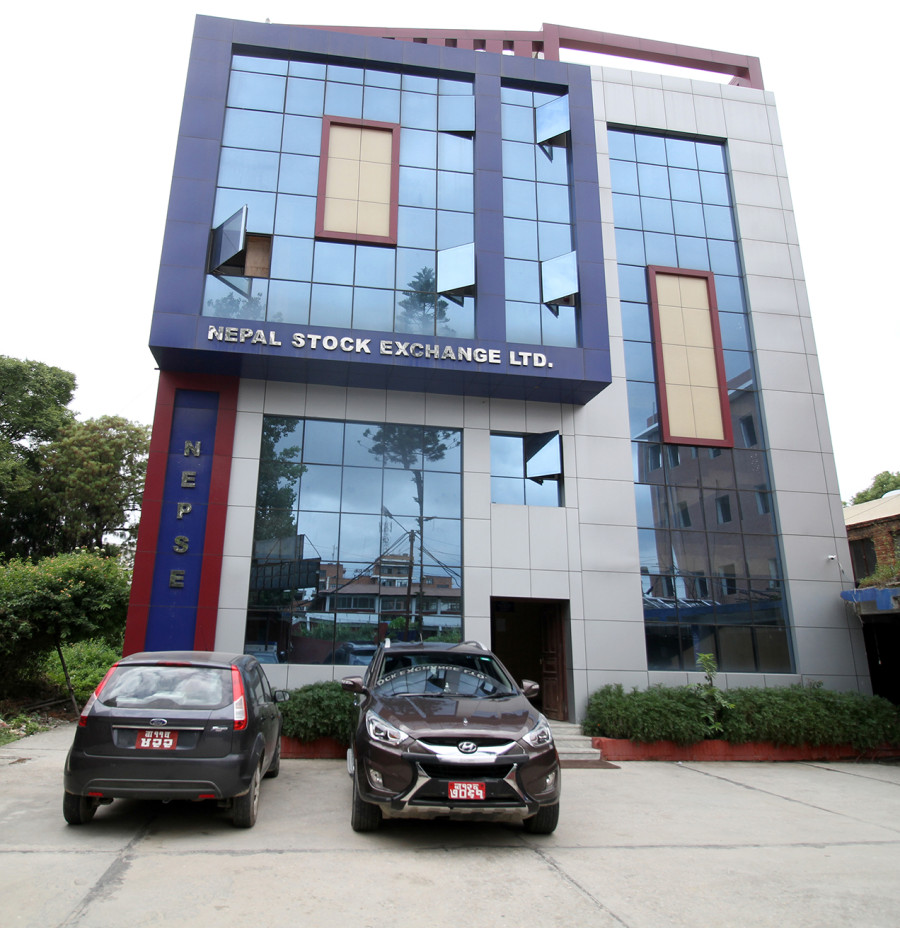 Commercial banks had the highest turnover with a combined value of Rs 147,145,458, offering some respite to the market. Post file photo
bookmark
Published at : November 23, 2019
Updated at : November 24, 2019 07:32
Kathmandu
The Nepal Stock Exchange (NEPSE) index closed in the negative territory last week due to a lack of liquidity in the market and negative sentiments overall, which made investors stay largely on the sidelines, brokers said.
The index closed 0.69 percent lower on Thursday at 1,120.60, down 0.69 percent from its previous close. The total turnover was worth Rs297,797,071 during the day while the total traded shares stood at 1,050,412. There were 5,672 transactions in all and as many as 167 scrips were traded. At the end of last week, the total market capitalisation stood at Rs1,421,890.79 million.
"People are just not willing to play in the market right now, as there's no catalyst. Earlier in the week, the market was expecting Finance Minister Yubaraj Khatiwada to be replaced in the cabinet reshuffle. It didn't happen and the investors' lack of interest in stock trading reflected in the low volume of shares traded on the market," said a dealer at Sipla Securities Private Ltd.
Commercial banks had the highest turnover with a combined value of Rs147,145,458, offering some respite to the market.
"During the week, Nepal Bank announced a 15 percent cash dividend and 10 percent bonus shares, which somewhat lifted market sentiment. The two banking stocks, Nepal Bank and NMB reported the highest turnover during the week," said a dealer at ARKS Capital Advisors Limited. "But, the net profit of the banks in the first quarter increased by only 6 percent year-on-year and that shows that the credit-deposit ratio of the banks is really tight."
The weightage given to banking stocks is the highest on NEPSE. It is 58 percent of the total market capitalisation.
The brokers said since the market currently is in a downturn, they expect trading to be flat this week.
"The market should remain flat with a negative bias. Although dividends are being announced and annual general meetings of companies are being held, they have so far failed to revive the positive sentiment among investors," the ARKS Capital dealer said.
"Khatiwada's term as finance minister should come to an end in the next three months. The market is waiting for it. I think, his departure may bring back investors to the market," said a dealer with Naasa Securities Ltd.
---
---