No 'Nepal variant' of the coronavirus, WHO says
Health Ministry and National Public Health Laboratory also refute claims after a section of the British media report of a new variant, labelling it 'Nepal variant'.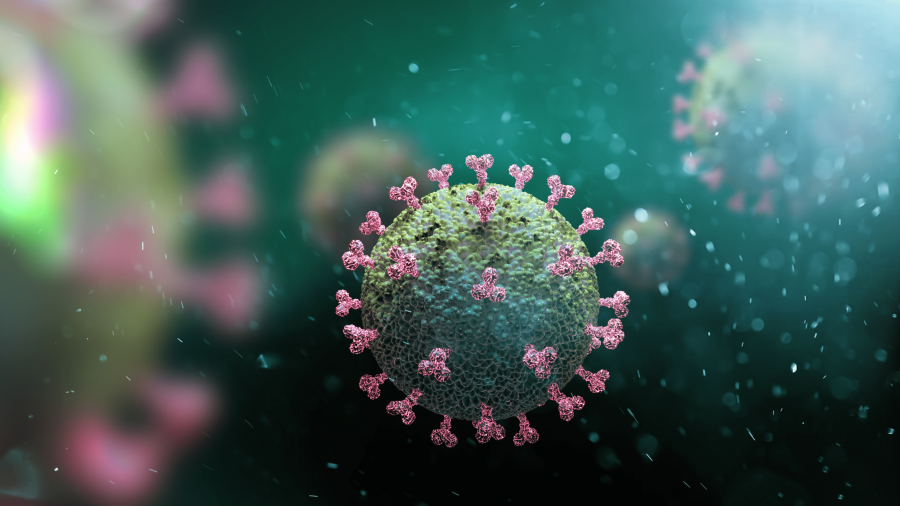 SHUTTERSTOCK
bookmark
Published at : June 3, 2021
Updated at : June 3, 2021 16:09
Kathmandu
The World Health Organisation on Thursday said that it is not aware of a 'Nepal variant' of the coronavirus after a section of the British media reported of such a variant.
"WHO is not aware of any new variant of SARS-CoV-2 being detected in Nepal. The three confirmed variants in circulation are: Alpha (B.1.1.7), Delta (B.1.617.2) and Kappa (B.1.617.1). The predominant variant currently in circulation in Nepal is Delta (B.1.617.2)," WHO's country office in Nepal said in a tweet.
The Ministry of Health also denied that any new variant of coronavirus had been detected so far in the country.
"We don't know what 'Nepal variant' is, as we have not detected any such so-called Nepal variant of the coronavirus," Dr Krishna Prasd Paudel, spokesperson for the Health Ministry, told the Post. "We have written to the concerned health agency of the United Kingdom regarding the news reports. We will issue a press statement if needed."
British tabloid Daily Mail reported that scientists have alerted ministers to the mutant strain–thought to have originated in Nepal, which has apparently spread to Europe.
"'Nepal variant' threat to our holidays: Ministers fear new strain of Covid hitting Europe could scupper getaway plan as government is set to update its 'green list' of 'safe' countries for tourists TODAY" reads the headline of the tabloid, which is later carried by several other news outlets including Independent, The Telegraph, Express.
The newspaper further writes that there are even fears Portugal could lose its green status Thursday, as the Nepal variant may have been detected there.
Officials at the National Public Health Laboratory, that keeps track of the variants that exist in the country, said only three variants–Alpha (B.1.1.7), previously known as the UK variant, Delta (B.1.617.2) and Kappa (B.1.617.1), double mutant Indian variants first detected in India – have been circulating in the country.
"We are also surprised at some British newspapers' reports suggesting the Nepal variant," Dr Runa Jha, director at the Laboratory, told the Post. "They should say what is the 'Nepal variant' if there is any."
---
---