Nepalis are dying from snakebites and the country wants the world's attention
An international conference to be held in Kathmandu this weekend will seek answers to the largely unaddressed problem of snakebites across the country.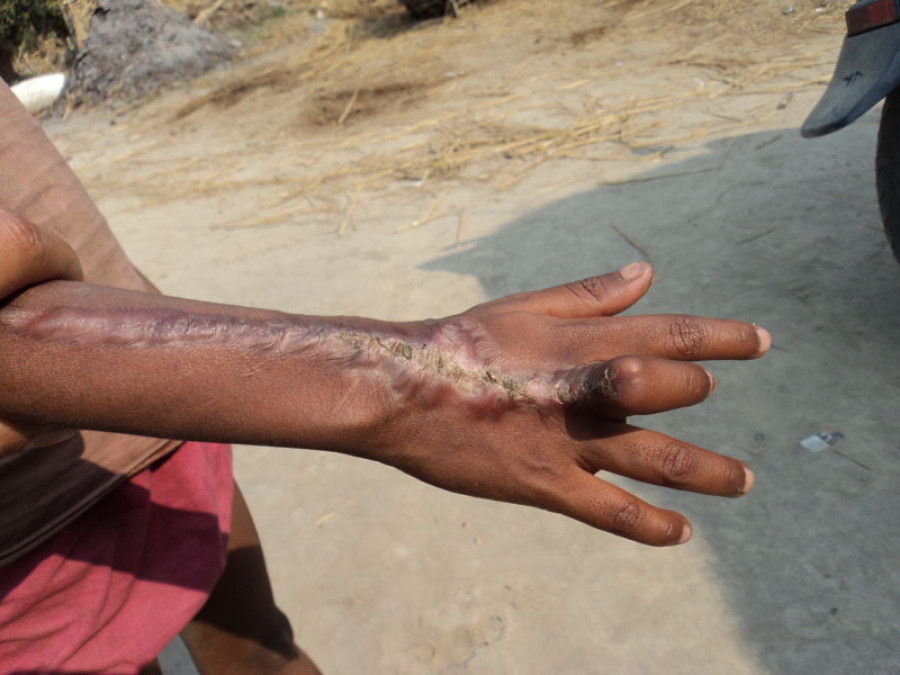 Snakebites can kill if not dealt with swiftly, but many people can be saved. Photo Courtesy: Dr. Sanjib Sharma
bookmark
Published at : August 1, 2019
Kathmandu
Like every monsoon, people in the Tarai are lining up at hospitals across the region. According to some estimates, up to 20 people appear in hospitals in the southern plains each day, as parts of the region have been flooded following heavy rain in the past month. Four people have died since the beginning of monsoon, the numbers are only indicative of a larger problem: snakebites.
The regularity of snakebites, and the medical response afterwards, is exactly what has drawn a group of global specialists and scholars, who will congregate in Kathmandu this weekend for a conference dedicated to the largely unaddressed problem.
The conference was organised following the WHO's acknowledgement of the "enormous suffering, disability and premature death" that comes as a result of envenomation, and its $136 million investment. The investment would help go toward the thousands that suffer or die every year from poisoning after being bitten by snakes.
According to WHO, nearly 20,000 people were bitten each year by snakes 30 years ago, and 1,000 people died as a result. But in recent years, the numbers could be much higher, although there is no national data available because the numbers are limited to statistics from regional hospitals only.
Dr Sanjib Kumar Sharma, who was among the group that drafted WHO's plans, told the Post the number of people bitten could be more than 40,000 in the southern plains, as underreporting was rife.
On those low statistics alone, ten people died and there were 219 cases of snakebites in the Seti Zonal Hospital last year. This year, the hospital has about 12 patients per day, while six people have died at Sarlahi Hospital since the beginning of the year. It also had a dozen bite victims daily. Sagarmatha Zonal Hospital has had similar numbers; two children have died in the past month.
However, reliable data is scarce, according to a 2004 study published in The American Society of Tropical Medicine and Hygiene. Moreover, Nepal's reporting systems rely on hospital-sourced data, which "grossly underestimate" incidents and mortality rates, the report says. Sharma, of the BP Koirala Institute of Health Sciences in Dharan, who also took part in the 2004 study, said Nepal hosts 17 highly venomous snakes, of which two species, the common krait and common cobra, are particularly dangerous. Among the most venomous are the common and king cobras, common and banded kraits, and Russell's viper. Others include the black, great black and sind krait; monocled cobra; and MacClelland's coral snake.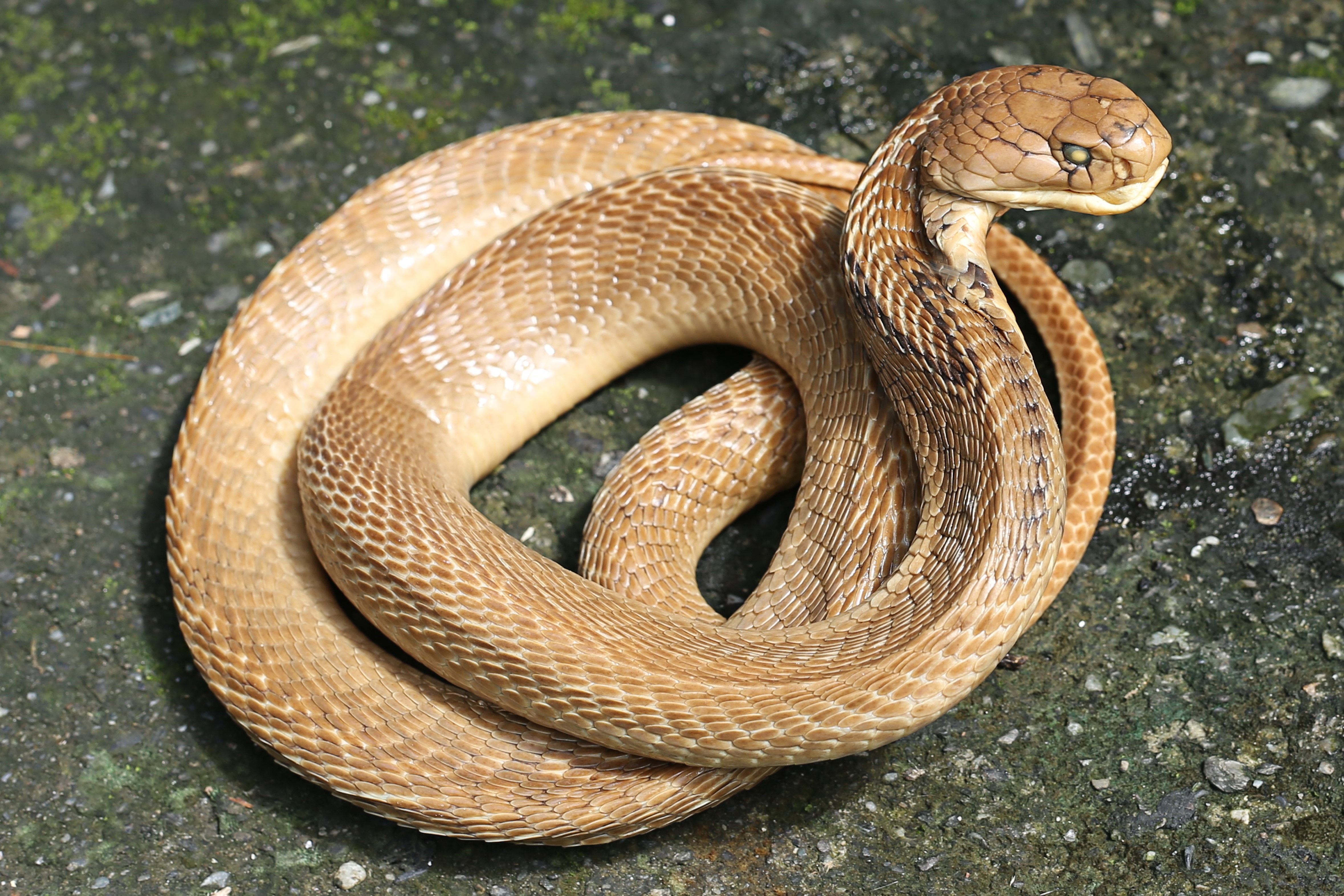 The common cobra infects victims with neurotoxic venom, and is one of 17 venomous snakes in Nepal. Photo courtesy: Dr Sanjib Sharma
What compounded the issue was the level of care available for patients and the speed of seeking treatment. Sharma estimated 80 percent of deaths related to snake bites happened before reaching hospital care.
"They get treatment late, so antivenin will not be enough. They also need breathing support, which is not available in these areas," he said. "It's a serial reaction. Until 2014, we didn't have any hard evidence on how much antivenin should be given either."
In response to delays in seeking treatment, Sharma studied the benefits of having a motorcycle transportation service in eastern Tarai in 2004—which dropped mortality rates in the area significantly—and it has run with Nepal Red Cross support ever since with a team of 450 volunteers. It is not in any other sensitive areas yet, however, but a similar programme is being tested in India and Africa.
Dr Krishna Bohara of Seti Zonal Hospital told the Post that part of the reason for delays was patients would seek ill-advised treatment locally.
"In rural areas, people still approach witch doctors. If you don't get well there, they then come to the hospital," Bohara said. "And, especially during monsoon, people should be taking extra precautions."
Kraits typically attack people while they worked in the fields, or sleep close to the ground, so the use of proper footwear is important. Mosquito nets are effective in stopping kraits from biting people during sleep. Russell's viper is also prevalent in crop fields.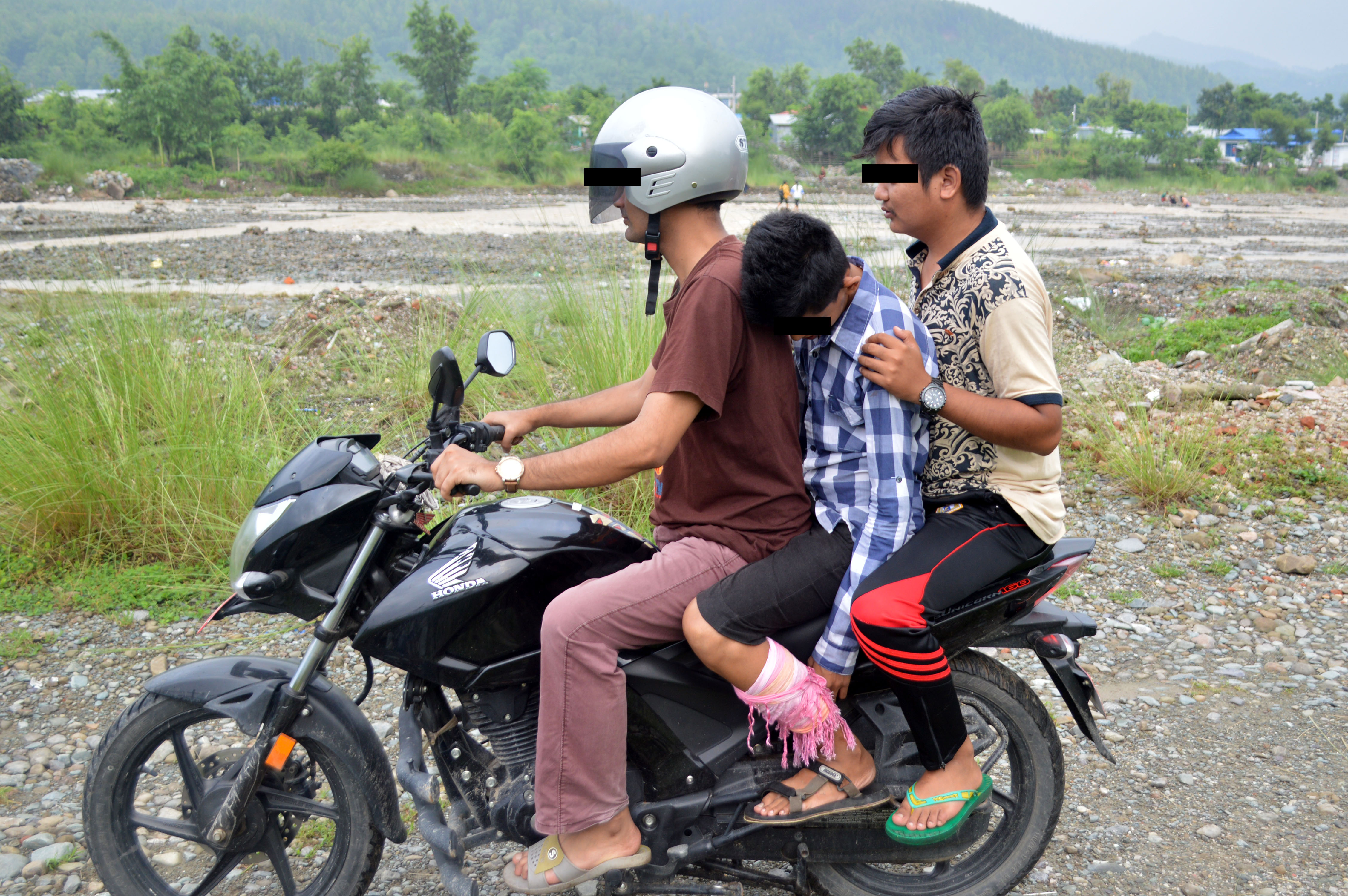 About 450 motorcycle volunteers in south-east Nepal transport snakebite victims to receive swift care. Photo courtesy: Dr Sanjib Sharma
Children were largely affected too, among whom bites tend to be more fatal due to the concentration of venom compared to body weight.
"In our recent survey, 23 percent of the population suffering from snakebite were below the age of 15," Sharma said.
But Sharma said the government has been doing additional work to address snakebites in recent years. Apart from most hospitals, there are centres and army posts around Tarai that have antivenin, but it was still not enough. Free antivenin to existing snakebite centres and annual training is conducted for health workers, run by the Epidemiology and Disease Control Department.
"I must say this is not enough because people die before reaching these centres. Our main goal is to raise awareness," he said.
Furthermore, the lack of education in medical schools about treatments of snakebites has also not helped, as health professionals like Sharma say doctors and medical professionals who receive training in the cities don't usually come across snakebites.
"We need to introduce some kind of curriculum to train medical graduates," he added.
At the moment, the brunt of any education is reliant on western textbooks—except there is a problem. The variety of snakes and patterns in toxins in the country is completely different from what is typically written in those books.
"That's exactly why we have to tailor the knowledge of snakes and snakebite to the local need," Sharma said.
---
---