Household air pollution increases risk of cataract and other eye diseases
Experts suggest switching to clean energy and adopting improved cooking technologies.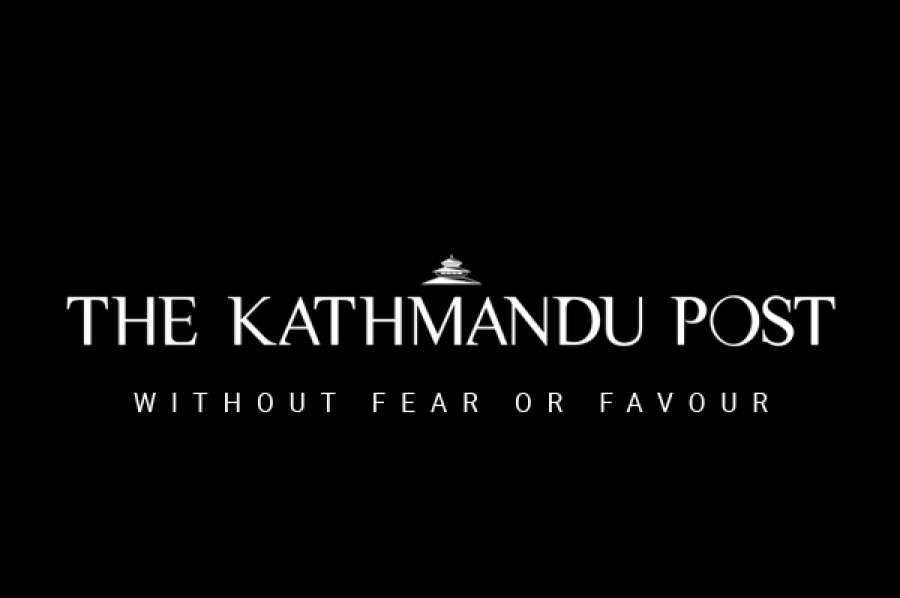 bookmark
Published at : June 14, 2019
Updated at : June 14, 2019 08:12
Kathmandu
Household air pollution is not only affecting the respiratory system but also causing eye diseases in residents, a latest study shows.
The study conducted by Dhulikhel Hospital under the Kathmandu University has found that indoor air pollution largely caused by burning solid fuels like firewood, dried leaves and cow dung, and twigs caused irritation and redness in eyes among household members across the country.
A total of 400 households in Panchpokhari Thangpal Rural Municipality, Sindhupalchok were selected to study the impact of metallic improved cooking stoves in reducing respiratory and eye diseases among mothers and children under 12.
A majority of them complained of eye-related issues, according to Sudip Shrestha, a researcher associated with the Kathmandu University.
"Most of the households that use traditional cooking stoves and fuels are found to be suffering from eye irritation and have complaints of respiratory health issues," Shrestha said, sharing the findings of the study during a regional workshop on air pollution and health in Nepal and the Hindu Kush Himalaya on Thursday.
The two-day event organised in Lalitpur by the International Centre for Integrated Mountain Development and the University of Nottingham brought together medical practitioners, atmospheric scientists, sociologists, and policymakers from across the region to discuss the current scientific understanding on air quality and the health effects of air pollution.
Around 60 percent of households were using firewood as a source of energy. Among those relying on firewood, a whopping 82 percent admitted to collecting it from nearby forests.
Around 32 percent respondents had reported eye irritation whereas coughing and sneezing were experienced by 31 percent of those burning biomass for energy. The effects of indoor air pollution were severe even for households that used traditional three-stone stoves (made of clay and stones). Among them, 78 percent respondents complained of eye irritation, according to the study.
Deaths attributed to the household air pollution were estimated at nearly 11,200 in Nepal every year by the latest study by State of Air. Minimising deaths related to indoor air pollution remains a tough task for the country where a majority of households still use traditional sources of energy.
The Biomass Energy Strategy (2017), which mentions that nearly 77 percent of the country's energy is supplied by traditional biomass energy, envisions making the country air pollution-free by 2022 through the promotion of clean cooking technologies.
The effects of worsening air quality, especially in Kathmandu Valley, are related to pulmonary and cardiac diseases and have also predicted shortening Kathmandu residents' lifespans by 30 months. Both outside and indoor air pollutions have also given a rise in eye related problems—not often reported as effects of air pollution.
A 2012 study also suggested household air pollution was causing eye diseases.
The study conducted among 800 persons by Om Prakash Kurmi, currently an assistant professor with the Department of Medicine, McMaster University, Hamilton, Canada, along with the Tilganga Institute of Ophthalmology, showed that families exposed to biomass fuels have five times more chances of getting cataracts than other families using clean energy sources.
"After studying various other factors that could develop eye cataract, we found that those using solid fuels had relatively higher chances of developing eye cataracts," Kurmi told the Post. "There have been similar studies in South America and African countries showing women spending more time doing cooking would produce more tears and had eye reddening symptoms."
Kurmi said that as the country continues to rely on traditional means of energy, households continue to be at the risk of various other health issues other than damage to the respiratory system.
"Besides respiratory problems, there are other serious health impacts on cognitive development in children which remain unexplored. These adverse impacts are severe for those using biomass energy," added Kurmi.
"So far initiatives taken are concentrated on introducing improved cooking stoves, which is not enough. For greater results, we have to adopt clean energy like solar and hydroelectricity," said Kurmi. "It is never too late to switch to clean energy."
---
---