Some things to ponder over on World Suicide Prevention Day
If you or anyone you know suffers from suicidal tendencies, reach out to friends and family and get professional help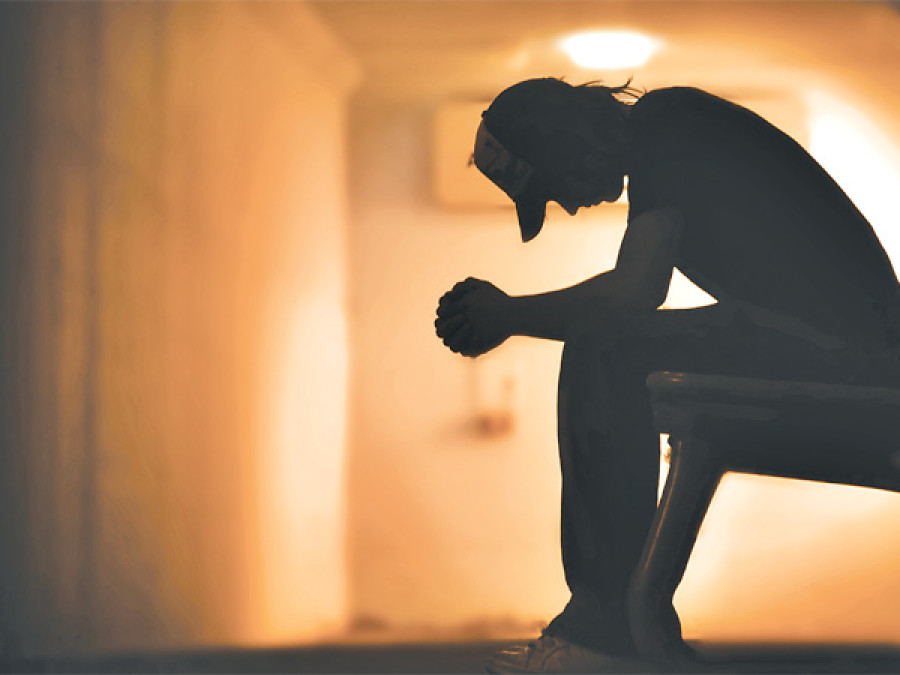 bookmark
Published at : September 10, 2015
Updated at : September 10, 2015 08:15
According to the WHO, Nepal ranks 7th globally in suicide rates per year. And based on the female suicide rate, Nepal ranks 3rd. Furthermore, suicide is currently the leading cause of death for Nepali women in the age group between 15 to 49 years.
The public usually thinks about the topic when celebrities commit suicide. Singer Amy Winehouse, actor Robin Williams, actress Jiah Khan, former crown prince Dipendra, Supreme Court Justice Bharat Raj Upreti, and actor Alok Nembang are some of the famous people we know of who have taken their own lives. But the thought about committing suicide is a problem that can plague anyone—whether you are rich or poor, educated or illiterate. It is a problem faced by people belonging to every ethnic group, religion or background. Although research shows that the chances of committing suicide increase with age, doctors are also seeing an increase in the number of attempted suicides among adolescents.
The majority of all suicides are related to some form of stress. Studies show that most cases are related to depression or other forms of mental illness. That is why doctors are asked to refer patients who have suicidal tendencies to psychiatrists before they can be discharged.
According to the police data in Nepal, suicides show up on the record almost every day. Most suicides in the country seem to be a response to domestic disputes, financial stress, family problems, etc. However, many studies conducted on people who have attempted suicide show that the victims are usually suffering from tremendous stress and suffering from depression. These victims can be treated with proper counselling and medication for depression, and we can thus save their lives.When assessing a patient who suffers from depression, we usually find a history of stress induced by many number of factors: it could arise from relationship problems and marital infidelity; from living with an alcoholic or abusive partner; from financial problems; the list goes on.
Such stressful life events are difficult to cope with. When people keep the feelings generated by such situations bottled up inside them and do not share their problems with their family or loved ones, some victims may not be able to handle the stress and thus attempt suicide. However, if the victims share these problems and get help in facing them from a friend, family or counsellor, they can start on the path to healing.
When doctors evaluate someone who has attempted suicide, they take a lot of factors into consideration before coming to a conclusion about whether the victim is at risk of another attempt of suicide or not.
The method that was used by the sufferer is taken into account: whether she was alone when attempting the act; whether she had planned it all out; whether she had a suicide note prepared that asked for forgiveness and which included her goodbyes; whether the act was attempted at a location where she could not be saved, etc; doctors consider all these factors.
When we work with patients who have actually attempted suicide in a carefully planned manner—if it is done in either a distant place where the patient cannot be found, or if it was attempted at home when no one was around; or if the person consumed a strong dose of poison or medication; or if he tried to hang or drown or shoot himself or slit his throat or wrists—we keep such patients under constant watch. The person is kept in the hospital for a longer time, and we provide daily counselling and medication for problems such as depression.
Non-lethal attempts at suicide are usually undertaken by adolescent girls, and most do this by consuming pills to induce an overdose, making superficial cuts on their wrist or drinking a bottle of antiseptic, etc. This type of suicidal attempt is usually done on impulse or in a fit of rage after an argument
with someone or after being scolded or beaten by their loved ones. These types of attempts are not planned out.
But patients who try such things nevertheless require immediate medical help and need to be kept under constant vigilance after the event. Such patients are required to undergo a psychiatric evaluation and are usually treated with regular proper counselling.
On this World Suicide Prevention Day, I hope we will all learn to become more aware of and help others learn to become more aware of how we can help suicidal people. Most suicides can be prevented if we can identify the above-mentioned stressors in a person's life and if he or she can find a way to cope with such problems. If the problems seem unmanageable, then proper counseling or help should be sought. Such counseling and advice is extremely important, especially for adolescents, who are more prone to relationship-and study-related stresses. Schools and colleges should thus be encouraged to appoint a school
counsellor to deal with their students' daily stress and to provide help and guidance. I would also like to say to those who are suffering from suicidal thoughts that seeking help from a psychiatrist or a counselor is not a sign of weakness. You do not have to be crazy or mad in order to visit a psychiatrist. Life is considered precious by all religions and cultures. Do not waste this precious gift. Do not hesitate to seek help. Come talk. Come share.
Dr Deep Prakash Malla is a consultant psychiatrist at Norvic International Hospital, Kathmandu
---
---